New product shakes out when existing package is repurposed
New product shakes out when existing package is repurposed
Kraft Jet-Puffed Mallow Bits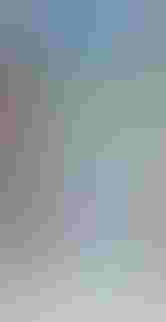 Kraft Jet-Puffed Mallow Bits
Putting an existing item in different packaging can transform the product and create something that's totally new. That was the case with Kraft's Jet-Puffed Mallow Bits—the product takes the tiny, crunchy marshmallows (affectionately known as "marbits"), produced as an ingredient or sold in bulk foodservice, and puts them into a shaker container much like the ones used for the company's parmesan cheese.
"It's a good example of bringing an exciting product to the consumer, leveraging an existing packaging technology," says Pat Kocher, director of grocery packaging for Kraft Foods.
The Jet-Puffed brand first launched in 1958. According to associate brand manager Matthew Weiss, with the exception of periodic innovations (such as holiday shapes and flavor variations), the product line remained relatively stable until chocolate-covered Mallow Bites were introduced in 2009; Jumbo Mallows followed, and StackerMallows were released in 20111. The team determined now was the time to bring Mallow Bits to the retail market in a shaker container.
Because the item married existing product and packaging technology, speed to market was lightning fast-90 days from the drawing board until its U.S. retail debut in December 2011. The PET container is manufactured by Plastipak, the closure is made by Berry Plastics and the film label is printed by South Eastern Printing.
.
Sign up for the Packaging Digest News & Insights newsletter.
You May Also Like
---