Package design can revitalize product performance
Package design can revitalize product performance
Finding out what's on consumers' minds is increasingly important and enables companies to deliver innovative new products and services. Open, honest dialogue can get to the heart of customers' wants and needs. Marketers are considering new strategies and tools, thanks to the advent of Web 2.0. Companies that reach out to consumers on their preferred communications platforms and engage them in dialogue have a real opportunity.




But it's easy to get so focused on the implementation of new social media, that traditional marketing tools are overlooked. We'll make the case that no initiative is more important in the marketing mix than packaging. After all, only packaging delivers products directly into the consumer's hands.
Package designers would like marketing execs to understand how important packaging is to the marketing mix. While marketers are starting to get it, in many instances, they still haven't understood it well enough to fully maximize the potential of packaging.
Intense competition, a challenging economy, waning consumer confidence and cuts in spending have all come together in a perfect storm. So why should brand managers invest in innovative, new packaging now, when the urge is to cut marketing budgets? This is actually the best time to rethink, repackage and reconnect—with the customer. Great companies have viewed economic downturns as opportunities. . .the glass half full, not half empty. Lee Iacocca once stated: "We are continually faced with great opportunities brilliantly disguised as insoluble problems."
While competitors cut budgets, smart marketers spend wisely on a few good initiatives that will give them a solid return on their investments. This is an optimal time for visionaries to push their brands front and forward. Having said this, it's time to break out of the rut.
And most packaging appears to be in a rut. Why is it that so much of the category packaging out there looks the same? Let's face it: when marketers are in the business of selling consumer products, including commodities, they probably think it's enough to leverage their brands on their packaging. This approach along with signature colors should suffice to differentiate their products.
Really? Take a look at a number of major product categories. Pasta sauce. Juice. Bottled water. Cereal. Do many brands really stand out from the plethora of products on retail shelves? Does this approach, by itself, work? Have marketers felt compelled to pair their brand identities with "category-appropriate" package structures and colors far too often? Is this complacency killing their brand's chance of stardom?
Packaging power


To really maximize the power of packaging, marketers and designers must go further than they've ever gone before. That means the leveraging of the brand and its properties are merely a starting point. Understanding the consumer's engagement with the brand and the product is the next, and most important, consideration.
Besides ascertaining consumer impressions of both, and the emotive qualities they represent, another crucial question should be asked: How can packaging become just as, or more important than the product it contains, to the customer?
What a concept!


Think of it. Even commodity products outsell competitors if uniquely packaged. In fact, in many cases, the packaging can become more important to consumers than the products they contain.
Lest anyone doubt that, here are some examples:
Method's environmentally safe home cleaning products feature clear containers that are pretty enough to be seen. As Method's website states, "[co-founder] Eric [Ryan] knew people wanted cleaning products they didn't have to hide under their sinks." Not only does this product claim cleaning effectiveness and safety, it's meant to be seen. What a concept!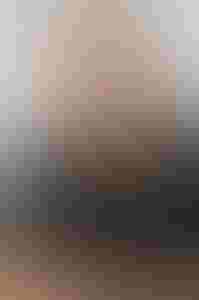 While a number of eco-conscious cleaning products are on the market now, why is it that Method has garnered nearly a whopping $100 million in sales in a slow-growth category? Why is it that the brand has also created a community of avid brand loyalists? Products that are seen, are meant to be grabbed and used more. The more product used, the faster the repeat sales.




An examination of the environmental cleaning category demonstrates a great deal of similar packaging. Method's packaging is strikingly different. Contemporary, clean, refreshing. Since eco-friendly cleaning products abound now, we have to conclude that the packaging accounts for part of the Method brand's stunning success.
Could it be that in this case, the packaging is more important to the consumer in the first place, helping to sell the brand until that all-important SMOT—second moment of truth—when the product itself is actually used?
When Febreze first hit store shelves, it had great distribution thanks to Procter &Gamble's enormous retail clout. But after consumers used it for awhile, P&G experienced a gradual sales slow-down. Being customer experience oriented, the company's marketers opted to leverage its design-forward mentality to launch the Febreze Décor Collection.
Stylish, clear packaging with beautiful botanical or raindrop graphics make the latest Febreze line extensions stand-outs. Fresh, aromatherapy scents are beautifully captured in soft graphics that whisper to consumers. In home care aisles packed with splashy, bold, primary-colored packaging, Febreze Décor Collection is, literally, a breath of fresh air. Easy to spot on retail shelves. Quick to establish a connection with consumers.
Packaging for home display


The clear intention? To take Febreze out of cupboards or closets, enabling consumers to openly display the beautifully-designed containers in their homes. The Décor Collection web page unabashedly states: "Shameless display of freshness" and "New uplifting freshness is always within reach". How brilliant is this? No "out of sight—out of mind" where these products are concerned. With a product this beautifully displayed, Febreze provides visual enjoyment. Better yet, it will be picked up and used with far more frequency than ever before, hence, faster repeat purchases.
Take the case of Red Bull. How many energy drinks have come on the market in the past few years? Yet, Red Bull is the brand that rocks with consumers, taking the category by storm. It's chic, slim, blue/silver aluminum cans with signature Red Bull brand identity in—what else—red—say it all. Simply put: Nothing else looks like Red Bull.




The energy drink category has exploded, yet according to Information Resources, Red Bull is the clear category winner, with an estimated 340 million in global sales in 2007. Its next closest competitor, Monster Energy, did a little better than 1/3 of Red Bull's volume in the same time frame. Interestingly, even though it's a one product brand, Red Bull was cited as one of the fastest growing brands in 2007, with a staggering 22.5-percent increase in sales.
Branding commodities


How about another stellar commodity item: Bird's Eye Steamfresh frozen vegetables. Strong, fresh bag graphics show consumers how to evenly steam their vegetables in the microwave without mess, make this packaging so pleasurable, consumers will quickly become product adherents.
In five minutes from freezer to microwave to table in a time-starved world—this packaging stands out from all the other bagged, frozen vegetable packaging in the supermarket. It's cool, ice-blue panel depicting tempting veggies with a microwave in the background have struck a deep chord with consumers. Frozen vegetables have been staples for a long time, but Bird's Eye's entry has infused new consumer interest into the entire category. Information Resources Inc. says frozen vegetable sales rose by 4.7 percent in 2006 over 2005.
According to IRI's list of Top 10 New Product Pacemakers for 200-2007, Bird's Eye's Steamfresh Frozen Vegetables were number-two on that list, with $87 million in sales, just a shade off of Campbell's Reduced Sodium Soups at $101 million in sales.
When a package and product work to deliver emotionally engaging experiences synergistically, consumers will continue to seek out the brand and the product over and over again. The connection that packaging provides helps to cement consumer loyalty. Even for commodity items.
So, if you think consumers aren't purchasing products because of the packaging, think again.
Sign up for the Packaging Digest News & Insights newsletter.
You May Also Like
---