PACKAGING BRIEFS Monday, January 7
PACKAGING BRIEFS Monday, January 7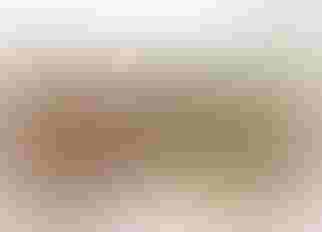 Logmatix labels
Pro Mach's ID Technology acquires Logmatix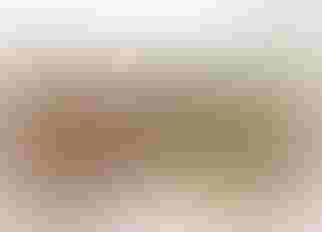 Logmatix labels
The
ID Technology
division of
Pro Mach Inc.
has acquired
Logmatix Labels & Tags Inc.
, a provider of identification products, services and support. With the acquisition, ID Technology aims to expand its capabilities for serving customers throughout the southeastern U.S. Logmatix specializes in production of short run digital labels, warehouse barcode labels and custom labels and tags.
Ipack-Ima selects Kellen Co. as North American representative
European tradeshow producer Ipack-Ima Spa has selected Kellen Co. as its representative for North American communications and exhibition sales. According to Patrick Farrey, group vp of Kellen Co., "Ipack-Ima's packaging, processing and converting shows are world-class, and serve as a gateway to Europe for our North American colleagues through the beautiful city of Milan, Italy." Ipack-Ima will be served primarily through Kellen Co.'s suburban Chicago office but will have the support of all of Kellen's offices, including New York, Atlanta, Washington D.C., Brussels and Beijing.
Burrows Paper Corp. acquires Innopak
In December, Burrows Paper Corp. completed its acquisition of Innopak Hong Kong Ltd., the investment company that owns Innopak Heshan, from Innopak Holdings Ltd. The move is aimed to further expand Burrows' ability to provide global customers with access to premium packaging for their products, company officials stated. Innopak Heshan is a converter of specialty paper and board-based foodservice packaging products; its current offerings include specialized hand carry bags, grease-resistant wraps, color-printed clamshells and more.
Graphic Packaging acquires Contego Packaging, A&R Carton
Graphic Packaging Holding Co., a provider of packaging solutions to food, beverage and other consumer products companies, has completed acquisitions of Contego Packaging Holdings Ltd. (a UK-based food and consumer products packaging company) and A&R Carton Holding B.V. (focused on beer and beverage packaging).
Allstar Supply moving Connecticut offices
Allstar Supply Inc. is moving its Connecticut to the town of Canton, in the Canton Business Park. According to office manager, Jessica Loch, the movie will nearly double the company's office space and increase warehouse space by 30 percent. Allstar Supply specializes in packaging and industrial supplies such as stretch wrap. shrink wrap, boat shrink wrap, poly bags, staples and tape for businesses around the globe.
Harpak-ULMA appoints Midwest territory manager
Harpak-ULMA has named Tim Fox regional sales manager for its Midwest territory. Based in the company's Northfield, MN office, Fox has more than 18 years of experience in equipment and material sales and service, with a focus on thermoform films, tray lids and vertical F/F/S. His past positions include tenures at Sealed Air/Cryovac, Hoegger Sales (US/Canada) and Reiser.
.
Sign up for the Packaging Digest News & Insights newsletter.
You May Also Like
---