Steve Jobs and the packaging incidences
Steve Jobs and the packaging incidences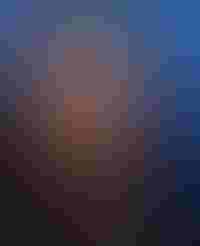 Lisa McTigue Pierce
Ever wonder what it was like to work for Steve Jobs? 

Tom Magennis, packaging engineer at UTC Aerospace Systems, gives us insight into that with a few stories from his experiences with the legend in the early 1990s. "As most know, [Jobs] could, to say the least, be kind of demanding and had an extreme case of 'attention-to-detailism,'" Magennis writes, sharing two examples that illustrate those traits:

"The Steam Vent Incident: I was working on the molded cushions for the NeXT Cube computer. Tooling was complete and the cushions looked very cool (designed in concert with Hartmut Eslinger at Frogdesign). Steve was reviewing the cushions and noticed that the louvered steam vent impressions in the foam were oriented in all different directions (these are those 3/4-inch diameter pinhole or louvered marks you see in molded foam cushions). He demanded that all the louvered vents be spaced on a 4-inch grid (+/-0.03-inch) and all the louvers aligned +/-2 degrees. We had to trash the brand new tool and start over again. The new tool cost twice what the first one did...It's a detail that I'm sure not one customer noticed but, to Steve, it mattered."

Visit www.packagingdigest.com/PD50tales to read Magennis' equally entertaining "The White Box Incident" and find out why folks on the packaging line carried big erasers in their pockets. You'll also be able to read about Dunkin Donuts' coffee bag shipping debacle from the 1970s and how it spurred development of the one-way degassing valve.

I'll share, too. All this reminiscing reminds me of my first visit to a brewery in the mid-80s to do a packaging line story. I bought a new suit to impress them, a white skirt suit—which turns out is not the best garment of choice for walking across mezzanines or for ducking under dripping elevated conveyors!

Do you have your own entertaining story about your experiences in packaging? I'm sure you do! As part of our year-long celebration of Packaging Digest's 50th Anniversary, we're compiling these fun tales of the past—and the lessons learned from them. We'd love to hear yours. Send me an e-mail or post your anecdote as a comment at the bottom of the webpage at www.packagingdigest.com/PD50tales.

Also as part of our anniversary celebration, we're looking for our longest-running, most loyal reader. Is that you? How long have you been a reader of Packaging Digest? What do you remember about the magazine from its early years?
Once we find you, we'd like to write an article about your career in packaging (with your permission, of course) for our special anniversary issue, which will be published in August 2013.

Do you have a copy of an old issue of Packaging Digest? Have someone snap a picture of you with it, send it to me at [email protected] with the month and year identified and we'll post it to a special "Me and My Issue" page on our website. Period dress encouraged!

Lastly, we're mulling over future possibilities. What will be the next trends in packaging and why? Send your predictions to [email protected] and you may win a slot in our feature article in August.

Thanks for playing. 
.
Sign up for the Packaging Digest News & Insights newsletter.
You May Also Like
---