Study outlines top food trends for 2012
Study outlines top food trends for 2012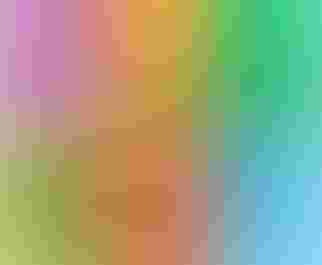 Publicis 2012 food trends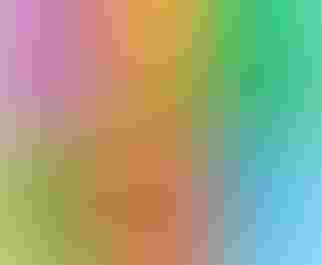 Publicis 2012 food trends
What do a plankton-feeding fish from Australia, Curry Powder's golden ingredient, and explosive corn have in common? They may play a starring role in 2012 American food trends, according to food and nutrition forecasters at Publicis Consultants USA.
"Economic circumstances are prompting more than the usual degree of change in the highly adaptable food and beverage business, with higher food costs and budget-minded consumers driving innovation," says Steve Bryant, president of Publicis Consultants USA, who also pointed to digital influences. "The table setting has changed," adds Bryant. "It's now knife, fork, spoon and smartphone."
Top 12 Food & Nutrition Trends for 2012
1. Perpetual Snacking
Smaller portions and mini-bites will invade restaurant menus and grocery stores.
2. Global Food Mash-Up
Millennials will "travel the world" through eating and drinking inexpensive culturally mixed foods.
3. The Connected Table
Geo-targeting apps, recipe commenting, crowd-sourced restaurant reviews and tweets between bites will mean you're never alone.
4. Wine Cred
Desiring fresh value-priced experiences, consumers will discover and share wines from lesser known growing regions.
5. Pop-ular Popcorn
Popcorn is healthful, convenient, natural, versatile and affordable.
6. In-Your-Face Nutrition
Front-of-pack labeling, nutrition disclosure on menus and calorie counting mobile apps will make nutrition messaging hard to escape.
7. Grow-it, Raise-it, Pick-it, Eat-it
From backyard beehives, chicken coops and heirloom veggie gardens to home brewing and at-home canning, hyper-local will come home.
8. Dining In Goes Beyond Comfort
New supermarket products and chef-inspired tools and techniques will help take in-home dining beyond traditional comfort fare.
9. Barramundi, the Next Sustainable Seafood
This Australian import's delicate flaky flesh is extremely low in toxin levels, but full of heart and brain-healthy omega-3s. Expect it on menus and then in packaged foods.
10. Turmeric, the Real "Spice of Life"
Expect to see a lot of this bright yellow spice, which contains high levels of antioxidants and touts anti-inflammatory properties.
11. A Health and Wellness Gender Gap Grows
Women will continue to take active strides to improve their health by eating healthy and staying active. Men will lag further behind.
12. Tell Me What I Can Eat, Not What I Can't!
An overload of hype will lead to a positive tone in messaging as consumers will seek delicious products that proactively enhance health and wellness.
Source: Publicis Consultants USA
.
Sign up for the Packaging Digest News & Insights newsletter.
You May Also Like
---