Sunny Delight cuts calories, vows to tout on FOP label
Sunny Delight cuts calories, vows to tout on FOP label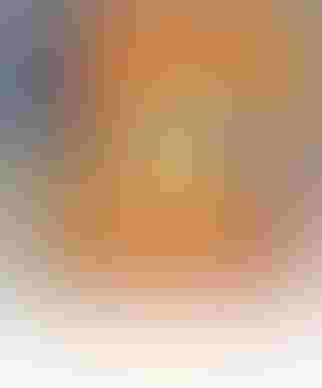 Sunny Delight cuts calories, vows to tout on FOP labeling
Sunny Delight Beverages Co. has successfully reduced calories across its entire product portfolio by 46 percent, while maintaining the taste that consumers love. The company also announced it will display calorie numbers on all front-of-pack labeling; SDBC is one of the first to comply with the American Beverage Association's new voluntary "Clear on Calories" program in support of First Lady Michelle Obama's "Let's Move" anti-obesity campaign.
"Since 1964, Sunny Delight Beverages Co. has been committed to setting and meeting aggressive goals to improve our products in terms of nutrition, cost and taste," says Billy Cyr, president and CEO. "This is another example of how we're constantly improving our products for our loyal customers."
This 46-percent calorie reduction was achieved in just four years, three years in advance of the company's original target date of 2015. This represents a reduction of 131 billion calories per year, and will take 37 million pounds of potential weight gain out of the American diet annually.
In 2007, SDBC established a plan to decrease the calories of the company's beverages from an average of 92 calories per eight-fluid ounce serving to an average of 50 calories per serving. Calorie reductions have been achieved by a number of changes including:
• Reducing Sunny D Tangy Original from 90 to 60 calories per serving;
• Decreasing Sunny D Smooth's calories from 90 to 60 calories per serving;
• Reformulating the Veryfine Fruit Punch to 60 calories per serving; and
• Reducing Fruit 2O to 0 calories per serving.
SDBC is continually improving its product offerings; in 2011, SDBC will further reduce the average calories per serving of the new Sunny D Smooth formula to 49.8 and will meet reformulation goals four years ahead of schedule.
"Clear on Calories" labeling
SDBC is also one of the first companies to display calorie numbers on front-of-pack labeling. The American Beverage Association's "Clear on Calories" program is a voluntary initiative asking manufacturers to clearly label all calories on front of packaging. The ABA began the program in 2010 and expects that all beverage brands will clearly display front-of-packaging labels by 2012. SDBC's reduced calorie beverages are already on shelves now.
The labeling initiative is another way to show the industry's support of Michelle Obama's campaign to end childhood obesity.
"Sunny Delight is proud of its commitment to nutrition. In early 2010, SDBC joined with the First Lady of the United States, Michelle Obama, and the American Beverage Association (ABA) to help fight obesity," says Cyr.
Sunny Delight partners with retailers that hold similar values, such as Wal-Mart which recently announced its healthy foods initiative. Sunny Delight applauds the commitment of major partners to decrease sugars in fruit drinks and clearly label calories of beverages as these goals are directly in line with the steps Sunny Delight Beverages Co. has taken to improve health outcomes for American families.
Source: Sunny Delight Beverages Co.
.
Sign up for the Packaging Digest News & Insights newsletter.
You May Also Like
---