Three CPGs join 2010/2011 Box Tops for Education program
Three CPGs join 2010/2011 Box Tops for Education program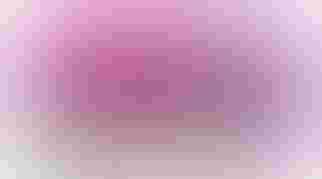 Three CPGs join 2010/2011 Box Tops for Education program
One of the nation's largest education-focused loyalty programs has grown even bigger. Box Tops for Education, the fundraising effort which benefits more than 70,000 of America's K-8 schools, added three new corporate partners at the start of the 2010 school year, bringing the program's total number of corporate partnerships to eight. Consumers can now find Box Tops coupons on Land O'Lakes butter, cheese and eggs; Welch's Jams and Jellies; and Brita water filters.
The expanded program benefits schools, which have more opportunities to earn cash, and retailers, by giving them a leading edge with a loyal and passionate audience: moms.
Since 1996 when General Mills launched Box Tops for Education, schools have earned more than $340 million by simply clipping the familiar Box Tops for Education coupons off of everyday grocery store items and school and office supplies. In 2009 alone, schools earned more than $49 million in cash for anything they need to help fill gaps in school budgets and purchase supplies such as computers, books, art supplies and playground equipment.
"This back-to-school season has been bigger and better than ever when it comes to Box Tops for Education, as our presence now spans across 30 categories and throughout the grocery store," says Zack Ruderman, Box Tops for Education director. "The scale of the program is expanding as we welcome several new partners and General Mills brands."
Land O'Lakes, Welch's and Brita join Avery, Nestlé Juicy Juice, Kimberly-Clark, Pactiv and SC Johnson as Box Tops for Education partners. In addition, General Mills products Totino's Party Pizza, Progresso Soup, Betty Crocker Cake Mix and new products Yoplait Splitz Yogurt and Nature Valley Granola Thins snack bars have joined Box Tops for Education.
To further consumer engagement and build awareness, Progresso Soup, Pillsbury refrigerated baked goods and Totino's Party Pizza and Pizza Rolls snacks separately launched dedicated television advertising campaigns this fall to announce that Box Tops coupons can be found on their packaging.
"The TV ads are a fun way to share this exciting news with consumers," says Chad Johnson, Progresso marketing manager. "While our deliciously hearty soups don't actually come in a box, we want to establish common ground with Box Tops clippers and Progresso Soup fans. We hope this ad will have them searching their Progresso Soup can for the Box Tops coupon on the label."
Ruderman explains that one reason Box Tops for Education is so successful is because it is so straightforward. "General Mills and its partners feature Box Tops coupons that are readily visible on product packages and that are each worth 10 cents, which is a greater value than many loyalty programs," Ruderman says. "Consumers clip the coupons, send them to school with their children; the school submits them to our Box Tops fulfillment house, which sends a check directly to the school twice a year. The coupons can also be dropped in collection boxes at grocers, or other collection points, such as local businesses and community organizations."
While schools discover the benefits of Box Tops, brand partners also see success. "Today's consumers expect brands to stand for something meaningful, and Box Tops for Education definitely makes a difference for our kids," says Kimmra Hingher, Box Tops for Education brand manager. "Those brands that highlight their partnership with Box Tops on the educational front are adding value in a direct and emotional way. Consumers have an incentive to purchase products that have the Box Tops coupon, each worth 10 cents to their child's school, and that cash adds up quickly."
In addition to earning money by clipping Box Tops coupons, consumers can earn more for their schools by shopping online at major retailers such as Target, Best Buy, JCPenney and Barnes & Noble through the Box Tops Marketplace and Reading Room. Qualifying purchases earn eBoxTops that are electronically credited and donated to their selected school.
Source: General Mills
Sign up for the Packaging Digest News & Insights newsletter.
You May Also Like
---