Vertical form-fill-seal machines pack multiple bagging options for frozen food processor
Vertical form-fill-seal machines pack multiple bagging options for frozen food processor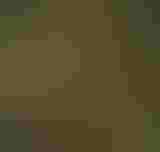 Mixed vegetables conveyed to multi-head scale
Founded in 1887, Lakeside Foods is an international private label food processor, with an offering that includes vegetables, both canned and frozen in addition to shelf-stable meals, canned meats, and other food items. The company, which has 15 plants and 8 distribution centers throughout the U.S. Midwest, traces its success to its commitment to quality and its ability to quickly react to their private label customer's needs.
It's no surprise then, that when their customers began requesting microwavable stand-up doy pouches for frozen vegetables, they quickly responded by installing two new packaging lines at their Manitowoc Distribution Center.
The Manitowoc Distribution Center serves as the primary frozen vegetable packaging facility for the company. Employing close to 200 full-time employees, the plant packages everything from frozen vegetable blends to straight vegetables, and even vegetables with cheese and other sauces. When the demand came for the plant to package its broad range of IQF vegetables in a stand-up doy pouch, the plant general manager, Mark Dreidric, knew he would need new equipment. None of their existing vertical form-fill-seal (Vf/f/s) machines could produce the modified doy package customers were looking for.
Mixed vegetables conveyed to multi-head scale
The Lakeside team reviewed offerings from multiple vendors and decided to purchase two Bosch SVE 3600 WR continuous motion Vf/f/s baggers integrated with 16 head Yamato scales. "Others in the industry recommended the Bosch baggers," stated Mark "and they had the most experience with this bag style in the U.S. so we choose to go with Bosch." Also important in Lakeside's decision was the fact that the Bosch baggers were made in the U.S., at Bosch's facility in New Richmond, WI so they could count on local, knowledgeable support.
Installed in September, 2010, Lakeside uses the Bosch SVE 3600 WR baggers to package their many types of IQF vegetables in pillow, gusseted, and the new doy packs. "The machine has a lot of capabilities and can do different kinds of bags that we aren't necessarily doing now, including flat bottom bags," remarks Mark. 
"Bag style flexibility was important to Lakeside Foods," notes Jerry Kasmiskie, sales representative for Bosch at Technical Packaging Machinery, "they are able to utilize the machines over their entire product line, from standard pillow bags to the new doy bags, while providing them the flexibility to offer flat bottom bags should customers request that pack style in the future."
Of course with all the combinations between product and bag styles, changeover times are critical to the facility's efficiency. "We do a lot of changeovers here," states Mark, "Changeovers are easy with the Bosch machines, and most are tool-less." Between each changeover the machines are sanitized to prepare them for the next run. The open frame construction of the Bosch baggers makes them easy to clean and Lakeside's sanitation program takes only a few minutes on the Bosch baggers.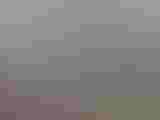 Microwavable doy bag with frozen veggies
The two new packaging lines at the Manitowoc Distribution Center have been successful for Lakeside Foods and have operated without problem since their installation. "In fact," remarks Mark, "the machines are simple enough to operate that we were able to successfully set them up to run doy bags for the first time without help from Bosch." "Additionally, the Bosch machines use many off-the-shelf components that are commercially available, so we have been able to easily, and inexpensively stock spare parts," said Mark.
"I am glad to see the machines performing well and meeting with Lakeside's high level of expectations," concludes Jerry.
The new packaging lines help Lakeside continue its winning formula of meeting new customer needs with high quality products, ensuring Lakeside Food's continued leadership in private label food processing.
SOURCE: Bosch Packaging Technology
.
Sign up for the Packaging Digest News & Insights newsletter.
You May Also Like
---