Visionaries who make the future
Visionaries who make the future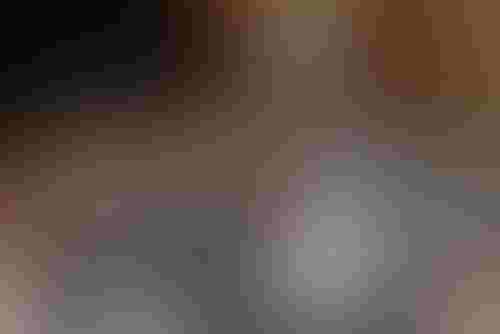 2013 Visionary Awards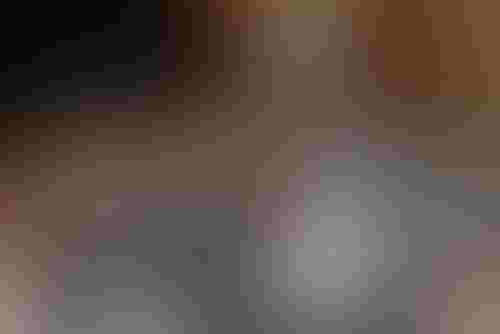 2013 Visionary Awards
The results are in for the first Visionary Awards competition, a global packaging event created to recognize packaging teams or individuals who have used their vision and leadership to realize their company's goals of innovation, differentiation, savings and growth. 

Sponsored by Packaging Digest and Pharmaceutical & Medical Packaging News, of the UBM Canon Packaging Group, the competition included two categories: Packaging Development & Design, and Packaging Production & Operations. A Gold and a Silver were awarded in each category, and four additional finalists earned certificates.

The competition was open to manufacturers and marketers of food, beverages, pharmaceuticals, medical products, electronics, personal care items and other packaged products. 

Judging was done in two stages. First, five editors from Packaging Digest and Pharmaceutical & Medical Packaging News reviewed all the entries and selected up to five finalists in each category. Then an expert judging panel of the entrant's peers scored each of the finalists on two main criteria: their accomplishments and by how they inspired others around them, as conveyed through personal testimonials. The top score earned the Gold Award and the next one down received the Silver.

Packaging Development & Design Category
GOLD: Oliver Campbell, director, worldwide procurement and packaging engineering, Dell Inc., was honored with a Gold Award in recognition of his sustainable-packaging leadership both at Dell and in the world.

Among Campbell's many achievements is the creation of the Dell Packaging "3Cs" program, begun in 2008. The program focuses on reducing the cubic volume of packaging, increasing sustainable content and boosting curbside recyclability.

The results of the program are impressive. For desktops and notebooks, it has delivered a 12 percent decrease in package size, a 40 percent increase in sustainable packaging materials and 75 percent curbside recyclability for packaging materials. Dell eliminated more than 18 million pounds of packaging material and realized more than $20 million in material cost savings.

New materials and engineering methods were needed to accomplish those gains; internal and external teamwork were essential to develop both. In nominating Campbell for the award, Dell account supervisor Jennifer Lopez praised his collaborative skills. "People like being a part of his teams, because he challenges them to be great and to think beyond their own functional roles," she wrote.

The results of Campbell's teamwork include sustainable, compostable packaging materials like Forest Stewardship Council-certified bamboo and mushroom-based cushioning. The bamboo is selectively harvested to avoid the need to replant, and it grows far from panda habitat.

Visionary Awards judge Nick Fotis, director, R&D-Surgical and Lab, Cardinal Health, noted Campbell's talent for "motivating others and acting as an evangelist" for sustainable packaging as well as his "concern about panda habitat-not just 'looking green.'"

Indeed, Campbell's vision is expansive. "The industry recognition that comes with winning the first annual Visionary Award is deeply meaningful," he says. "It validates the initial journey we set upon to make it easier for Dell customers to be green. We proved that sustainable packaging-even if we had to invent a few materials along the way-can be good for business, communities and the planet. By winning this award, my hope is that we inspire others to do the same."

SILVER: Winning the Silver in this category was the PepsiCo Tropicana Inspiration 89-oz extrudable PET (ePET) Team, consisting of Nicole Green, senior manager, packaging R&D (lead); Neil Enciso, director, packaging R&D; and Clarence Sequeira, senior principal scientist, global R&D.

The result of the team's project is a transparent ePET container with a handle and flip-top closure, all styled to convey the product's premium quality and the Tropicana brand aesthetic. According to PepsiCo, this is the first commercialized ePET container to be compatible with the existing PET recycling stream.

To make this package a reality, the team worked closely with colleagues in-house-including those in operations and manufacturing-and with multiple external resources, including bottle supplier Graham Packaging Co. and resin supplier Indorama.
"Ultimately, I attribute our success to dogged determination, hard work and an incredible partnership between Tropicana, Advanced Research and our external partners, as well," Sequeira says. Tropicana is a PepsiCo business unit that's supported by PepsiCo Advanced Research. 

Green adds, "This award recognizes not only our design, but the efforts of the many teams that made an idea come to fruition through innovation. Commitment and dedication for an incredible group made this happen, and receiving this award was a great reward at the end of an incredible journey."

The package was ergonomically designed to assure consumers a good handling experience, and the team optimized the bottle design for sealing performance and top-load strength. In addition to designing the package and collaborating on resin development and bottle manufacturing, the team helped develop new sealing, handling and inspection equipment and modify existing extrusion technology. It also conducted lab, plant and distribution tests on the package.

Judging from marketplace reaction, the project has been a success. PepsiCo says the package has reversed three years of declining sales for the 89-oz size, driven share growth and increased retail distribution.

"We always continue to look for ways to push the envelope in packaging design and development," Enciso says. He adds that being recognized with a Visionary Award "is not only rewarding, but offers additional motivation to find that next big breakthrough."
Graham Packaging Co., 717-849-8500, www.grahampackaging.com

Indorama Ventures PCL, +66 2 661 6661, www.indoramaventures.com/EN/Home
Packaging Production & Operations Category
GOLD: A client/supplier team won top honors in this category, with Summit Brewing Co. and the Graco InvisiPac Development Team earning the Gold. Summit's Kenny Gunderman, packaging manager, and Tom Thomasser, chief operating officer, teamed with supplier Graco Inc. to install and test an inventive on-demand, hot-melt adhesive dispensing system.

The Graco team worked with Summit's operations team for more than a year to refine the InvisiPac Tank-Free Hot Melt Delivery System, which is used for case sealing at the brewery. The system represents a departure from conventional hot-melt equipment, incorporating features that reduce maintenance and shrink start-up time to less than 10 minutes (vs 35 minutes for traditional systems). The result is less downtime at the brewery.

A vacuum feeder supplies adhesive pellets to the system's compact melting chamber as needed. Consequently, the adhesive isn't held at high temperature, which reduces char-and that, in turn, reduces nozzle plugging. Because there is no tank, the time-consuming chores of tank scraping and cleaning are eliminated. Graco has applied for patents on many of the device's design features.

In addition to addressing traditional hot-melt issues, the new system monitors adhesive consumption in real time and collects operating data for improved line management and efficiency.

In the words of Visionary Awards judge Sarah Grare, program director, global labeling, Stryker, "Graco's InvisiPac project clearly had direct benefit to Summit Brewing, and this technology breakthrough has set the bar for hot melt."
Summit and Graco are based in Minnesota's Twin Cities. They came together when Graco approached Summit to beta test the hot-melt system on Summit's case packing line.

"What may have originally seemed just like two local businesses working together to create something of value for each of them now seems a lot more like two local businesses came together to create something of value for a much wider audience of companies throughout the world," says Gunderman. "And that's pretty cool, if you ask me."
Graco Inc., 800-458-2133; www.graco.com
SILVER: The Perrigo Nutritionals team, led by director of engineering George Salg and engineering manager Dennis Phillips, took home a Silver Award for an ambitious three-year, $29 million project that included not only developing a feature-rich package for store-brand infant formula, but also devising the line required to run the new packaging.
Dubbed the SmarTub, Perrigo's new package is a high-density polyethylene (HDPE) tub with a hinged, reclosable polypropylene lid. This closure incorporates a foil membrane for oxygen barrier and tamper evidence; the lids are supplied with the membrane induction welded to the closure. 

The package's features include a long scoop handle and a scoop holder, for hygienic product use; a scoop leveler, for feeding accuracy; and an easy-open pull ring to remove the foil with one pull. 

The SmarTub also can accommodate an electronic article surveillance (EAS) tag, a security feature Perrigo characterizes as a first in the infant-formula category. With a rectangular footprint and nested-stacking design, the package maximizes case packing, shipping and merchandising efficiencies.

Technical innovations, many of which are patent protected, abound on the packaging line the team created. The line includes ultraviolet sanitization of package components, an x-ray system for inline detection of contaminants in sealed tubs, four vision (inspection) systems, a modified-atmosphere system and a Wilco leak detector that provides 100 percent leak detection.

The line, which was built in an existing cleanroom, includes a continuous-motion monobloc induction capper/sealer from R.A Jones & Co. and Haumiller. The unit performs induction sealing through the tub's foil-lined overcap to weld the closure to the container-another first, Perrigo reports. All equipment on the line features automatic, tool-less changeover for the three package sizes.

"Awards and industry recognition were the furthest things from our minds when we initiated this adventure," Salg says. "We were charged with a very daunting task: To bring to the marketplace an evolutionary plastic container. We put our heads down and worked three long and hard years on our assignment. When you are in the trenches working on a project like this, you don't appreciate the magnitude of it all. Now that it is successfully completed, we can step back, take account of what we did and feel a real sense of pride and accomplishment."

Phillips adds that the Perrigo team and its suppliers-61 people at 20 companies in nine countries-"worked together with a common goal, a shared vision and huge sense of accomplishment once the line was up and running. This project is a true demonstration of what can be accomplished when a team of visionaries and risk takers mesh talents in a collaborative effort. We are proud of the team, proud of our package and proud of our new line."
Haumiller, 847-695-9111; www.haumiller.com
R.A Jones & Co., 563-391-1100; www.rajones.com
Wilco AG, 41 56 618 43 43; www.wilco.com

Kate Bertrand Connolly is a seasoned freelance writer based in the San Francisco area covering the packaging, food and technology markets. You can contact her at [email protected].
Sidebar: Recognizing the finalists
In addition to the Gold and Silver winners, four finalists were recognized at the awards ceremony with certificates.
Among them, in the Packaging Development & Design category, were:
• Seventh Generation, led by director of packaging development Peter Swaine, and the Ecologic Brands R&D and Operations teams, headed by CEO Julie Corbett.

Seventh Generation was the first company to use Ecologic's eco.bottle commercially, for laundry detergent. The eco.bottle, which consists of a recycled-paperboard shell and an inner low-density polyethylene pouch, was created as an alternative to plastic jugs.

The package uses 70 percent less plastic than competitive rigid-plastic containers and is fully recyclable. According to Ecologic, the molded shell is also compost certified.
Ecologic Brands Inc., 877-326-5642; www.ecologicbrands.com
• The Vapur Inc. and Ampac team, consisting of Jason Carignan, Vapur co-founder and chief design officer, and Sal Pellingra, Ampac director of innovation. 

The awards entry quoted Carignan on the team's success: "Ampac not only partnered with Vapur to develop the original Vapur Anti-Bottle, but by partnering through their IDEA program, Vapur was able to develop a defined short- and long-term product strategy that was perfectly aligned with our strategic growth goals. Many of the product concepts generated during the IDEA session were subsequently refined by Vapur and introduced to the market, providing significant company growth."
Ampac, 513-671-1777; www.ampaconline.com
• The South African team of Natalie Roberts, brand manager at Enterprise Foods, and Theonette Mostert, industrial designer at Miller Methods.

This team's project was the development of a plastic cap for polony, a regional style of chub-packed bologna. Polony dries out quickly after it's sliced, and the cap solves the problem by resealing the package after it's opened. Enterprise originally used the cap as part of a promotional package-and saw sales surge 58%-but is now considering selling the dishwasher-safe reusable cap as part of its regular polony package.
Miller Methods, +27 11 887 1752; www.millermethods.co.za
In addition, the Packaging Production & Operations category had one finalist: Freeman Beauty Labs, represented by production planner Dustin Link, and the Viva Healthcare Packaging team.

To increase shelf presence as well as sustainability, Freeman worked with Viva to overhaul the packaging used for one of its personal-care product lines. The solution was a 100 percent polypropylene, one-piece squeeze tube that's injection molded with an in-mold label. The tube replaced Freeman's previous tube-and-carton packaging, which required four materials.
Viva Healthcare Packaging, 416-321-0622; www.viva-healthcare.com
Sidebar: Peer reviewed
Our expert judging panel for the 2013 Visionary Awards consisted of seven high-ranking executives, leaders in their own rights. Because we didn't want to penalize them for agreeing to be a judge, we also allowed them to submit an entry with the stipulation that they would be recused from judging the same category that they or another person from their company had entered. 

• Oliver Campbell, director procurement, packaging, Dell*

• Nick Fotis, director, R&D-Surgical and Lab, Cardinal Health

• Sarah Grare, program director, global labeling, Stryker

• Rich Hollander, vp, packaging services, Pfizer Inc.

• Joe Hotchkiss, director, Michigan State University, School of Packaging and Center for Packaging Innovation & Sustainability

• Denise Lefebvre, vp, global beverage packaging, PepsiCo* 

• Dan Penny, director of packaging engineering, Cardinal Health
*Campbell and Lefebvre participated as judges in the Packaging Production & Operations category only.
.
Sign up for the Packaging Digest News & Insights newsletter.
You May Also Like
---