With a blank area on back, Special K cereal box lets women speak for themselves
With a blank area on back, Special K cereal box lets women speak for themselves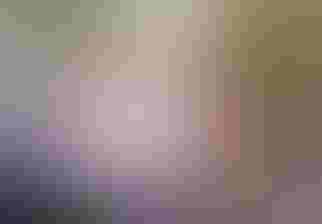 With a blank area on back, Special K cereal box lets women speak for themselves
For many women, the start of the New Year can herald daunting thoughts of weight loss. Rather than focus on numbers on the scale, a new Kellogg's Special K brand marketing campaign encourages women to rethink their resolutions and imagine what they will gain when they achieve weight-management goals in the New Year.
The "What Will You Gain When You Lose" campaign launches on Jan. 3, 2011, with television, print and online advertising, as well as an interactive Times Square event to help women redefine their weight-management resolutions.
Consumers will be invited to step onto a larger than life scale that, instead of displaying a number, will offer an inspirational word or phrase that captures the emotional benefit of achieving their goal. Will it be new-found confidence, courage, sass, or pride in themselves and their weight-management accomplishments? Reactions will be projected on a large screen in Times Square to inspire others. And some of the participants will be featured in 2011 Special K broadcast advertising.
Participants also will be invited to write their "gain" on Special K cereal packaging, take a photo with their customized packaging and share it with women just like them at www.SpecialK.com and www.facebook.com/specialkus.
"It truly is not what the numbers on the scale read, but how you feel about yourself that allows you to project beauty and confidence to the world," says Jesper Lund Jacobsen, associate director, Special K brand. "That is what the new Special K brand campaign is all about, reminding women of the positive emotional benefits that come from reaching weight-management goals. It's not what you lose, but what you gain in the process that translates into the real reward."
Other campaign elements include:
•Live consumer events with the larger-than-life scale in NYC's Times Square on Jan. 3, Chicago's Union Station on Jan. 11 and The Grove in Los Angeles on Jan. 18.
•A complimentary mobile application called myPlan, which includes helpful tips, shopping lists and personalized weight-management plans for use on the go. Consumers can track their progress and earn "achievements" that they can share with friends on Facebook.
•Opportunities to join in the campaign on www.SpecialK.com and at the Special K brand Facebook page.
"With our multi-dimensional 'What Will You Gain When You Lose' campaign, we're looking to help reshape the mindset of how women approach weight loss in the New Year," says Jacobsen. "As we partner with women who want to achieve their weight-loss goals in 2011, the Special K brand encourages women to focus on the positive emotional benefits that result from their efforts. We believe this additional support will ultimately help keep them motivated."
The Special K brand is an all-day, weight-management partner that provides a variety of meal and snack options. In addition to Special K cereals, protein shakes and meal bars, women also can enjoy Special K snacks, such as Special K Crackers.
Source: Kellogg Co.
Sign up for the Packaging Digest News & Insights newsletter.
You May Also Like
---