Faster fasteners
Faster fasteners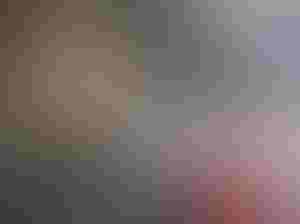 Cases of fasteners and screws are packed, labeled, coded and taped on two, speedy lines that feed into a new robotic palletizer.
Representing more than 80 years of experience as an innovator and manufacturer of fasteners, ITW Shakeproof is the original Illinois Tool Works (ITW) Div. Its invention and the development of the twisted-tooth lock washer marked the beginning of fastener application engineering, which continues industry-wide today.

The formation of this company signaled the start of the multinational, multibillion-dollar Illinois Tool Works Corp., which holds more than 5,000 patents to-date. ITW's Screw Products Div. in Elgin, IL, which is devoted to automotive products, produces a variety of automotive fasteners and other parts, handling some 50,000 shipping cases of product per month. The Screw Products Div. is dedicated to producing smaller-diameter parts including washer and screws assemblies, thread-rolling screws, sheet metal and plastic tapping screws, fasteners, load-bearing screws, automotive steel beading, plating and much more. It has four manufacturing sites in Wisconsin, producing more than 1 billion screws.
The challenge for ITW Shakeproof was to find a way to increase productivity at the Elgin plant and reduce packaging line safety concerns. Last summer, the company moved away from manually applying pressure-sensitive paper labels and, in the case of some major customers, a green automotive identification "sticker" to its shipping cases. Roger Bauer, manufacturing engineer of the Elgin plant, began conducting an internal study to further automate the line, its labeling and coding processes and explore the possible implementation of a robotic palletizer. He concluded that upgrading the existing parts packaging line and adding a second line would provide the best result.
Upgrade one line, add a second
Familiar with printing and coding equipment from Diagraph (www.diagraph.com), ITW Shakeproof decided to mirror the equipment on both lines and upgrade an existing Diagraph label printer/applicator so that now, the lines are each equipped with one PA/6000 label printer/applicator and one IV700 large-character ink-jet coder. The PA/6000 prints a bar code, a part number, a lot code and company-specific information in various text sizes on the 4x6.5-in. p-s label, which nearly covers one side of the shipping cases, while the IV700 marks customer identification codes in green ink directly on the other side of each case.
To save time, labor and eliminate any confusion between most of the case labels and the green identifier copy requested by the major automotive customer, ITW Shakeproof opted to continue using one standard label size for the majority of its labeling applications (printed and applied by the PA/6000) and use an ink-jet coder (the IV700) to print the identifiers in green ink.
Also saving substantial manual labor is a new S-420iF robotic palletizer from Fanuc Robotics (www.fanucrobotics.com), which accepts cases fed from the two lines. Provided by robot system integrator, Industrial Robot Supply (www.industrialrobotix.com), the rugged unit, equipped with an RJ2 controller, has put an end to employees having to manually lift the heavy cases, which weigh as much as 40 lb each, in order to palletize at an average of 500 to 1,000 cases per line, per shift.
The robotic system is preventing scores or sore backs and achy muscles, Bauer affirms. "Operators are now able to redirect their time and energy to lean manufacturing and five's practices and can concentrate on setup procedures and work on improving that time so that they can increase throughput," he points out. "They don't have to stand and apply labels and codes to each and every case. They can focus on other areas of the packaging lines, which makes better use of their time. And they were great about accepting all of the changes. Change is always a challenge, but these operators accepted them and are sustaining them," Bauer says. "It's difficult to pinpoint a specific cost savings number on all that we did to the lines. There is definitely a savings when you combine everything together as one improvement, but to give you a definite number would be impossible. Based on the time from the first two months of 2007 to the first two months of 2008, with the updated stations, we saved 331 hours in overtime and eliminated back injuries from lifting the cases."
Easy being green
Printing at a speeds up to 250 fpm, the in-line IV700 valve-based, drop-on-demand ink-jet printer provides single-line alphanumeric messages up to 5/8 in. high and can store 99 fifty-character messages using a IV-7 dot printhead. Available for porous or nonporous surfaces, the compact unit marks with 5- and 7-dot fonts in four colors—black, red, blue and most important for ITW Shakeproof—green.
In fact, this is one of the system's key advantages for ITW Shakeproof's automotive customers is the ability for the coder to work with green ink, which replaced the green spot labels. The robust printer eliminated not only the cost of the green sticker, but also the labor to apply it.
The coder also features a disposable 13.5-oz ink supply canister that prints up to 225,000 characters per canister, and a controller that stores up to 99 fifty-character messages.
With self-diagnostics and a remote, hand-held user interface that can access multiple systems, the next-label-out PA/6000 uses thermal-transfer technology to print labels and apply them to cases at speeds up to 110/min.
Designed for three-shift operations, the label printer/applicator has a discrete I/O for direct interface with secondary devices and can apply dual-panel, adjacent-panel labels, pallet labels and tray labels. Bauer says he praises Diagraph's service technicians who worked through the issues of synchronizing the company's older computer programs to the new programs.
Erecting, taping, labeling
On either production line at the 225,000-sq-ft plant, packaging of the fasteners begins with the corrugated shipping cases being erected on equipment designed in-house that folds and seals one end. Measuring 9x9x5 in., the corrugated cases are provided by Elgin Corrugated Box (847/741-2200).
The erected cases proceed to a Powell Systems (www.powellsystems.com) netweigh filler station, where operators dump a bin of parts into a hopper that feeds a weigher. After a weight/count is made, the parts are released into the case, and another case approaches, ready to be filled.
The filled cases then convey to a tape sealer from Soco System (www.socosystem.com) that tapes the tops closed and they progress to the PA/6000 label printer/applicator via a conveyor Diagraph provided through R.L. Craig (www.rlcraig.com) as a turnkey solution. As the cases pass a sensor from Banner Eng. (www.bannerengineering.com) that triggers a Diagraph-supplied scanner, the bar-coded information is read from an electronically encoded routing slip (or pan tag) that denotes case contents, shipment details and case routing instructions and is transmitted to the printer/applicator through a wedge, or a device the emulates a keyboard on a PC (Diagraph provided the wedges).
Next, the p-s label, supplied by Diagraph Label Group (www.itwlabels.com), is printed and then unwinds to be automatically tamped down, onto the shipper.
With their coded labels in place, the cases continue to the IV700 large-character coder. First, the cases pass another Banner sensor that triggers the system to generate a customer code in green ink on the side of the cases. The IV700 sprays a 7-dot bold matrix of characters and then the sealed, labeled, coded cases head downstream into a robotic cell.
There, the Fanuc robotic palletizer picks up the cases and places them, layer by layer, onto an empty pallet. Industrial Robot Supply designed the robot with special end-of-arm tooling that accesses the cases using suction cups and grippers, as well as tooling that picks up empty pallets. When the full pallet load is complete, the robot ejects the load and replaces it with an empty pallet to start the process over again. The cases move downline with about 10 sec of space between each other.
"We can pack on two lines at the same time while the operators focus on other areas of their job," Bauer says. "The lines continue running during breaks, lunches, etcetera."
Line 1 runs at speeds of about five cases/min while Line 2 runs about 23 cases/min.
Concludes a pleased Bauer, the project nailed ITW Shapeproof's packaging line needs on the head.
"There was a lot of money and time applied to this automation project," he says with appreciation for the team. "Without the support of ITW Diagraph technicians, the maintenance department, our staff, our line operators, the robot supplier and the folks from Industrial Robot Supply, we would have never been able to complete this project. Everyone pulled together as a team.
"We are very pleased with the results. There will be future opportunities to work with them and we'll definitely choose Diagraph to help with those projects. We are talking about adding a third line."
More information is available:
Elgin Corrugated Box, 847/741-2200.
Sign up for the Packaging Digest News & Insights newsletter.
You May Also Like
---