Productivity ripens with new case printers
Productivity ripens with new case printers
New high-resolution printers are having a big impact at Citrus World, Inc., Lake Wales, FL. Citrus World, a major citrus juice processor, copacks beverages for numerous customers, including supermarkets, clubstores and foodservice businesses. Some packed cases are labeled with a precise bar code to identify the product.
Citrus World's existing case printers were proving unreliable and required repeated adjustments and cleaning, resulting in costly downtime of up to three hours per week. "The older case printers didn't deliver an acceptable resolution, making the bar codes difficult to read and impossible to print," says packaging engineer Mark O'Halloran.
Citrus World's brands, which include Florida's Natural® not-from-concentrate brands and Donald Duck orange juice, are sold nationwide to retail chains and foodservice companies. Florida's Natural Brand, a registered trademark of Florida's Natural Growers, a division of Citrus World, Inc., has a full array of single-serve juices and drinks in both shelf-stable and chilled plastic and glass bottles, cans and half-gallon gabletop cartons.
Challenged to find equipment to streamline and improve its production lines, O'Halloran and a team of six colleagues from sales, engineering and maintenance attended Pack Expo International two years ago seeking the newest industry advancements. After meeting with several suppliers, Florida's Natural Growers purchased seven Marsh® high-resolution bar-code printers from Videojet Technologies, Inc. (Marconi Data Systems, Inc. at the time of the purchase).
The seven Marsh Overture LT print systems that Florida's Natural Growers purchased feature BC-192 printheads that produce high-resolution (150-dpi) text, graphics and bar codes at line speeds up to 250 ft/min, and allow production of high-resolution images up to 1.9 in. high. The easy-to-use, graphically oriented high-resolution controllers for the LT systems feature icons, buttons and drop-down menus that make message creation quick and easy. Multitasking capability allows one controller to run multiple production lines. The systems achieve 99.9-percent-guaranteed good read rates for Overture-generated bar codes that meet industry standards, and verify to specifications set by the American National Standards Institute (ANSI).
"We've eliminated most case-printing downtime with the new Marsh printers," says O'Halloran. "They've also provided line uniformity, since we have five additional Marsh Hi-Res print systems in other packaging areas of the plant."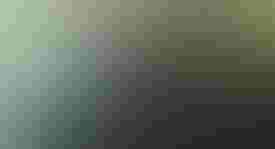 New case packer includes a lane-monitoring system that ensures that juice containers are evenly distributed in each of four lanes.
Knowing that many Pack Expo exhibitors feature live machine demonstrations, O'Halloran paid a visit to Zepf, Inc., a Barry-Wehmiller company, at last year's show, to view a Series 1000 semi-automatic case packer that was ordered just prior to the show.
The visit paid off when O'Halloran learned about a lane-monitoring system that ensures filled juice containers are evenly distributed in each of the case packer's four lanes. Zepf installed the lane sensors on the Florida's Natural Growers' case packer and made the necessary programmable logic control (PLC) program changes just after startup of the new packaging line.
"The lane sensors allow the case packer to evenly distribute products across the four lanes. This increased case throughput and eliminated the need to stop the packing line to redistribute containers in the lanes," says O'Halloran.
Committed to quality and efficiency, Citrus World continually seeks improvements to its packaging operations. To meet this objective, O'Halloran will return to Pack Expo International in Chicago, November 3 to 7, to evaluate the latest advancements in material handling equipment.
"We attended the last Pack Expo to find new systems that would expand our operation's capacity, improve efficiency and increase throughput. We knew Pack Expo would allow us to see new technologies, which could be applied to our specific processes," says O'Halloran. "We plan to bring another team back to Pack Expo International this November to learn about new developments in accumulation equipment, conveyors and palletizers."
More information is available:
Expo: Pack Expo International 2002, 703/243-8555. Circle No. 242.
Printers: Videojet Technologies, Inc., 800/654-4663. Circle No. 243.
Case packer: Zepf Technologies: 727/535-4100. Circle No. 244.
Sign up for the Packaging Digest News & Insights newsletter.
You May Also Like
---