Smaller blister, bigger impact?
Smaller blister, bigger impact?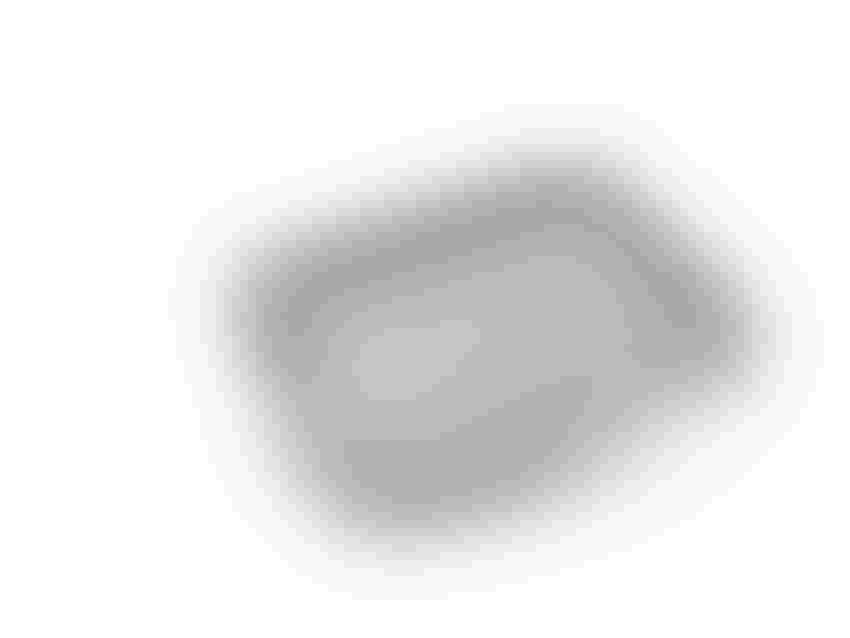 Smaller cold-formed blisters could benefit patients, sustainability programs, and cost-control efforts. Image courtesy Amcor Flexibles
Called a "significant advancement in packaging for the healthcare industry" when recognized in the 28th DuPont Awards for Packaging Innovation, Formpack Ultra builds upon decades of cold-forming technology with new achievements in material efficiency and sustainability. The new cold-forming solution was recognized for excellence in Technological Advancement and Responsible Packaging with a Gold Award in the DuPont program; earlier this year it won a 2016 Alufoil Trophy in the Resource Efficiency category from the European Aluminum Foil Association.
R&D teams at Amcor Flexibles spent nine months studying the performance of its long-standing brand Formpack, understanding the specific characteristics of the raw materials, and partnering with suppliers to identify and optimize the overall performance of the final laminate, reports John Forsyth, Amcor Pharma Product Manager, to PMP News. The project led to the development of a cold-form blister that offers greater elongation than standard materials, allowing for steeper cavity sides and a deeper draw, he says. Formpack Ultra utilizes the same qualified sources of raw materials as Formpack, he adds, allowing "our customers to avoid going through long and costly change processes."
Greater material elongation gives packaging engineers new design possibilities. "Depending on the tablet shape and size as well as the layout of the cavities, a reduction in the blister size of at least 10%, and often much more, can be achieved," says Forsyth."The benefits include discretion (with smaller blisters), portability and convenience (with smaller blisters or more tablets per blister), and more stock space available at pharmacies, which means more choice for consumers. All of the above have a positive effect on increasing patient adherence." In addition, secondary packaging could hold more blister cards or be reduced in size itself. 
Innovation in cavity design also plays a role minimizing package size. "Amcor's Forsis cavity design services ensure that the cavity is designed in a way that optimizes material usage while offering at the same time the optimum barrier protection and production reliability," he says.
Forsyth also credits advanced manufacturing processes and quality control. "Amcor continuously invests in upgrades and improvements to its production capabilities," he says. "The performance and quality of Formpack Ultra is the result of a deep knowledge of the detailed process steps and the interaction between the materials and equipment. This enabled us to introduce some significant innovations, as well as process and quality control improvements."
For instance, "in order to predict precisely the performance of Formpack Ultra in real life environments, it is critical that the quality control process mimics as accurately as possible all the variations that are encountered during the forming and packing process—different machines, tools, etc.," he adds.
Smaller packaging could also lead to material savings in terms of cost and resource utilization. Such possibilities could serve sustainability-minded companies. "Consumers are increasingly putting pressure on our customers to deliver drugs in a more sustainable way. For this reason, many of our customers now have sustainability policies and commitments in place to reduce the environmental impact of the development, production, and distribution of their drugs," says Forsyth. "Sustainability is a global concern and our customers tend to have a global approach. Larger companies usually include sustainability as part of their Corporate Social Responsibility programs, and Formpack Ultra supports these goals. Local projects may have objectives linked to specific local regulations; however, they all contribute to the global sustainability improvement. We are very pleased to be working with all our customers to help them achieve their sustainability goals, along with meeting our own obligations to the market."
"Amcor is honored to have received a Gold DuPont Packaging Innovation award in the Technological Advancement and Responsible Packaging categories," Forsyth continues. "It recognizes the outstanding innovation drive and ongoing commitment that our co-workers are constantly bringing to the Pharma market. This award also encourages us to further connect and build strong relationships with our suppliers and customers to ensure we keep developing products that adapt to the ever changing needs of consumers."
For more details, visit www.amcor.com/FormpackUltra. 
Sign up for the Packaging Digest News & Insights newsletter.
You May Also Like
---