Smart divider maintains speed
Smart divider maintains speed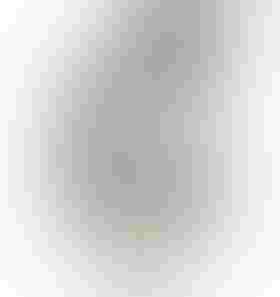 In material handling operations, lane dividers are a great time saver. Empty bottles headed into a filling operation, for example, can be divided into two packaging lines to feed two fillers, cutting production time virtually in half. The same applies to labeling operations or any other operation on a line where input speed exceeds operational speed. That advantage has made dividers very popular. However, they often have one problem, and it's a big one. Most dividers in service today are mechanically driven, and deliver single bottles alternately to one output line, then to another. If one line that the divider is feeding goes down, both lines usually have to shut down because the divider cannot quickly adjust to send all incoming bottles to the remaining active line.
Until now, that is. Kinsley, Inc. (www.kinsleyinc.com), working with specialists from Omron Electronics, LLC (www.omron247.com), has developed a lane divider driven by Omron servo motors and controlled by Omron's sophisticated Trajexia controller. "When we learned about this new application that Kinsley was developing," says Steve Windham, Omron's vertical market manager for food and beverage packaging, "we knew immediately that it would benefit from the simple, agile motion control delivered by Trajexia." Kinsley, Inc. is a leading manufacturer of timing screws and drives, combiners and dividers, cap feeders and tighteners and other precise, value-adding packaging equipment. The new equipment is called the Kinsley Smart Servo Divider System, and the Trajexia controller can activate the servo motors to instantly shift the divider's entire throughput into one of the lines it feeds, when a problem shuts down the other. Even though total production may then be reduced by 30 to 50 percent, complete shutdown is avoided, and production output continues until the second line is brought back online.
The new system has all of the bottle-handling characteristics of a traditional timing screw, but adds the flexibility of Trajexia's advanced decision-making control options for the servo-controlled divider. Those options include enabling the divider to be programmed to divert bottles in batches, for example—10 to one filler then 10 to the second—rather than being limited to simply alternating single bottles. This greatly speeds production when feeding multiple-head filling equipment.
Translates commands into motion profiles
Omron's new Trajexia motion-control platform at the center of the adaptable smart divider features software that instantly translates simple, user-friendly commands into motion profiles. Dedicated motion solutions within the software eliminate the need for costly proprietary solutions or time-consuming programming according to the manufacturer. The new platform's open standard allows the use of a wide range of components and connectivity to any third-party programmable-logic controllers, freeing users from a heavy investment in proprietary solutions.
The Trajexia platform, powered by a 32-bit, digital signal processor, can control up to 16 axes, with independent positioning, speed or torque control for each axis. The control unit is available in either 16-axes or four-axes models, and the smaller unit met Kinsley's need. The smart divider incorporates Omron's four-axes motion controller, the TJ1-MC04, and the four-axes MECHATROLINK-II interface card, TJ1-ML04, which control three Omron 200-w servo drives and three servo motors. The system operates on 100- to 240-v alternating current powered by an Omron motion controller power-supply Model CJ1W-PA202.
Trajexia software includes dedicated commands for linking axes, cams and gearboxes via the MECHATROLINK-II motion bus. All servo motors connected to the bus are automatically identified and configured, allowing system setup in minutes. This control system offers full programming transparency right down to the actuator level, either through the controller's serial port, which provides direct connectivity with Omron PLCs, human/machine interfaces or other field devices or an Ethernet port that provides direct, fast connectivity to all suppliers' PLCs. Trajexia's encryption capabilities secure computer code within the machine.
Sign up for the Packaging Digest News & Insights newsletter.
You May Also Like
---