Why packaging matters to Sargento
Why packaging matters to Sargento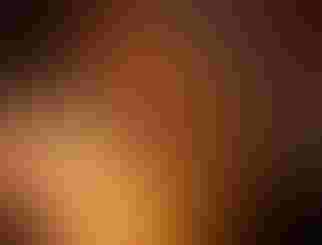 sargento_bag_v2
Judy Fischer, senior packaging engineer at Sargento Foods, is responsible for several facets of Sargento's packaging business. Fischer oversees packaging engineering development for new business initiatives, material development and selection, distribution efficiency, promotional packaging, and cost containment.




With more than 30 years in the packaging industry, Fischer is a Certified Packaging Professional (CPP) through the Institute of Packaging Professionals (www.iopp.org) and is Green Belt-certified in 6-Sigma. She also has received seven U.S. patents over her career at Sargento and is a member of the Packaging Management Council (PMC), a forum of the Packaging Machinery Mfrs.' Institute (www.pmmi.org) that facilitates for senior packaging managers from consumer and industrial goods manufacturing companies.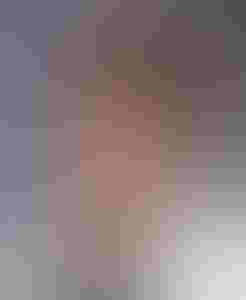 Packaging Digest recently spoke with Fischer to learn about her perspective on many of the issues affecting packaging professionals today:




How important is packaging to Sargento Foods?
It's extremely important. We go to great lengths to ensure the package is both visually appealing and functions as expected throughout the life cycle of the product. We view packaging as more than a vessel to contain and protect the product. Instead, as new products hit retail shelves at a rapid pace, the package becomes our first connection with consumers—and we only have seconds to get noticed. Packaging also is our last connection with consumers once the product has been taken home and used. We want to make sure it's a satisfying experience so they'll come back to us on their next shopping trip.
We have stringent quality standards for every component of the package to help communicate the premium quality of the product inside. From the materials we use to the graphics printed on the product, everything is carefully chosen. That attention to detail extends all the way to our shipping containers to maximize protection and ensure that products arrive to customers uncompromised.
How does Sargento Foods approach the packaging-development process?
Using a very team-oriented approach. While exact personnel will vary from project to project, the core team will usually include experts from R&D, engineering, marketing, logistics, quality assurance, manufacturing and procurement. Whether it's a new-product launch, line extension, new-package feature, material or equipment, every team member offers valuable input that contributes to the successful development and implementation.
How important is innovation to your packaging? Where do you seek innovation?
Innovation has always been a cornerstone to our success and a core competency. Throughout the years, Sargento has leveraged innovative packaging technologies to benefit consumers. Some of these include prepackaged shredded cheese, the first zippered, reclosable package and the first use of a slider closure. Many of these have now become industry standards.
Our ability to innovate stems from our willingness to listen to consumers and fill voids that may exist in the marketplace. We also work closely with our suppliers and business partners to leverage their industry expertise and offer the best packaging solutions possible.
What packaging trends do you see developing in your market segment?
More than ever, consumers are looking to get the greatest value for the money they spend. However, they continue to seek out those products that provide the convenience they desire and require to keep up with fast-paced lifestyles.
For example, as consumers look to spend less and save more, they are moving towards eating at home more frequently. This means an increase in ready-to-eat meals and microwave dinners. As a result, companies like ours will be driven to develop convenient packages that can be used at home or on-the-go.
Consumer desires are a strong catalyst for packaging innovation. What do your customers want in packaging? How are you measuring their wants and needs?
Consumer desires can vary greatly. Essentially, what they want and need is for packaging to protect products and facilitate use.
To keep abreast of evolving consumer needs, we conduct focus groups and in-home use tests during product and package development. This testing provides valuable feedback. It ensures that we are meeting expectations while giving us direction for improvements. We have a toll-free number on every retail package that encourages feedback. Our website offers the same service.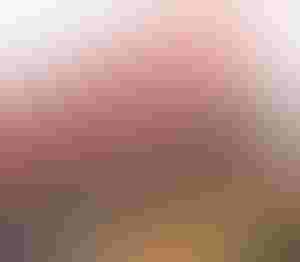 Sargento Foods has been a pioneer in developing reclosable packaging for cheese.
Sustainability is top-of-mind in the industry today. Do you think the issue has been well defined? What are the biggest hurdles that still need to be overcome? And will the economic recession hurt efforts to improve sustainability in packaging?




Sustainability may be the predominant topic in packaging today. However, industry is a long way from having a precise definition. In reality, sustainability has been in existence for a very long time, but now these practices have a name.
At Sargento, we have always looked to improve efficiencies, reduce rejects and use the smallest amount of packaging needed to do the job of protecting our products. We have utilized films that seal with less heat, cases that close with less glue and modified equipment to cool with recycled water. These practices were all done under the umbrella of cost reductions and efficiency improvements. We are aware of how these practices contribute to the environment.
For consumer packaged goods companies, one of the biggest hurdles to overcome as packaging materials advance is the end-of-use infrastructure. While it's beneficial to use packaging materials made from renewable resources, if these materials happen to be compostable and there are no industrial compost facilities, where's the benefit? There needs to be sustainability practices that encompass the entire supply chain, not simply the production and packaging element.
The current recession could be a catalyst to promote sustainable practices as companies look for more efficient ways to cut costs. However, as companies become more conscious of expenditures, advancements in sustainable technologies may be directly affected.
Automation is another area growing by leaps and bounds. What do you think is driving this growth? What are end users like Sargento Foods looking for from automation?
Automation is key for any company looking to increase their production speeds or improve overall efficiency. We are continually looking for automated equipment that can help us boost output and avoid wasteful manufacturing.
Over the last few years, we have made a concerted effort to invest in data collection and have installed manufacturing execution systems. This technology allows us to identify specific causes of downtime and slowdowns in the manufacturing process. When areas that need improvement are identified, our teams use this technology to determine the best resolution to the issue. That may mean changing a process, a material or automating a bottleneck area.
What new or emerging technologies impacting packaging do you think will be important in the next few years?
The need for alternative packaging technologies for food and sustainable materials will continue to be important. Ultimately, every manufacturer will be on the lookout for packaging equipment, materials and methods that are energy-efficient, improve throughput and add value for consumers.
What are some of the opportunities and challenges facing packagers today and in the next few years?
Packaging's increasingly important role in consumer behavior and impact on the environment is at the center of today's challenges and opportunities. As industry professionals, we are required to find materials to protect our products, run efficiently on existing equipment at the best cost and minimize environmental effect.
When sourcing ideas for new products or packaging, what resources does Sargento use?
We use several avenues of feedback to make our packaging decisions. Valuable resources are our equipment and materials suppliers who provide valuable perspective on consumer needs and wants. We organize internal groups and have brainstorming sessions. For new product launches and unique packaging concepts, we may conduct focus groups. The Internet is a good resource for information. Similarly, we can tap into business contacts and industry associations.
On a larger scale, trade shows, such as PACK EXPO, provide opportunities to see new technologies in action and may trigger ideas to use existing technologies for alternate applications.
How does attending packaging trade shows fit into your search for new packaging ideas?
Trade shows are a great resource for new ideas. They allow us to see many of the technologies we may have read or heard about, speak with vendors face-to-face and understand if the technology may have an application in our business. One of the most valuable parts of any trade show are the contacts. Some of my best resources and associates are people I have met at trade shows.
Can you describe Sargento Foods' approach to trade shows, such as PACK EXPO?
These shows are great for learning about new technologies, gaining insight industry trends, making new contacts and even training new staff members. Often, certain departments will be working together on projects and will walk the show together to speak with suppliers and network with other professionals.
There also is an exploratory element to the show where our team is encouraged to walk the floor with an open mind to seek out what's new. We ensure that all staff that attends PACK EXPO shares what they've discovered so all of our internal teams can benefit.
Sign up for the Packaging Digest News & Insights newsletter.
You May Also Like
---