The Asian influence and digital mutation in cosmetics packaging
The Asian influence and digital mutation in cosmetics packaging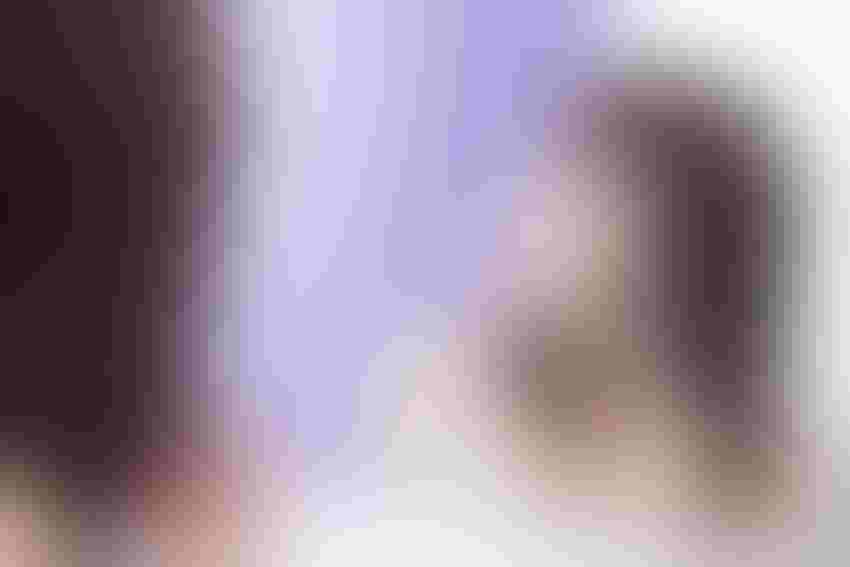 Whether you target Asian customers or not, it's helpful in any cosmetics packaging design to understand their influences.
Asian market insights, economic statistics, regulations and formula trends for cosmetics and personal care products are driving packaging choice and innovations. Last year, we identified "5 advances and packaging trends in the beauty universe." We now take a deep dive into a narrower segment—the Asian market—which is exerting significant sway as it relates to new packages and digital technology innovations.
First, let's look at an overview of the market, its regulations, diversities and commonalities. Then we'll discuss the packaging impacts and digital vision of the future.
Cosmetics market economic statistics
Estimated at €198 billion, the global cosmetics market is looking good. The breakdown by country is:
Europe: €69 billion;
USA: €49 billion;
China: €32 billion;
Japan: €18 billion;
Brazil: €16 billion;
Korea: €7billion;
India: €7billion.
Relatively stable, the cosmetics market has had an average annual growth rate (AAGR) of 3.8% for the past 10 years (except 2009 because of the Great Recession). The global segment breakdown for 2016 was skin care (36.3%), hair care (22.9%), makeup (18.2%), fragrance (12%) and hygiene (10.5%) [see sources 1, 2, 3, 4 below].
The European cosmetics market in 2014 was estimated at €72.5 billion with this breakdown: Germany €13.01 billion, France: €10.58 billion, UK: €10.40 billion, Italy: €9.39 billion and Spain: €6.35 billion. This European market had sales growth of 0.5% in 2014, after a 1.3% decrease in 2013. The flagship categories in Europe remain skin care and hygiene products (25% each), then hair care (21%), fragrances (15%) and makeup (14%) [5].
Rules and regs
A cosmetic product, in a clear difference from a drug,does not treat a disease. A cosmetic form is in contact with external parts of human body, or with teeth or a mucous membrane of an oral cavity, with a view of "cleaning, perfuming, protecting, changing their appearance, keepingthem in good conditionor correcting body odors" [1].
We've seen various rules over the years, from Registration, Evaluation, Authorisation and Restriction of Chemicals (REACH) in 2006 to the latest 552525 CE regulation. This recent European Parliament rulehas introduced a common criteria for all cosmetic products with a single regulation—for a strengthened safety requirement, the concept of "responsible person"; the obligation to report serious adverse events; and rules on the use of nanomaterials.
Looking to cosmetics importers, the U.S. Food and Drug Administration has edited various documentsand issued different responses to questions: "necessity to FDA approval before importing;" "international differences between cosmetics and drugs;" and "ingredients prohibited or restricted."
Definitely, before importing new products, suppliers have to check on all of these requirements [6, 7, 8, 9].
Regarding countries, we see some diversities. Germans are pragmatic, with a request for bio-cosmetics; Italians are focused on makeup and hair care products, with a request for "natural;" and in the United Kingdom, consumers are followers of social networks. In the U.S. market, the contrasted population (minorities are now around 36% but with an estimate reach of 50% in 2050) showsa clearorientation for instantaneous perfection and the best for everything, showing a request for multi-purpose products. And sometimes Americans use cosmetics surgery [10, 11].
Asian diversities and commonalities
In terms of population, Asia represents 48% of the world's population, with China at 1.4 billion, India at 1.3 billion, South East Asia at 622.5 million and North East Asia at 177.6 million. Together, these areas represent 17% of the world's cosmetic market with a 5% annual growth.
From Tokyo to Shanghai and Taipei to Seoul, we see a large cultural and technical diversity[12, 13, 14]. The common point, however, of all these Asian tendencies is the symbol of water (purity and cleanliness)associated with the idea that skin should glow slightly while maintaining transparency.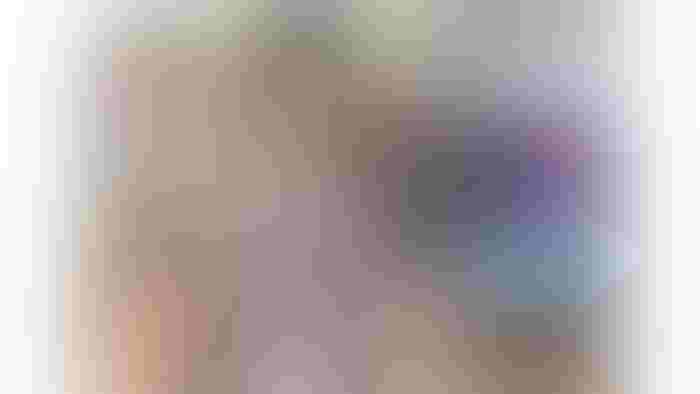 Figure 1: Asian world and beauty.
However, we also see distinct differences.
Japan mixes high-tech, efficiency and tradition—and shows a preference for a semi-matte effect, as well as seasonal effects. For skin care, hair care or makeup, all Japanese products are efficient and correlate to a full beauty routine.
China needs radiance due to its continental climate (hot summers and cold winters) and enjoys great success of dermo-cosmetics, due to pollution (specifically, "social masks," hyper-matte and sophistication in Hong Kong). The young Chinese, living a comfortable lifestyle,are more pragmatics, and are over-informed. They expect tangible results and use cultural criteria through packaging, texture and perfumes. Exposed from birth to Western luxury brands, they happily mix beauty purchases of "must have" luxury/pharma brands and Western or local brands [11].
Korea presents an obsession with perfection, and Korean girls need glow, dewy with watery texture for continual rehydration. Their beauty routine is the longest and often begins with "cosmetic water" before going to various nourishing creams and balms [14].
After anti-aging, pollution becomes a major target for cosmetics. There has been more than 40% growth in this sector between 2012 and 2014 in Asian-Pacific. Definitely, urban pollution is a major problem for big cities in Asia, with auto exhaust and cigarette smoke creating a bad effect on oxygenation and cell renewal for fibroblasts (cells in connective tissue that produce collagen and other fibers) and keratinocytes (the predominant cell type in the epidermis, the outermost layer of the skin).
Fine particles, oxides, volatile organic compounds, polycyclic aromatic hydrocarbons and ozone are the five major forms of pollution and they represent an important factor in premature aging of the skin. Very difficult to avoid in cities, these particles can accumulate. Vitamins C, E, antioxidants, algae and plants of extreme—moringa, which prevents fixation of particles, and lampsane, an anti-free-radical and anti-inflammatory—can be used as shields [15, 16].
New formulation trends
There are diversified supplies of new "bio-sourced" molecules. Many active ingredients from natural origin or biotech advance are now used for different purposes, such as lightening, anti-inflammation, antioxidant, hydration, whitening, tanning and anti-wrinkle. Vegetal oils remain essential ingredients used for skin care, with several possible uses: hydration, skin elasticity, regenerative action, anti-aging properties, antioxidant and hair growth factor [17, 18, 19].
Also, advanced galenical formulations help improve product absorption. And encapsulation allows (1) a range of solutions for product protection—that is, carrying various active ingredients or limiting product incompatibility, (2) for ensuring a controlled release or (3) for stabilizing—that is, improving penetration and stability. The new ideas of "green" vectorization appear for products made by plant-derived substances with no solvents, directly in relation with the idea of "active beauty."
The multipurpose effects of cosmetics is another effect of sophisticated formulation. Now, touching the product can offer a new sensation. It is definitely the era of chameleon structure with beauty products that integrate sight, sound, taste, touch and smell. Many Asian products transform by combining and regrouping beauty stepsin relation with highly sophisticated Asian beauty rituals. From cream to fluid, from balm to powder, from oil to milk, a large range of mousses and creamy textures can be transformed into foam upon contact with water or creams, and moves into oil and then peels off during massage [20].
With increasing influence, Asia is establishing itself as a trendsetter, with some products integrated into the universe of cosmetics. Japanese layering, with not less than seven to eight products superposed, has the purpose of cleaning, purifying and protecting the face. For example, women remove makeup with a fatty substance (milk or oil) then clean with aqueous forms (micellar, water or foam).
Korean contouring (that is, following the ideal soft oval face shape and dainty chin of many Korean women) can be achieved by highlighting the center of the face. Now, many products with different textures simplify application, allowing women to sculpt the shape of their visage to follow this trend.
Another successful example of these Asian trends is the well-known era of alphabet creams, which started about 2007 with BB (blemish balm)creams and then CC (color control)creams. All these alphabet creams integrate an additional benefit for coverage and have been rapidly developed: DD Daily Defense, EE Even Effect from Estée Lauder and GG Glam Glow from L'Oréal (see Figure 2). Definitely, these products have triggered a new generation of hybrid cosmetics rapidly developed into "cosmakup," a hybrid between makeup and skin care.
Now, South Korea has introduced the next hybrid makeup, combining two categoriesfor a new one promising great success: Founbalm, a foundation plus moisturizing balm; or Founder, which combines the strength of a liquid plus matte finish in a compact format along with an oil foundation or serum retaining moisture for longer and providing a smooth and natural finish [21].
For the next decade, waterless skin care may appear as the future of the beauty industry. The increase of an oily texture can be correlated to the need of new formulations that limit dependence on water and prevent pollution—which is a priority for Southeast Asia where monsoons, typhoons and seasonal flooding restricts fresh water supplies) [22, 23, 24]. These waterless cosmetics provide other benefits, too. There is no need for preservatives, and formulas can be more concentrated and better suited for all kinds of skin types.
Multi-masking, a great development thanks to social networks,is another Asian proposal that integrates new technical support for products to be used on a specific part of face, on hands, on feet (see Figure 2).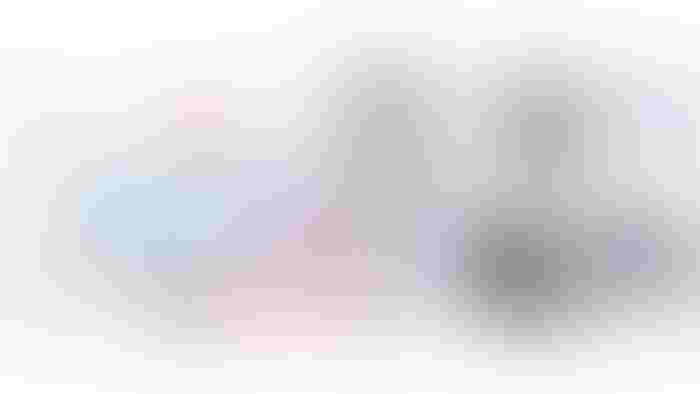 Figure 2: From chameleon textures to multi-masking [1].
Packaging proposals
The global packaging market shows good health and is set to reach US$998 billion in 2020, with an AAGR of 5%. It favors flexible and plastic materials, but luxury goods remain a great segment for glass packaging.
For all products—and specifically for cosmetic products—packaging is much more than containment or protection. For the beauty world, packaging is an essential partner for branding and communication. In this sector, once again Asia shows diversity with packs that borrow ideas from toys, foods and the pharmacy world.
Overall, packaging of the futurewill be resolutely more ultra-smart and more eco-designed.
Smart packaging designs are adaptable to be used on the move, and are calibrated to dispense precise doses. They integrate an eco-friendly design to limit the impact on waste management and to be more sustainable. Smarter packaging systems are also safe, secure and inert, with specific materials that avoid extractables and leachables.
More labels—such as the two-dimensional Data Matrix bar code or near-field communication or NFC tags—help track packages their entire life and allow products to be directly informative or interactive with users [1, 25, 26]. For example, various pump systems, from dosing to applicator styles, or spray devices that modify product textures and offer new sensations, or visual and audible interactionshelp the packaging become an essential partner.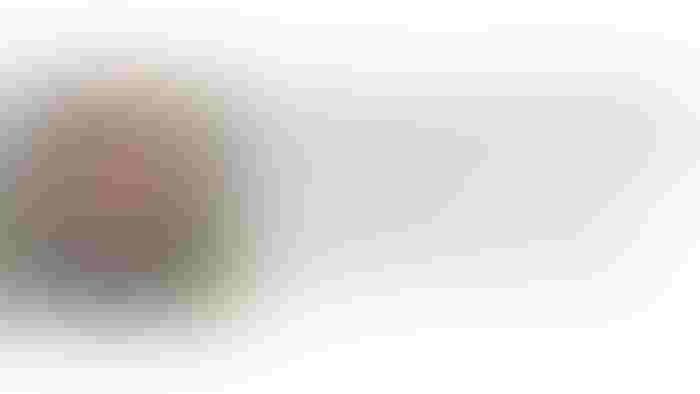 The dynamic sector of airless pumps enables brands to reduce preservatives in the formula, creating a new range of "sterile cosmetics." A container can be combined with an applicator, and various products using different applicator materials with adaptive shapes that provide a precise application can sometimes be added to airless pumps or droppers systems. Cushions are another great example of an Asian trend that arrived 10 years ago and that comprises a spongy formula applied to the face with a second sponge for easy and flawless coverage (see Figure 3) [27, 28, 29, 30].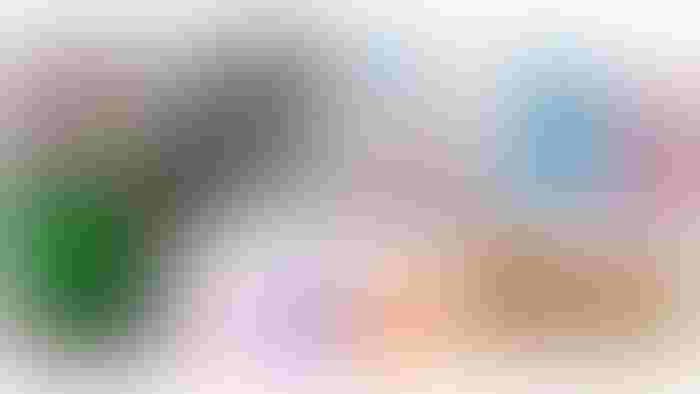 Figure 3: Various packaging and combined tools [31, 32, 33, 34].
A new digital era for cosmetics
Now, in our internet world, digital is widely integrated into everyday life. More than a trend, it can be seen as a social mutation that leads to real change in consumer behavior with a range of new possibilities. Probably only the beginning of this digital world can be understood today, as it is constantly evolving. 
Ecommerce—through blogging, video blogging or vlogs, and "click and reserve"—provides a huge increase in sales, especially when you add in the phenomenon of "research online, purchase off-line" [35, 36, 37, 38]. Offering product tutorials and explanations is also a great way to promote goods on smartphones or tablets across various social networks. Definitely, new trendsetters like the muppies (Millennials + yuppies) represent a new marketing outlet for brands to target, both the beauty native and the beauty addict. After the Millennials, the Z Generation has also integrated "digital" with the constant need of controlling their image [39, 40].
Digital can also help introduce a new process, for sensing or treating. MAPO, for example, is the first connected beauty mask introduced in 2015 that measures the skin's characteristics and performs a skin care action [41]. Another new system was introduced at the CES 2017 show that combines a patch and a digital tool that diagnoses and proposes a beauty care regimen [42].
Following this trend, new tools are appearing, such as a connected hair brush that diagnoses the health of the hair, a beauty mirror and a connected shower [43, 44]. Integrating digital to reinforce actions is also the challenge of flexible wearables, as seen with the first ultraviolet (UV) patch introduced in 2016 to help protect and prevent risks associated with excessive exposure to the sun [45, 46].
Digital also enables the manufacture of personalized cosmetics, such as 3D printing skin care and makeup products [47, 48]. 3D printing is also proposed for packaging manufacture, where suppliers can easily create packages and shapes (see Figure 4) [27, 28, 29, 30, 31, 32].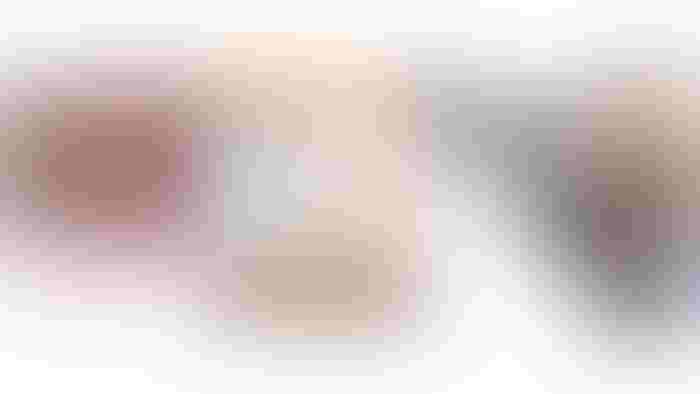 Figure 4: Digital era, from testing to manufacturing [45, 46, 47, 49, 50, 51].
Conclusion
In conclusion, the dynamic cosmetics industry offers innovative products that integrate multicultural trends. The future for Asian beauty also uses "connected" packages for dosing or application, as well as for cosmetics shopping. In a world where digital is omni-present, it is important to provide the best technology can offer for the consumer's benefit and not just to enslave them to machines. Give them pleasure and the dream of beauty with packaging that also allows them to travel with their favorite products.
References
1 - Gauthier, P., "From Asia to digital era: What is News in Beauty & Make-up Enhancement," 13thPerfume Cosmetic and Design, Paris, 16/01/17.
2 - "Market trends and indicators, a snapshot of the latest market facts, figures and trends," BW Confidential, 2015, 23, 15-16, 18.
3 - www.loreal-finance.com/en/annual-report-2016/cosmetics-market
4 - www.statista.com/topics/3137/cosmetics-industry/
5 - www.all4pack.fr/Le-salonHYPERLINK "https://www.all4pack.fr/Le-salon/Les-marches-d-application/Emballage-beaute"/Les-marches-d-application/Emballage-beaute
6 - www.cov.com/~/media/files/corporate/publications/2009/01/the-reach-of-eu-chemical-rHYPERLINK "https://www.cov.com/~/media/files/corporate/publications/2009/01/the-reach-of-eu-chemical-rules.pdf"ules.pdf
7 - http://eur-lex.europa.eu/LexUriServ/LexUriServ.do?uri=OJ:L:2009:342:0059:0209:en:PDF
8 - www.premiumbeautynews.com/fr/le-reglement-europeen-sur-les,5671
9 - http://ec.europa.eu/consumers/sectors/cosmeticHYPERLINK "http://ec.europa.eu/consumers/sectors/cosmetics/files/pdf/guide_reg_claims_en.pdf"s/files/pdf/guide_reg_claims_en.pdf and www.fda.gov/Cosmetics/default.htm
10 - "Cartographie de la beauté mondiale," Addiactive, Gattefossé, 2015, N°96, 6-7.
11 - Goldfahr, S., "Quand la géographie dicte les goûts," Cosmétique Mag, 2016, HS N°11, 36-38.
12 - "The future of Asia." "The future of market expansion services, connecting Asia and the world," 2015, 5thglobal report and expand magazine, 8-28.
13 - Nguyen, D., "Jeunes chinoises se suivent et ne se ressemblent pas," Beyond Beauty, 2016, N°46, avril, 12-14.
14 - "Corée du Sud, un marché plein de promesses," Expression cosmétique, 2016, N°38.
15 - "Pollution and the city," Addiactive Gattefossé, 2016, mars, N°98.
16 - Vaz, S., "La pollution nouveau combat de l'anti-âge," Cosmétique Mag, 2016, N°168, 40-41.
17 - Quirin, K.W., "Des huiles grasses protectrices et réparatrices pour le peau," 2016, Sept., 40-44.
18 - "Encapsulation, un large éventail de solutions," Expression Cosmétique, 2016, avril, 100-109.
19 - https://beautyandexperience.com/2016/08/19/waterless-beauty-routineless-is-more/
20 - "Transformations that make a splash," Expression Cosmétique, 2015, N°34, 50-57.
21 - Huynh, J., "Séoul, berceau de la Korean Beauty," Cosmétique Mag, 2016, N°176, 48-49.
22 - Bailly, M., "L'eau déferle dans les formules," Cosmétique Mag, 2016, N°176, 50-51.
23 - https://fashionmagazine.com/beauty/waterless-beauty-products/
24 - https://beautyandexperience.com/2016/08/19/waterless-beauty-routineless-is-more
25 - Bauer, E.J., "Pharmaceutical Packaging Handbook," Ed Informa, 2009, 585p.
26 - Observatoire de l'emballage 2016, All4 Pack, Nov. 2016, Salon de l'emballage Paris.
27 - Gauthier, P., "Spray and foam, overview of products and use," Aerosol Europe, 2013, Vol. 21, N°6, 12-17.
28 - Gauthier, P., "Airless: When less can be more," Aerosol Europe, 2014, 22, 5, 23-27.
29 - Gauthier, P., "Dispensing Technologies: Design use and security," Aerosol Europe, 2012, Vol. 20, N°4, 29-22.
30 - Gauthier, P., "Packaging as a partner for compliance," Aerosol Europe, 2016, 24, 5, 17-21.
31 - www.neopac.com/fr/innovations-neopac/innovations
32 - www.neopac.com/fr/tubes/stylo
33 - www.bomo-trendline.de/downloads/news/news_000046/Airlessio_0516.pdf
34 - www.easyfairs.com/fr/adf-pcd-paris-2018/pcd-paris-2018/pcd-awards/ 
35 - Saporta, H., "L'emballage est mort, vive l'emballage 4.0," Emballage Magazine, 2016, Nov. 46-51.
36 - "Pack of the future: Industry viewpoint," BW Confidential, 2016, N°27, 76-78.
37 - Wynne, A., "Pack of the future: What's next?" BW Confidential, 2016, N°27, 81.   
38 - Douez, S., "Social media, social trends how fragrance brands can better exploit social media," BW Confidential, N°32, 55-57.
39 - Carret, M., "La génération Z dicte ses codes," Emballages Magazine, 2016, 46, 28-29.
40 - Bonnafous, P., "La génération Z multiple et habile," Addiactive 105, 2017, Oct.-Nov.-Dec., 6-7.
41 - www.wired-beauty.com/mapo/#et-bien-plus-encore
42 - www.forbes.com/sites/karenhua/2017/01/04/the-best-beauty-products-at-ces-2017/#2f5f66e3264f
43 - Lherminier, V., "la beauté connectée rebat les cartes," Cosmétique Mag, 2017, Oct., 36-38.
44 - Ruchon, P., "Packaging connecté en pleine effervescence," Formes de Luxe, 2017, Nov., 71-79.
45 - www.digitaltrends.com/wearables/loreal-my-uv-patch-hands-on/    
46 - http://duoskin.media.mit.edu/
47 - www.lancome-usa.com/LTP-landing-page.html      
48 - www.ioma-paris.com/fr/la-personnalisation-ioma/?v=11aedd0e4327 
49 - https://augmented-reality-apps.com/resource/youcam-makeup/ 
50 - www.himirror.com/news/us_en/785  
51 - www.kerastase.fr/conseils-diagnostic/les-conseils-soin/brosse-connectee 
Author Dr. Pascale Gauthier is a pharmacist with a Ph.D. and is in charge of marketing and design courses at Auvergne University, serving on the Biopharmacy & Pharmaceutical Technology Department, UMR MEDIS, Faculty of Pharmacy Clermont-Ferrand in France. Reach her by email at [email protected].
******************************************************************************************
Packaging solutions come to Minneapolis: As part of the region's largest advanced design and manufacturing event, MinnPack 2018—and the five related shows taking place alongside it—brings 500+ suppliers, 5,000+ peers and 60+ hours of education together under one roof. Register for free today.
Sign up for the Packaging Digest News & Insights newsletter.
You May Also Like
---