Aptar dose indicator chosen for allergy treatment
Aptar dose indicator chosen for allergy treatment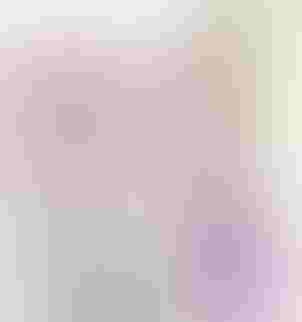 Zetonna nasal inhaler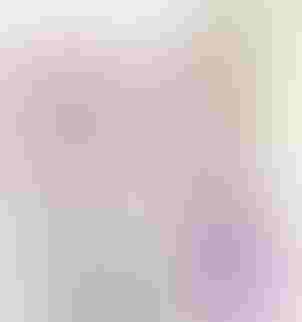 Zetonna nasal inhaler
World leader in the development and manufacturing of nasal and pulmonary drug delivery devices, Aptar Pharma worked closely with Sunovion Pharmaceuticals for over six years to develop a unique customized Dose Indicator for the delivery of ZETONNA. The innovative actuator offers an alternative to conventional spray pump-based systems.
ZETONNA (ciclesonide) Nasal Aerosol is a corticosteroid indicated for the treatment of symptoms associated with seasonal and perennial allergic rhinitis in adults and adolescents 12 years of age and older. ZETONNA Nasal Aerosol's delivery system is a non-aqueous, dry aerosol spray for once daily use, with one spray per nostril. Each canister of ZETONNA Nasal Aerosol contains enough medicine for 60 metered actuations, equivalent to one month of treatment. ZETONNA will be available in the United States beginning July 30th, ahead of the allergy season in the autumn months.
Continuous Expansion of Allergic Rhinitis Market
Allergic Rhinitis is estimated to affect approximately 60 million people in the USA, and its prevalence is increasing. Specifi cally, it is estimated that between 10% to 30% of adults and as many as 40% of children are affected by the disease. Approximately 12 million visits to US health centers each year are attributed to allergic rhinitis.
As worldwide leader in nasal spray pumps for allergic rhinitis treatments, Aptar Pharma is continually expanding its portfolio of drug delivery device solutions to the Pharmaceutical industry. This portfolio includes a full range of spray pumps, side-actuation systems, dry mist pMDIs as well as dose indicators and mechanical and electronic dose counters.
ZETONNA is a CFC-free Nasal Aerosol formulated with hydrofluoroalkane (HFA) propellant in a pressurized Metered Dose Inhaler (pMDI) which incorporates Aptar Pharma's well-known Landmark dose indicator technology. With the help of Aptar Pharma's R&D team, ZETONNA Nasal Aerosol was customized to include the convenient, built-in Landmark dose indicator actuator. Landmark counts downward and provides the patient with a visual color and numerical reference when it is time to refill the prescription before the container becomes empty.
The Landmark dose-counting mechanism operates independently from the patient's actuation force. The compact and robust design of Landmark® includes a plastic cap to protect the nose tip from dust, which is attached to the Landmark actuator to avoid it being lost. The US FDA recommends that drug manufacturers integrate a dose-counting device into new pMDI drug products. Aptar Pharma's Landmark was developed to be compliant with the functional and technical requirements defined by U.S. FDA in their guidelines for dose-counting devices for pMDI products. This patented mechanical dose indicator is easy to use and cost effective. Landmark won a FEA (European Aerosol Federation) international aerosol award in 2007.
"The collaboration between Aptar Pharma and Sunovion is a source of great satisfaction, and we are particularly proud to have developed this customized device for ZETONNA.", said Pierre Carlotti, Vice President Marketing and Communication for Aptar Pharma Prescription Division.
"The launch of ZETONNA Nasal Aerosol in the United States is an important milestone for Sunovion, and provides another treatment option for the millions of patients suffering from allergic rhinitis," commented Ted Raad, Vice President Sales & Marketing for Sunovion. "Aptar Pharma's Landmark® indicator has played an key role in the development of ZETONNA."
ZETONNA is a registered trademark of Sunovion Pharmaceuticals.
Source: Aptar Pharma
.
Sign up for the Packaging Digest News & Insights newsletter.
You May Also Like
---