Bayer updates labels on combination oral contraceptives
Bayer updates labels on combination oral contraceptives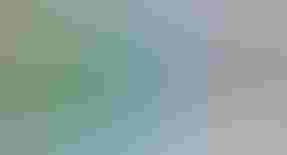 Bayer Yaz contraceptive
In agreement with the U.S. Food and Drug Administration (FDA), Bayer HealthCare Pharmaceuticals Inc. has updated the labels for its drospirenone-containing combination oral contraceptives (COCs) in the United States.

The updated labels include additional information from recently published studies evaluating the risk of venous thromboembolism (blood clots) in women taking drsp-containing COCs. Specifically, the new labels state that COCs containing drospirenone may be associated with a higher risk of venous thromboembolism (VTE) than COCs containing levonorgestrel or some other progestins.

Epidemiologic studies that compared the risk of VTE reported that the risk ranged from no increase to a three-fold increase. The labels state that before initiating use of a drospirenone-containing COC in a new COC user or a woman who is switching from a contraceptive that does not contain drsp, consider the risks and benefits of a drsp-containing COC in light of her risk of a VTE.

Women should talk to their healthcare professional about their risk for blood clots before deciding which birth control method to use. Known risk factors for VTE include smoking, obesity, and family history of VTE, in addition to other factors that contraindicate use of COCs. The risk of VTE is highest during the first year of COC use. The greatest risk of VTE is present after initially starting a COC or restarting (following a 4 week or greater Pill-free interval) the same or a different COC.
The revised labels update information that there is a risk of VTE among all COCs, but that the risk of VTE associated with pregnancy is even greater than the risk associated with any COC use, including drsp-containing COCs.

Bayer has consistently updated the FDA and other regulatory authorities around the world as new data have become available regarding drospirenone-containing COCs, and has worked with the agencies to make label updates, as appropriate.
Healthcare providers and consumers are encouraged to report negative side effects of prescription drugs to the FDA. Visit www.fda.gov/medwatch, or call 1-800-FDA-1088.
Source: Bayer HealthCare Pharmaceuticals Inc.
.
Sign up for the Packaging Digest News & Insights newsletter.
You May Also Like
---