A few states set the stage for the future of EPS at retail
A few states set the stage for the future of EPS at retail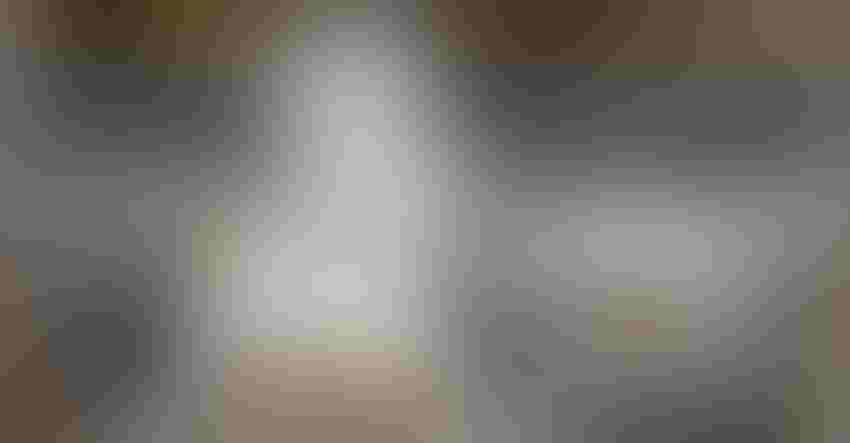 NYC and Chicago have targeted loose-fll peanuts for bans.
How can companies be prepared to make sure they're keeping up on fast-changing regulations and bans of this popular cushioning material?
While there are more than 50 expanded polystyrene (EPS) bans in effect for foodservice packaging across the United States, a growing number of areas are taking the bans a step further by extending their reach to retail products.
Bellwether state
On the West Coast, a few jurisdictions in California have passed extended bans affecting retailers over the past few years, including:  
• Capitola:Ordinance 964 amended the city's municipal code to prohibit retail vendors or special event promoters from selling, renting or otherwise providing any polystyrene foam product that's not completely encapsulated or encased within a more durable, non-EPS product. In addition to foodservice ware such as cups, plates, bowls and clamshells, the law also affects coolers, containers, ice chests, pool or beach toys, packing peanuts or other packaging materials made of EPS.
• Santa Cruz:Ordinances passed in both the city and county in 2012 amended the city's and unincorporated county's existing EPS bans on foodservice ware to include a wider scope of products, similar to Capitola. Now, all unencapsulated EPS products, including cups, bowls, plates, clamshells, cutlery, coolers, ice chests, shipping boxes, containers  or any other packing material made of EPS, are banned.
• Richmond:The City of Richmond has also extended its polystyrene ban to more than foodservice items. A recent ordinance enforceable Jan. 1, 2014, bans all retail establishments from selling, renting or otherwise providing any products such as cups, plates, bowls, clamshells, coolers, packing peanuts and other types of foodservice ware or packaging materials which are composed entirely or primarily of EPS.
• Sunnyvale: Unlike the other California jurisdictions that are broadening their bans beyond foodservice ware, Sunnyvale is simply extending its ban on foodservice ware products to retailers. Beginning on April 22, 2014, the city is taking its prohibition on EPS food containers and cutlery used to serve prepared food out of the kitchen and into the stores by prohibiting the sale of EPS foodservice ware products sold at retailers.
And this trend continues to gather steam in the state. This winter, Watsonville, Ojai and Los Altos all passed bans that extend to certain retail EPS products.
• Watsonville: The city extended its existing EPS ban to cover all plastic (not just polystyrene) foam products, such as coolers, ice chests, cups, bowls, plates, clamshells, shipping boxes, containers, packaging peanuts, pool or beach toys and other unencapsulated products. 
• Ojai: Items such as coolers, ice chests, cups, bowls, plates, clamshells, shipping boxes, containers, cutlery and other products containing polystyrene/plastic foam that is not encapsulated in a durable material are banned effective July 1, 2014.
• Los Altos: Starting July 4, 2014, plates, trays, cups, bowls, hinged or lidded containers (clamshells) and EPS coolers or ice chests which are not encapsulated in a more durable material will be banned.
And Manhattan Beach, which has an existing EPS ban in place, awaits the passage of an amendment that would expand the ban beyond foodservice ware to other products as well, including coolers and ice chests.  
Peanuts barred in top cities
On the East Coast, New York City passed a bill in December 2013 that would ban EPS foodservice containers, as well as loose fill polystyrene, more commonly known as packing peanuts, if, following a one-year delay, industry cannot prove that the material can be recycled in an "environmentally effective, economically feasible and safe" manner.
In Chicago, a similar bill was introduced in December that would ban EPS foodservice ware at food dispensing establishments, as well as prohibit manufacturers from selling polystyrene loose fill packaging in the city. If passed, the effective date would be July 2014.
Bans gathering steam…and opposition
While environmental groups support the extended bans as a way to reduce pollution of the country's streets, parks, beaches and waterways—as well as divert EPS from landfills—the bills are not going unopposed. New York City's bill has attracted opposition from a number of different groups.
Manufacturers of foam packaging, like Dart, have lobbied against the bill but dropped their opposition after the city agreed to the one-year delay. Plastics industry groups have launched efforts to sway public opinion against the bill, including a coalition website (Put A Lid On It NYC) driven by the American Chemistry Council to raise awareness of its negative impacts—including the effect on area businesses.
Concerned about the loss of jobs at some of New York's foam manufacturers, some state officials have also spoken out against the bill, including State Sen. Michael Nozzolio. And the Restaurant Action Alliance NYC, apprehensive about having to use higher-cost alternatives if the ban takes effect, urged its members to write letters to city council members, opposing the ban.

Buyers beware
As the legislative landscape changes and more and more areas of the country move to extend foodservice ware EPS bans to additional products and providers, retailers need to pay attention to the movements to ensure they're in compliance. That's because breaking the laws can result in both fines and, in some cases, suspensions of operations if the violations continue.
Brand manufacturers and retailers can make sure they're keeping up on this fast-changing area of the law by:
• Reading the language carefully to determine if your products are subject, since the requirements of each law can vary. To date, most EPS bans in the United States still only ban foodservice packaging EPS that is used for prepared food. 
• Being aware of additional requirements in the bills, such as those for recyclable, compostable or biodegradable packaging alternatives.
• Watching for trends, such as the growing number of bans of unencapsulated EPS products in California and taking steps to make sure your product conforms sooner rather than later.
Lauren Melucci is a project manager at Environmental Packaging International (EPI), a consultancy specializing in global environmental packaging and product stewardship requirements. Among the projects Melucci has led are: plastic bag and expanded polystyrene regulatory tracking, sustainable packaging strategy and metrics development, company-specific environmental packaging evaluation tools development, global packaging reference guide development and maintenance, and EPR packaging reporting in more than 30 jurisdictions in Europe, Canada and Asia. Contact her at 401-423-2225 401-423-222or [email protected].
Sign up for the Packaging Digest News & Insights newsletter.
You May Also Like
---