Produce farm makes its case for robotic packing
Produce farm makes its case for robotic packing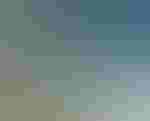 case packing
Earthbound Farm, the nation's largest grower, packer and shipper of organic produce, is known for industry-leading innovation. This year, they designed a more environmentally friendly clamshell and installed four Adept ClamPAC robotic systems from Adept Technology to case pack the new packages.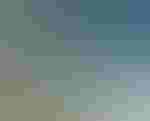 Earthbound
ClamPAC is a total robotic solution-a hygienic packaging automation cell that integrates Adept's high-speed USDA-accepted Adept Quattro robot with a motion controller, vision processor, software and touchscreen on a modular frame complete with conveyor systems to handle incoming products and empty cases and discharge filled cases.
"Labor availability, especially unskilled labor on the plant floor, is a challenge that we expect to get more difficult over time. At the case packing operation, we wanted to automate what had been a manual process to address this concern," notes Will Daniels, svp of operations and organic integrity. "We wanted to eliminate a highly repetitive manual task with high injury rates and transition our labor force toward becoming skilled technicians."
Five years ago, Earthbound had replaced manual case packing with drop-door case packers. Unfortunately, these systems were not successful, and Earthbound returned to manual case packing until another solution was found.
"We explored several suppliers offering robotic systems. Adept was the only one we found that had a product that could withstand our rigorous sanitation routine," says Joe Torquato, director of engineering. "Our new robotic packaging systems improve the consistency of our throughput, which helps position us for continued growth. The technology is gentle and accurate; it reduces product damage and enhances the presentation of our clamshells in the case. It helps improve our work environment by eliminating a highly repetitive task. The labor cost savings gives us the ability to make this change that has widespread benefits."
Adept designed ClamPAC to provide the dexterity and flexibility of manual packaging with the consistency and throughput of traditional packaging machinery. By bundling numerous building blocks such as vision, easily navigated operator interfaces and a thoughtfully designed frame into an integrated unit, ClamPAC can reduce delivery, integration and overall deployment times as well as the total cost of ownership.
"Food processors like to find a single-source supplier that handles the entire process," Torquato says. "Adept took on that accountability. They handled everything including our empty boxes. They learned all our SKUs and became very intimate with our process. They set the systems up to handle our clamshells and each case packing configuration. They integrated their systems with our plant control network so we can control the operation remotely and gather data for reporting purposes. The integration went very smoothly."
Earthbound installed its four ClamPAC systems in April 2012, when its packing plant made what had been an annual move from Yuma, AZ, to San Juan Batista, CA. Going forward, Earthbound will operate its San Juan Batista packing plant year round-a change the company pursued to give their workforce a more stable program, which makes it easier to hire high-quality personnel since twice-a-year relocations are no longer necessary.
The four Adept ClamPAC systems at Earthbound Farm case pack 5-oz clamshells filled with a variety of washed lettuces. Six- and eight-count cases are packed, with each Adept ClamPAC picking up two clamshells per cycle.
"ClamPAC tracks the box coming into the system and actually begins to fill it while it's still in motion. That's one way the system achieves its very high speeds while maintaining very gentle handling," Torquato explains.
ClamPAC features Adept's popular Quattro s650H parallel robot, which is the world's fastest USDA-accepted robot, according to its maker. The patented four-arm design offers a large work area and maximum acceleration for smooth motion and high throughput.
Each ClamPAC system comes with SoftPIC grippers or graspers that Adept custom-designs and molds specifically for each product. Made of soft silicone that conforms to the shape of the product, SoftPIC grippers provide a direct vacuum path to the product, which enables the systems to handle Earthbound Farm's clamshells gently and reliably at high speeds. For lines that accommodate product changeovers, the grippers can be easily swapped out in less than two minutes.
Redesigning clamshells
"Our robotic case packing systems consistently handle the clamshells more gently than laborers did-certainly much more gently than our old drop-door case packers. Transitioning to the Adept systems gave us the gentle handing we needed to redesign our clamshells," Torquato notes. "We used to have a shrink band on the clamshell, which we wanted to eliminate to take PVC out of the environment. Our new patented clamshells feature a lid that's sonically welded to the tub. The Adept system is gentle enough to lift the clamshell by its lid and not break the easy-open perforation."
The ClamPAC systems nest the flanges of the clamshells during case packing. "This keeps the clamshells in a better position so they are less prone to damage during transportation. It also allows us to put the same number of clamshells into a smaller box, which reduces packaging materials," Torquato says.
Earthbound Farm runs two productions shifts and a sanitation shift each day, six or seven days a week. Their sanitation routine is rigorous-they have elected to operate under the same high sanitation standards as dairy, meat and poultry processing plants. "Adept's robotic packaging systems are designed with sanitation in mind, which supports an efficient sanitation process and leads to a clean, safe product," Daniels says.
"The Adept ClamPAC systems have been very successful. Uptime is a key metric. Adept guaranteed 99.99 percent uptime and we're seeing better than that. We wanted an integrated, turnkey system that would be easy to start up. We wanted the systems to be easy for our technicians to operate. And we wanted to achieve significant speeds," Torquato says. "The Adept systems have delivered."
In addition to the four ClamPAC systems currently installed on the 5 oz clamshell lines, Earthbound has purchased four more ClamPAC systems, which will be installed on lines packing 1 lb 11 oz clamshells.
"At Earthbound Farm, we believe we are stewards of the environment and food safety. Adept fit into those goals while simultaneously helping us manage our operating costs," Torquato concludes.
Adept Technology Inc., 925-245-3400.
www.adept.com
Sign up for the Packaging Digest News & Insights newsletter.
You May Also Like
---