Bioplastic Improves Pasta Packaging's Sustainable Footprint
Bioplastic Improves Pasta Packaging's Sustainable Footprint
PET trays of fresh pasta switch to a corn starch-based biopolymer barrier layer that replaces nearly 25% of the traditional plastic.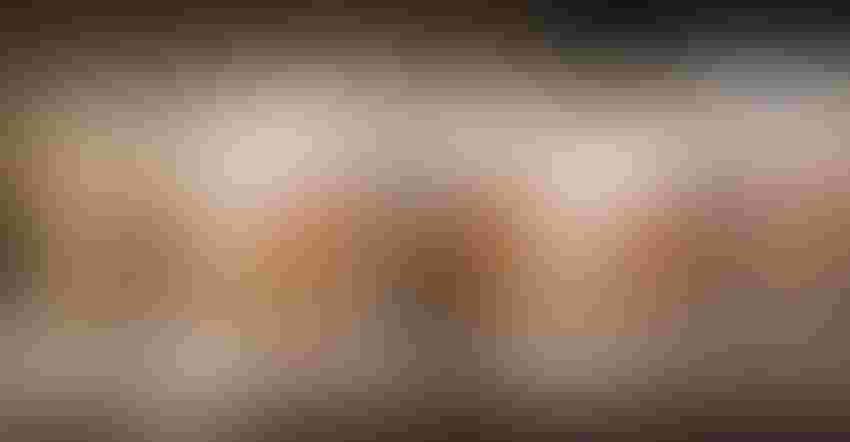 The anti-plastics movement has motivated some brands to make radical changes from polymer-based packaging to alternatives such as paper or aluminum.
But not all. Cucina Fresca Gourmet Foods, a producer and packager of natural, prepared pastas and sauces, found a middle ground where it could retain all the benefits of clear plastic trays while responding to customers' desire for improved packaging sustainability.
The brand switched to Sealed Air's Cryovac Plant-Based Rollstock (PBR) rollstock for thermoformed trays in the fourth quarter of 2020. The forming web is a three-layer construction of a high-barrier renewable Plantic bioplastic layer made from cornstarch, PET, and a thin polyethylene-based sealant layer, according to Monty Kayes, Sealed Air's director of new business development. Agricultural crops like corn are renewable materials added to plastics that help reduce dependence on petroleum-based resources while reducing the carbon footprint of packaging. Although the majority of the rollstock material remains standard PET for safety, durability, and thermoforming properties, the biopolymer barrier layer eliminates up to 24% of traditional plastic.
All 10 of Cucina Fresca Gourmet Foods' fresh pasta products will be in the Plantic-enhanced plastic tray packaging.
It's a progressive move for the company, which came from humble beginnings as a vendor in Seattle's famous Pike Place Market more than 30 years ago. Inspired by fresh, high quality ingredients like vine-ripened tomatoes, premium cheeses, and garden-picked basil, the company's line of prepared foods has grown to more than 130 products that are available in more than 1,500 grocery stores, specialty shops, and foodservice channels nationwide.
Voice of the consumer led to change.
The company has been owned and operated since 2005 by executive chef Brad Glaberson, whose mission is to create great-tasting products while maintaining a sustainable philosophy — a position that further endears the brand to a wide range of consumers.
His maxim that "if we don't do it at home, we don't do it at work," means company initiatives include everything from composting food waste to choosing more sustainable packaging materials. Customers have come to appreciate this approach, so when the brand started expanding a retail line of handcrafted pastas and sauces, some took exception to the packaging.
"We received emails from some customers with concerns that our packaging was plastic," says company President Patrick Clingman. "We knew we needed plastic for modified atmosphere packaging (MAP) to keep the products fresh, but we also wanted to address those concerns. We'd been talking to Sealed Air about plant-based rollstock, though we weren't sure it was right for us. Once we understood how it took regular plastic out of the equation, it was a no-brainer…and now we're excited to share this change with our customers."
One way the brand is doing that is by redesigning the product labels to call attention to the plant-based rollstock. Cucina Fresca is also developing content on their website to help educate their customers on the benefits of using renewable resources in plastic packaging.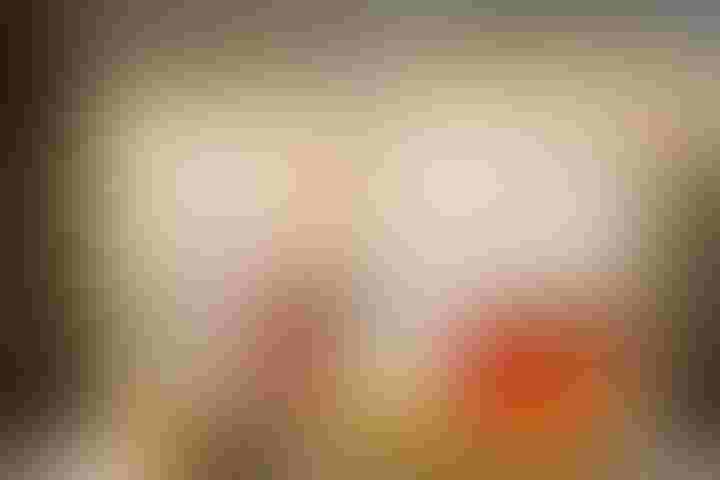 Packaging LCA, market traction, downgauging, and what's next.
The thermoformable rollstock, which is available in thicknesses from 14 to 24 mil, is sustainably confirmed by data-backed metrics. 
"Life Cycle Assessments (LCAs) show significant impacts from replacing fossil-based materials with renewable materials," Kayes explains. "In addition to the benefits of replacing fossil fuel-based materials with renewable materials, there are secondary LCA impacts that can be obtained by using recycled content and having a recyclable end-of-life product. Because North America does not have access to recycling centers that process thermoformed food packaging, we can't claim recyclability. Our Plantic based solutions have proven they can be recycled in conventional PET streams, but the collection infrastructure is lacking. Once the infrastructure is available, the LCA improvement for greenhouse gas (GHG) reduction will be even more significant versus non-recyclable options."
Sealed Air reports more than 15 customers in North America have converted to the material, which has been run on 30+ thermoform machines in "well over 100 trials," Kayes discloses. "We've created a sample inventory for qualifications and have conducted more than 150 tests with various customers, in a wide range of applications, and under many different conditions."
These comprise commercial customers in pasta, seafood, poultry, and protein meats including seafood. Sealed Air also reports significant activity in other food markets such as snacks, dairy, pet foods, and convenience meals.
A drop-in solution.
Notably, the plant-based rollstock is a drop-in replacement for conventional web-forming materials.
"We've found that none or very minimal adjustments are required to existing equipment," says Kayes. "In some applications this material offers an opportunity to reduce gauge with equivalent rigidity attributes. The key is reduction of fossil fuel-based plastics with a renewable material, all without sacrificing shelf life or performance. This is just the beginning, we have plans to expand our footprint and our technology."
One of those is to move beyond the Plant-Based Rollstock (PBR) that's available in a semirigid format to developing companion web solutions. Product launches planned later in 2021 include polyethylene-based rollstock with traditional barrier layers.   
"There is a lot of excitement around this new product with many successes under our belt," Kayes summarizes. "We will continue to grow this technology from what it is today to an expanded portfolio of products in the future. There is a lot of ongoing activity with a true commitment to sustainability to leave our world better than we found it."
Which fits perfectly with Cucina Fresca Gourmet Foods' own philosophy.
"To us, it's pretty simple," says Glaberson. "We want to leave this world a better place, not just for us, but for our kids, our customers, and our customers' kids. We want to make sure the plastic we use leaves the least environmental impact, and that's what we've got with Cryovac's Plantic packaging."
Sign up for the Packaging Digest News & Insights newsletter.
You May Also Like
---