Press checks: The truth about 'printing by the numbers'
Press checks: The truth about 'printing by the numbers'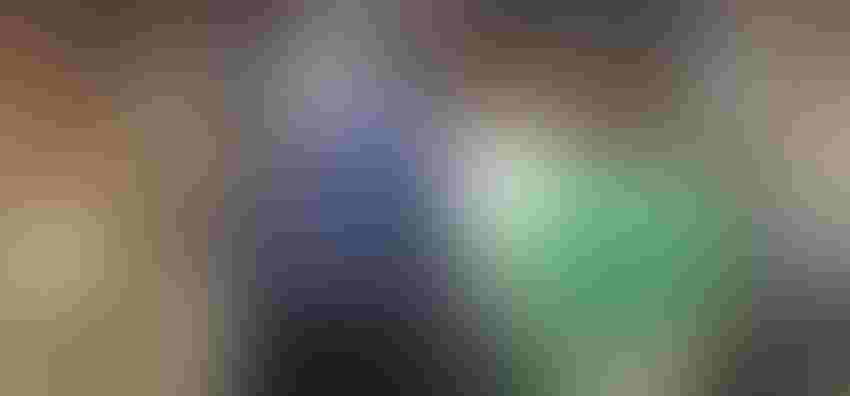 Press check on a packaging project
When a print rep tells you they print "by the numbers" and you won't need to press check the job…beware. It's not true, and I'll tell you why.
The numbers are the readings from the press—a calibration tool that exists for managing color balance and ink density levels across the press sheet for optimum appearance. It is true that a press check should only start once the press is running at standard or in a place where it's believed it closely matches the approved proof. This establishes the baseline number set for that project. From there, it's the production manager's job to review that sheet, compare to the proof and evaluate.
It's true that the numbers are a critical tool for getting the sheet balanced and having a reliable target for running subsequent forms or press runs efficiently. It is also true that reviewing color is subjective. Everyone sees color differently and the client's preference should always supersede the standard numbers. The production manager's evaluation on press, however, goes beyond the technical numbers and incorporates the design intent. For a truly successful outcome, there are decisions to be made in the opinion arena (such as when images inline are affecting each other and a compromise needs to be made).
Color approval is only one aspect of a press check. Other phases include, but are not limited to, ensuring the files translated correctly; the sheet matches the printer's proof; content is completely and accurately represented; all elements are printing clearly; the piece is folded correctly; and the printer is running the correct paper stock. These truths are real for whichever kind of printing you are doing; offset, flexo, digital or silkscreen.
I recently attended a press check for a packaging project at a well-respected flexo printer with which I had not worked before. The plant was impressive and decked out with large format, state-of-the-art equipment. When giving me a tour, the rep enthusiastically assured me that its high-quality equipment was matched by its high standards and dedication to running to the numbers. In fact, it was stated that a very large national client no longer press checks any of their work—new designs included—because "we run to the numbers and the jobs are always perfect." Although I took exception to that statement I didn't argue as I figured I'd let them prove it.
When it came time to review our first sheet of a carton printing job, the numbers were perfectly dialed, but the sheet did not match the proof. There was another problem as well, an element in the design was not right. It was a drop shadow—notoriously troublesome to reproduce in flexo—which we had discussed in the proofing phase and I had been assured by the printer that they could match the proof. It turned out that they couldn't match it after all. They had to pull the plates and fix it for an acceptable result.
Another truth is that design is emotive and no matter its manifestation, its purpose is to create an emotional connection with the audience. This reality makes it critical that the execution of the design is realized as the designer intended. Successful press checks must always go beyond the numbers to ensure this outcome.
Over the 26 years of my print management career, the easiest press checks are ones with printers who are diligent about using the numbers. However, even in that instance, I have never experienced a perfect press check on the first form with a new printer. I have achieved a perfect "no-tweak" press run when I've worked with someone previously, and when our eye for color was compatible and we had the opportunity to get into a "groove" over the course of the project.
Printers that are diligent about the numbers are typically very successful, especially on subsequent runs of an approved piece with no press check. With that said, I don't believe running to the numbers will ever replace qualified human oversight.
Judy Dixon, vp of production at global branding and design firm Hornall Anderson, is an ambassador, bridge  builder, consultant or whatever you want to call it. She actively collaborates with her client's production team to find out what their systems and processes are so Hornall Anderson can push the envelope creatively and release flawless design--on schedule. With more than 20 years in print and production management, she has been in the business long enough to have worked with ink on almost every printable substrate. Since joining Hornall Anderson, Dixon consistently sets the standard with clients such as Frito-Lay, Pedigree, T-Mobile, Microsoft, Tommy Bahama, Weyerhauser, Publix, Citation Shares, and The Starbucks Co.

Sign up for the Packaging Digest News & Insights newsletter.
You May Also Like
---