AI Won't Take Over Engineering Jobs—It Will Improve Them
AI Won't Take Over Engineering Jobs—It Will Improve Them
Engineers may be skeptical about AI and worry it could take their jobs, but AI may instead prove to be a valuable assistant.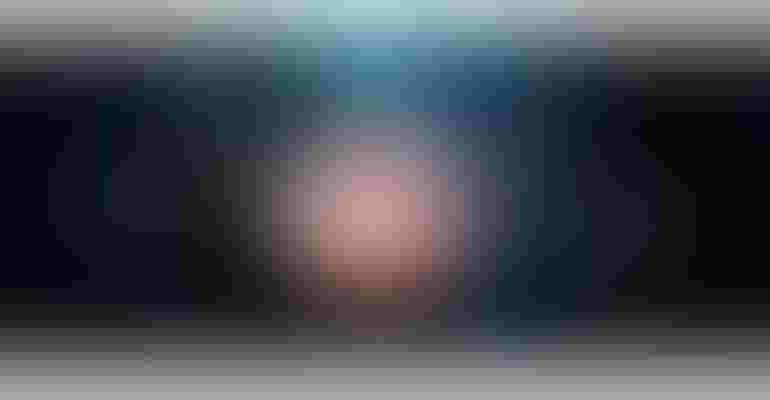 Shutthiphong Chandaeng/iStock/Getty Images Plus via Getty Images
The discourse around artificial intelligence (AI) in the engineering community has been largely polarized: some are gearing up for a dystopia straight out of a Hollywood movie, in which AI automates traditional engineering roles out of existence, while others envision a revolution, where no one is forced to perform menial tasks ever again.
But rather than getting swept up in the chatter around what AI could be, engineering companies should take AI for what it is today—a powerful personal assistant, not a replacement for their subject matter expertise.
The benefits of embracing generative AI tools are numerous: When deployed wisely, they have the power to streamline rote processes, increase efficiencies, and remove the repetitive tasks that often stymie quick development of client deliverables and other projects. Still, many engineers are skeptical of their capabilities—and some don't know how to use them at all.
Here are the challenges engineering companies will face as they incorporate AI tools across their organizations—and how engineers can leverage these tools to streamline their workflows and bolster efficiency.
Key Obstacles to the Adoption of AI in Engineering
Before engineering companies pivot toward generative AI tools, they should first tread carefully. Companies must be prepared to disclose any use of generative AI tools to clients and customers, manually review all artifacts created by the technology, and restrict its use to areas preapproved by subject matter experts and engineering leadership. Manual code reviews should also be mandatory for all code developed using generative AI.
Next, companies will need to understand the hurdles they face in implementation — and whether adopting this new technology is a good fit for their organization. Those include:
Regulatory Oversight in Key Industries
Engineers often work within tightly regulated sectors, such as aerospace and defense and medical device manufacturing, which call for a higher level of verification and accuracy. To hedge against the possibility of an AI hallucination (a phenomenon in which a generative AI system confidently confabulates a faulty conclusion), engineering experts are often required to validate AI-based work several times over.
Because the tolerance for error is so slim in some industries—life sciences, automotive, and transportation, for example—engineering leaders have held off on adoption. Tech companies, on the other hand, have embraced AI with open arms.
Political and Legal Uncertainty
The regulatory outlook on generative AI remains hazy, leaving some companies to take a wait-and-see approach toward adoption. Intellectual property ownership of AI-generated output is still being hotly contested in courts across the nation. While the European Union is drafting what would be the world's first comprehensive AI law, U.S. regulators have yet to weigh in on AI in general—though that may change quickly. The FTC recently opened an investigation into OpenAI's ChatGPT, and federal lawmakers have held several hearings with industry leaders. Some major corporations have even gone so far as to ban the use of ChatGPT over privacy concerns regarding confidential company data.
An Evolving Learning Curve
More than 85% of employees in one recent survey believe they need training to incorporate AI tools into their jobs—and engineers are no exception. To elicit the answers they want from large language model-based AI, some workers have resorted to trial and error; several companies across a range of industries have said that the technology is moving too fast for them to provide training resources for every role.
How the Engineering Field Can Leverage AI 
If engineering companies decide to plunge headfirst into AI implementation, they'll have to do more than send a generative AI tool to every employee. Here are several key applications of generative AI that engineers could benefit the most from:
Use AI-powered language models. Writing can be a challenge for some engineers. When paired with careful revision, generative AI tools can help them draft test reports based on accumulated data. By using them, engineers will be able to spend less time reporting on results, freeing them up to pursue innovative projects and solve multifaceted challenges.

Speed up robotic process automation. The automation of low-level, repetitive tasks—often in testing or verification—is nothing new. But generative AI has the ability to accelerate these processes by creating test scripts from test plans, improving test coverage (by taking into consideration a wider range of criteria in a shorter period of time), and translating test cases into code. These efficiencies can reduce time-to-market and in turn improve customer satisfaction.

Solve simple problems for common software modules and algorithms. Generative AI can be used to create code segments and snippets, which can help software engineers solve simple algorithms. In fact, many generative-AI tools can code in Python and other common programming languages. This can save an engineering team time and effort, enabling them up to focus on larger, more-complex engineering tasks.

Develop an in-house AI platform. Many technology companies, such as Microsoft, have already begun to incorporate generative AI into their own software platforms. The natural language processing functionality of one of these tools could enhance communication across customer relationship management (CRM) applications and other customer service tools, for example.
The Future of AI in the Engineering Profession Is Bright
Engineers in less-regulated businesses stand to gain a lot by integrating AI tools into their workflows—whether it be improvements in efficiency or increased agility. Still, those within regulated industries should wait for a recommendation from one of their companies before deploying AI tools.
In the near-term, generative AI has yet to impact industry staffing and is unlikely to take human engineers out of the equation anytime soon. In fact, it could make engineers' jobs—and lives—a lot easier.
Sign up for the Packaging Digest News & Insights newsletter.
You May Also Like
---