'Really cool' inspection of organic foods
'Really cool' inspection of organic foods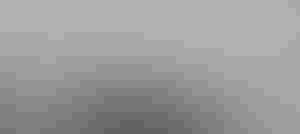 pdx0910reallycool3
The Really Cool Food Co., LLC, an organic prepared foods manufacturer, tries to set its products apart by focusing on exceptional quality. The company's chefs develop and prepare great tasting, convenient and healthy meals, entrees, salads and side dishes with artisan care in its USDA-certified organic commissaries. In December 2008, the Really Cool Food Co. opened a state-of-the-art production and distribution center in Cambridge City, IN. Between its two facilities (the other plant is in New York State), it is capable of producing and packaging more than 30 million lb of prepared food each year.
As a measure of its quality-consciousness, the company recently installed AdvanChek x-ray inspection systems from Mettler-Toledo Safeline at its production facility in Cambridge City.
Safety above everything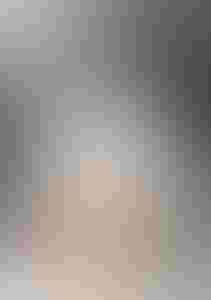 Really Cool Foods' tray packs of organic entrees, salads and side dishes convey to one of two
x-ray units which can
detect many types of contaminants.
When planning the equipment for the new Cambridge City facility, the Really Cool Food Co. contacted Mettler-Toledo Safeline's sales representative to discuss installing metal detectors for its tray-packing lines. "Food safety is priority No. 1 for us," says Grant Lorsung, co-president and COO. "We wanted the best inspection equipment possible and we got it, thanks to Pete Haggard at Action Services. Pete showed us the benefits and value of using x-ray to check for objects with different densities versus using a metal detector that checks only for metal. The x-ray systems increase our ability to find a wide variety of foreign material, which helps us ensure the highest level of food safety."
The company says its $30-million, 79,000-sq-ft facility in Cambridge City operates three processing lines for cooked proteins, which feed into two packaging lines. The two lines handle a variety of meal combinations, producing more than 120 products that are packed in PP trays ranging in size from 12-oz, single-serve home meal-replacement containers to 5-lb deli and foodservice packaging. To achieve maximum food safety and shelf life, the company uses proprietary technology to seal the trays.
Says Lorsung: "When we were deciding on x-ray inspection, we chose to spend a little more and detect a wider range of foreign materials. The systems detect metal as well as bone, wood, glass, stones, plastic and a variety of other objects. Given our focus on quality, Mettler-Toledo Safeline was the No. 1 choice for x-ray, hands down."
The AdvanChek x-ray system uses a vertical, single beam and an electronically controlled, low-powered x-ray generator and proprietary data-and image-analysis software to identify objects that are of different densities than the product it's inspecting. Along with detecting foreign objects, the x-ray unit seeks product voids and can even verify that a product's composition conforms to the company's specifications."We found a few things that the x-ray systems have picked out that we couldn't believe—they were tiny objects," says Lorsung. "The system can find smaller pieces of metal than can most other metal detectors and has fewer sensitivity issues with water and vibration. The false reject rate is close to two percent, which is terrific. And it doesn't waste time."
Optimum sensitivity
The company's two AdvanChek x-ray systems feature a color touchscreen control panel and a 300-mm-wide inspection area that can handle the Really Cool Food Co.'s full range of products being packaged on those two lines, from the home-meal replacements to the foodservice products. To facilitate changeovers, the systems are preprogrammed with product-specific settings so that the operator simply enters a UPC code into the touchscreen control panel and "accept/reject" criteria for the specific product that's defined.
An auto-learn capability automatically analyzes product variations to continuously achieve optimum sensitivity throughout a production run, making frequent calibration unnecessary.
Lorsung says that the x-ray systems take only about two min to change over. "They're the easiest thing in the plant to change over," he says. "What pleases us most about these systems, other than their detection capabilities, is their ease of operation. Our quality assurance manager and operators are all very happy with the Safeline x-ray systems."
During production shifts, the production room is kept at 37 to 40 deg F. However, during a sanitation shift, hot water and high-pressure washdowns can cause the temperature to soar and also create a lot of steam in the area. But the inspection systems operate reliably, handling the temperature extremes without any compromise to the electronics during washdowns, thanks to their IP65-rated control panels.
Productivity is another important measure at the Really Cool Food Co., adds Lorsung. "With the Safeline systems, we haven't spent even five minutes on maintenance in the six months we've had them in operation. Their reliability saves time, saves headaches and guarantees that our food is safe."
Checkweighers, too
The company also selected Beltweigh XE checkweighers from Mettler-Toledo Hi-Speed for its new packaging lines. Installed on each line, the Beltweigh checkweigher inspects for underfills and overfills before the AdvanChek system inspects for foreign objects. Both inspection systems provide real-time analysis, detection and rejection to automatically remove out-of-tolerance products from the production lines.
"The checkweighers track and record the weight of every package," Lorsung says. "They also ensure the correct weight of every product, which is another way for us to assure that we're constantly providing customers with the highest product quality. We are laser-focused on food safety," he concludes, "and this facility is the realization of careful planning and a lot of hard work."
Sign up for the Packaging Digest News & Insights newsletter.
You May Also Like
---