AS/RS technology delivers the ultimate in warehouse automation
AS/RS technology delivers the ultimate in warehouse automation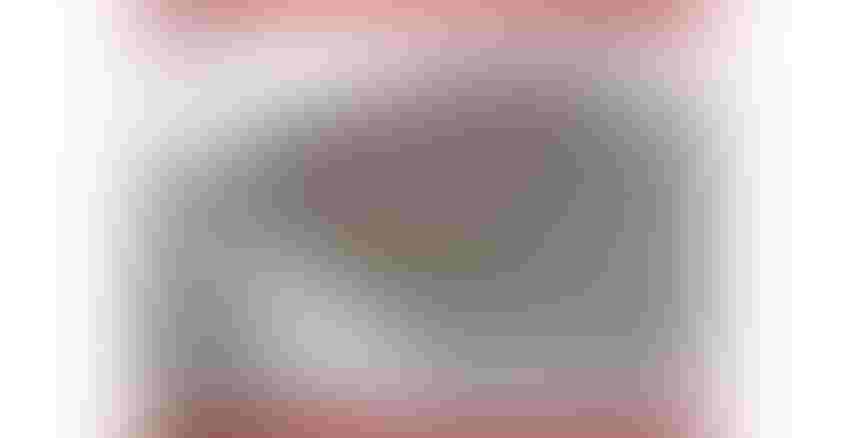 The Sazerac Co., one of the largest family-owned distilling companies in the U.S., is set to be the first U.S. spirits supplier to install multiple Automated Storage & Retrieval Systems (AS/RSs) and Savanna.NET Warehouse Management Systems (WMS) software provided by Westfalia Technologies in two of its Kentucky distilleries: Buffalo Trace Distillery in Frankfort and The Glenmore Distillery in Owensboro.
This innovative technology eliminates moving parts in the rack structure and allows greater throughput with less machinery, resulting in lower energy consumption and system maintenance costs. When paired with Westfalia's Savanna.NET WMS, the system delivers the ultimate in warehouse automation with complete material flow control, order management, reporting, logging and more.
Packaging Digest caught up with Jeff Conder, vp manufacturing at Sazerac, to discuss the recent state-of-the-art investment in its distribution centers.
How has Westfalia created an AS/RS solution tailored to Sazerac's specific needs? 
Conder: Westfalia's approach to providing Sazerac a solution was an important attribute that separated them from the other solution vendors we were evaluating. Westfalia didn't immediately jump to a specific design or solution and try to make a sale. They spent a considerable amount of time examining our current business, not only from a warehousing perspective, but by looking at our entire manufacturing process.  As a result of the analysis, they were able to pinpoint key details that would greatly improve warehousing, and allow for improvements in other areas of manufacturing by utilizing a new automated warehouse. A key design factor that Westfalia presented was the re-purposing of existing warehousing to help alleviate other areas of manufacturing being limited by space constraints. Once all factors being impacted were known, then the solution design began. During the design process, simulation software played a key role in determining system throughput and allowed for the best use of automation to be determined.  The final design gives Sazerac the needed storage capacity, the desired operational impact to the manufacturing process, and the best value for the company long term.
Sazerac is the first U.S. Spirits Supplier to use AS/RS Technology. What brought about this specific timing to make improvements to the distilleries?
Conder: Sazerac looked at the possibility of an automated warehouse utilizing AS/RS technology four years ago, but the timing wasn't right. Sazerac had just purchased three new plants and the overall operational foundation was still being developed. Now, with the solid foundation in place and company growth moving forward, the business case for utilizing AS/RS technology makes absolute sense. In today's spirits market, servicing the customer and being able to quickly adapt to business needs is critical and the Westfalia solution allows us to deliver on both. The added benefit of AS/RS efficiency keeps us competitive in delivering value to the customer as well.
What other types of equipment will be purchased in the future? Are there any other additional improvements on the horizon for these two distilleries or any other locations?
Conder: Both warehousing solutions come with built in expansion capabilities. With AS/RS technology and the ease of expansion, when business needs dictate in the future, both systems can be easily expanded.  As a result of having AS/RS technology, it will drive expansion in other areas of manufacturing for Sazerac.
Sazerac Co. has recently invested $71 million in its three facilities. What types of improvements will be made to bottling if any?
Conder: Bottling improvements are built in to the company strategic plan, along with the warehouse expansions.  Being free of warehouse space constraints, it allows for bottling to expand to its full potential at each location.  New equipment along with improvements in existing systems is part of the plan to grow bottling capacity.  Expansion will take place not only in bottling, but all supporting departments as well.
How will Westfalia's patented Satellite technology be used to store pallets?
Conder: The Satellite technology is an important factor to the solution design. Having a growing and dynamic business, we wanted a solution that was flexible and could change as business needs change.  With having a large number of SKU's and needing to meet customer demands, a conventional two deep AS/RS system would have involved more cranes and a larger system. With Westfalia's Satellite technology, we were able to keep the number of cranes down which reduced the overall size and cost of the system. For pallet storage, we'll be storing pallets ranging from two deep up to eight deep, depending on the SKU and business need. Having configurable storage was a key selling point.
What are the expectations on warehouse efficiency after implementation?
Conder: Numerous warehousing improvements will occur due to the AS/RS technology. As with any automation, significant gains are expected with efficiency, especially compared to our current conventional warehouse. Efficiency gains will drive better throughput compared to current, which will allow for more cases per hour to be shipped. Since equipment and automation will be handling the inventory the majority of the time, accuracy of inventory will be more controllable and greatly improved. Equipment handling the product will also reduce warehouse breakage and improve the overall quality of the product to the customer. Since racking will be utilized, higher density of storage is more cost effective and also creates a safer working environment. Having automation and a more contained system will also greatly impact our physical inventory time and reduce that cost significantly. AS/RS technology will also allow for lower operating energy cost compared to conventional warehousing.
Sign up for the Packaging Digest News & Insights newsletter.
You May Also Like
---