Automated nail-polish filling: Beauty at 60 bottles/hour
Automated nail-polish filling: Beauty at 60 bottles/hour

From its beginning, Art of Beauty, Inc., Cleveland, has embraced science as a way to bring innovative, natural nailcare and cosmetic products to professional salons and spas internationally. The company was formed in 1986 by husband-and-wife team Michael and Zoya Reyzis, who employed their respective knowledge of advanced chemistry and cosmetology to grow from a small nail salon in Cleveland into a developer and marketer of toxic-free solutions for the nails, skin and lips.
According to Art of Beauty president Michael Reyzis, the company's first product, a nail-coating preparation treatment called Zoom Dry, created "a totally new segment in the category of fast-drying products." From there, the company grew its offerings to include the Zoya(R) line of professional nail lacquers, Zoya Hot Lips glossy lip balms, Qtica(TM) hand, body and lip treatments, Qtica(R) Smart Spa manicure and pedicure products, and the nocti(R) nail-color collection.
Over the years, as Art of Beauty's product selection grew, so too did its need for more facility space and for increased productivity and flexibility in its packaging plant. Seven years ago, the company moved from a 12,000-sq-ft facility to its present, 20,000-sq-ft location, which is now in the process of being expanded even further.
To watch a video of ART OF BEAUTY'S automated filling line, go to www.packagingdigest.com/ info/turbofil
For the packaging of many of its nail products, Art of Beauty has likewise seized upon technology to evolve from an almost completely manual system to a fully automated nail-polish filling line from TurboFil Packaging Machines, LLC (www.turbofil.com). "Automation has been the answer to increasing our output without increasing the number of employees," Reyzis told PD during a recent plant tour. "Automation is easy to control as far as production, and it's much more efficient and profitable from the standpoint of allowing us to offer product at a competitive price in the marketplace."
It was in 1997 that Art of Beauty first recognized the need to move to automated systems for the filling of its nailcare products, including nail lacquers and polishes and nail-polish base products. These products were being filled manually in containers measuring 1/4, 1/2 and 1 oz in a range of shapes, including oval, rectangular, square and tapered in different angles. Assembly, filling and capping of the containers at that time required up to eight operators whose only automated tools were a bench-top filler and a hand-held cap torquer.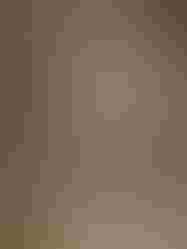 An automatic bottle feeder was specifically engineered to handle Art of Beauty's range of package styles. It features eight trays that-once loaded with bottles-operate elevator-style to deliver bottles to the line's infeed conveyor, as needed.
From the beginning, the challenge was to find packaging equipment versatile enough to handle Art of Beauty's array of bottle shapes and sizes and short production runs, but simple enough to change over and maintain that it did not require in-house engineering expertise, relates Reyzis. "We experienced a drastic increase in the number of items we had to package, but at the same time, we did not grow to the point where we could bring in engineering or technical staff to support this piece of machinery," he says. Several attempts were made to automate the line with different equipment vendors, but the results were unsuccessful.
In 2004, Art of Beauty began working with TurboFil, which approached the manufacturer's flexibility and ease-of-use requirements by bringing the company "up to speed" gradually, automating the line in stages as production volumes increased. "It gave us an opportunity to grow and slowly add those components to the line that make it almost automatic so we can reduce the number of operators on the line," Reyzis says. The process began with the installation of a monobloc filler and assembly system and culminated last year with the addition of an automatic bottle feeder, a bottom labeler and an automatic capping system.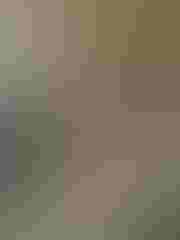 The first machine to be installed on the line, the filling and assembly monobloc, adds ball bearings to the bottles, fills product through piston or vacuum filling, or a combination of both technologies, and places the brush.
Recalls Eli Uriel, general manager of TurboFil, "We built this line in stages for Art of Beauty. The company initially purchased the filling monobloc to move away from manual filling. They then requested a fully automated system to be able to further reduce operating costs while simultaneously increase production volumes."
The first machine to be installed on the line, the filling and assembly monobloc, is based on a standard machine from TurboFil, the NPF-50, which was customized for Art of Beauty's flexibility requirements. The machine is engineered to handle the company's range of bottle sizes and shapes, and can fill product using piston- or vacuum-filling technology, or a combination of the two, depending upon the item's viscosity. Before filling, the system places two metal ball bearings into each bottle. These ball bearings are later "activated" by the consumer when the bottle is shaken to agitate the nail polish after a period of nonuse, so that it flows freely.
After filling, the monobloc system drops a brush with a screw cap into the bottle. Art of Beauty's packaging is unique in that it uses two types of brush/cap options. With the first, a brush with a screw cap is added to the bottle, which then receives a second, tamp-on cap in a separate operation on the line. The second option comprises a screw-on cap. The monobloc accommodates the former, placing the brush and tightening its cap.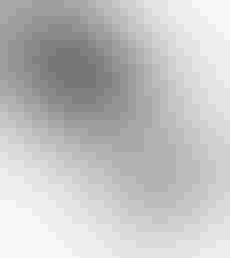 The monobloc was designed to facilitate fast changeovers, with minimal changeparts required to ready the machine for a new bottle shape or size. "Changeover involves changing the starwheels to accommodate the different profile of containers," explains Reyzis. "If we also have to change the type of brush and the style of cap, that amounts to three changeovers in all, which take a maximum of forty-five minutes to an hour to complete."
Color changes are accomplished in a matter of minutes by flushing the system's pumps, notes Uriel.
A year after installing the monobloc system, TurboFil further automated Art of Beauty's nail-polish packaging line with the addition of a custom-designed, elevator-style bottle feeder, a capping system and a modified label applicator. The automatic bottle feeder was specifically engineered to handle Art of Beauty's range of package styles and features eight trays that—once loaded with bottles—operate elevator-style to deliver bottles to the line's infeed conveyor, as needed. The system has virtually eliminated one operator from the line, who was formerly needed to feed bottles to the line.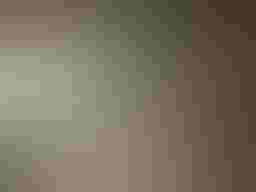 A fully automatic capping machine was custom-engineered to handle Art of Beauty's custom, tapered cap, which comes in tamp-on and screw-cap varieties.
A fully automatic capping machine positioned after the monobloc system includes a vibratory bowl feeder that sorts the caps and feeds them to a linear track, from which a pick-and-place mechanism places the caps onto the bottles. A magnetic clutch then torques the caps using CAM movement. According to TurboFil, because Art of Beauty uses a custom, tapered cap in two varieties—tamp-on and screw—the pick-and-place mechanism had to be custom-engineered.
The final system added to the line is an in-line labeler from Quadrel (www.quadrel.com) that was adapted by TurboFil to accurately place pressure-sensitive labels on the bottom of the bottles. To accomplish this function, TurboFil designed a dual-belt conveyor that exposes the bottom of the bottles to the applicator. After being labeled, the bottles are fed to an accumulator where they are gathered for manual placement into secondary packaging—an operation that Reyzis says Art of Beauty is also considering automating.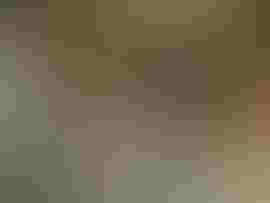 Filled, capped and labeled bottles are fed to an accumulator where they are gathered for manual placement into secondary packaging. Art of Beauty hopes to automate this end-of line function, as well.
Through the systematic automation of its nail-polish filling line, Art of Beauty can now package up to 60 1/2-oz bottles/min, which Uriel estimates is three times faster than its previous manual-filling process, with far fewer operators and increased efficiency.
Concludes Reyzis, "This has turned out to be a very economical system that has rapidly paid off for us in terms of increasing our output with fewer operators. TurboFil delivered a system that has exceeded our expectations."
More information is available:
Sign up for the Packaging Digest News & Insights newsletter.
You May Also Like
---