Bosch Rexroth Accepting Participants for Hydraulics Technical Training
Bosch Rexroth Accepting Participants for Hydraulics Technical Training
Bosch Rexroth is now accepting registrations for all courses in its popular training program designed for hydraulics systems engineers. Rexroth's Hydraulics Technical Training is targeted toward indi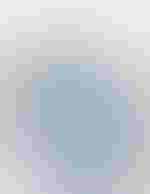 bosch Rexroth.jpg
viduals who maintain hydraulic systems, and also to those who design new systems or want to upgrade existing systems with new technology.
Registration is now open for the following courses from July through December 2012:
1. Principles of Hydraulics, for industrial and mobile hydraulic equipment maintenance personnel, is an overview of hydraulic technology.
2. Maintenance, Repair and Setup of Industrial Hydraulics Systems is a second-level industrial hydraulics training course that includes proper methods of maintenance and troubleshooting.
3. Fundamentals and Servicing of Proportional Valves is recommended for mechanical and electrical engineers, who will learn the function and operation of electro-proporational valves and their interface electronic amplifiers.
4. Design Considerations for Industrial Hydraulic Systems will show maintenance technicians and hydraulic project engineers how to select components that will produce efficient hydraulic circuits that properly control machines or processes.
5. Proportional and Servo Circuit Design includes design concepts that result in the proper application of components to achieve good control of a hydraulic axis.
6. Pumps and Controls, Open Loop covers popular variable displacement pumps and pump controls used in open loop pumping systems.
7. Electronic Controls for Hydraulic Systems includes electronic control of electro-proportional hydraulic valves used in closed process loop systems.
8. Design Considerations for Mobile Hydraulic Systems covers how to properly select hydraulic components that will produce efficient hydraulic circuits that control mobile equipment.
Each five-day course in the Hydraulics Technical Training is held at the Bethlehem Area Vocational Technical School near the Bosch Rexroth hydraulics facilities in Bethlehem, Pennsylvania.
For a compete listing of available courses and dates, download the training brochure at www.boschrexroth-us.com/training.
Sign up for the Packaging Digest News & Insights newsletter.
You May Also Like
---