Bosch Rexroth wins the 2013 HERMES AWARD
Bosch Rexroth wins the 2013 HERMES AWARD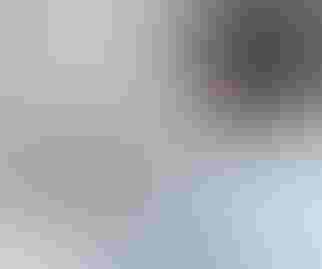 A - Bosch Rexroth- rrr.jpg
This year's prestigious international HERMES AWARD has been won by Bosch Rexroth. "This year's HERMES AWARD has been won by Bosch Rexroth, an internationally successful manufacturer of high-tech products. For many years the company has exhibited at HANNOVER MESSE in order to present its dynamic innovation processes to deci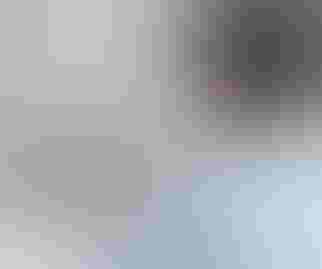 A - Bosch Rexroth- rrr.jpg
sion-makers. The award-winning solution makes a major contribution to 'Integrated Industry' and will accelerate the trend towards networked industrial production," explains Dr. Jochen Köckler, Member of the Managing Board at Deutsche Messe AG. 

Presented annually at HANNOVER MESSE, the award singles out outstanding innovations pioneered by individual companies. Bosch Rexroth received the HERMES AWARD for its Open Core Engineering project, which unites the previously separate worlds of programmable logic controllers (PLC) and information technology (IT). Bosch Rexroth has created a seamless solution based on open standards, software tools, function packages and the Open Core Interface. Traditional PLC-based engineering can now be combined with the enhanced capabilities of high-level programming languages. In addition, innovative functions can be run as native applications on external devices such as smartphones. Via these native apps it is possible to read data as well as to write data directly to the controllers. This gives OEMs an opportunity to differentiate themselves from their competitors by creating customized software functions without the direct support of the respective controller manufacturers. 

Open Core Engineering brings the requirements from previously separated engineering worlds together in one integrated solution. At its center are software tools and function toolkits that build entirely on open standards and technologies. The new Open Core Interface enhances the software engineering - which until now has been focused on PLC automation - enabling it to work with applications based on high-level languages.
With numerous function libraries which are adapted to different development environments it is now possible to have functions directly access the control core. This allows OEMs to realize customized software functions in-house and to integrate IT technologies based on high-level languages into their automation solutions. Specific examples are the integration of simulation tools or the use of smart devices with native apps. Moreover, the Open Core Interface makes it possible to integrate production machine functions and data out of IT-based applications such as management execution systems.
Access all the way to the core with various devices and programming languages
With the Open Core Interface, OEMs are free to choose their platform - PC, controller or smart device - and the required programming language: From C/C++, C# (.NET), Visual Basic, VBA (Office), LabView G, Objective-C and Java to all programming applications that support the integration of Microsoft COM libraries. They can even realize customized control functions for real-time applications independently of the control program.
This means that the engineers can use high-level languages to write their own software functions which then run as low-level real-time application directly on the control, or in non-real-time on external devices such as PCs or smart devices. Now machinery manufacturers can realize innovative functions themselves - even those that require enhanced core access. This will also allow them to protect their know-how.
Smart devices and native apps as application examples
The Open Core Interface supports Apple iOS and Google Android, which are currently the two major operating systems for smartphones and tablets. The high market penetration of smart devices combined with their innovative and comfortable operating concepts is generating a lot of interest with machinery manufacturers and operators. They are realizing that the future will bring new ways of making communication between humans and machines more user-friendly, flexible and intuitive.
With the Open Core Interface, OEMs can develop application programs with Java as native apps, integrate smartphones seamlessly into the automation process, and support machine operators with new diagnostic and operating concepts. The native applications run entirely on the smartphone or tablet, so that the machine program remains untouched.
More efficient through integrated knowhow
Open Core Engineering combines these new degrees of freedom in software engineering with engineering efficiency from project planning to ongoing operations, which is what the market had been demanding. The IndraWorks software integrates all tools as well as Rexroth's industry and technology-specific know-how in the form of function toolkits in an integrated engineering framework. The GAT (Generic Application Template) software toolkit, for instance, automatically generates the executable machine program based on the developer's instructions, thereby laying the foundation for the development of modular machine software. Another example is the FlexProfile software toolkit. It simplifies the execution of complex machine functions by automatically adjusting all drive movements to changed parameters in the production process. 

A variety of industry and technology-specific software toolkits speed up the engineering as OEMs receive already pre-made basic functions. Based on open standards such as sercos, OPC-UA or PLCopen, Open Core Engineering also provides certainty for the future and protects the investments of machinery manufacturers and operators.
Sign up for the Packaging Digest News & Insights newsletter.
You May Also Like
---