Brewery quickly installs 24-oz can line to increase share of single-serve market
Brewery quickly installs 24-oz can line to increase share of single-serve market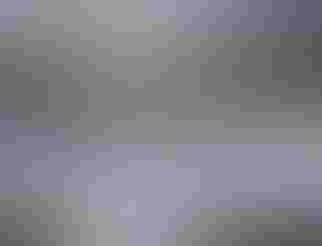 Instead of purchasing new filling equipment, Genesee adapted an unused filler that was in storage.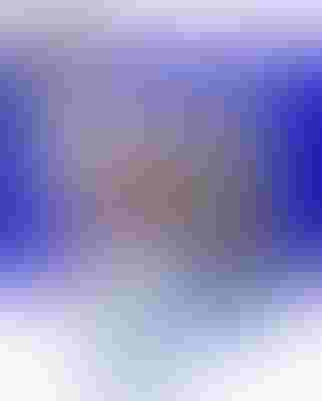 Can-do attitude
When the historic Genesee Brewery, Rochester, NY, was acquired by North American Breweries Inc. (NAB) in 2009, it faced a modern challenge. The brewery and its employees wanted to show its new parent company that it was a strong, viable business that could contribute growing revenues to NAB's bottom line. So Genesee employees set out to find a vehicle to increase sales, capture market share in a growing segment and do so in a manner that highlighted the brewery's history. 

Big cans, big opportunity
Genesee looked at research from The Nielsen Co., which found that single-serve containers account for more than 50 percent of beer unit sales in convenience stores (c-stores). This segment was of special interest to the brewery, as c-store sales of Genesee products were up more than 30 percent in this channel as of fall of 2010. It began discussions with packaging supplier Rexam about how to capitalize on this growth. 

"We talked about alternate sizes and how the 24-oz can's popularity is growing in the convenience-store, single-serve marketplace," recalls Kip Nickel, vp of commercial operations for Rexam Beverage Can North America. "The 24-oz can is visible in the beer segment as well as others-you also see it in energy drinks and ready-to-drink tea, [such as the] Arizona brand and Peace Iced Tea." He adds that the 24-oz can represented 20 percent of the growth in Rexam's specialty cans business last year.

Genesee decided that the new single-serve, 24-oz beer can format-in combination with the brewery's nostalgic brands such as Genny-could increase sales and build share by offering a new package size and value. It set a goal to debut the 24-oz beer can in September 2010 with the aim of increasing its contribution to NAB's Q4 revenue stream. There was just one problem: Genesee wasn't set up to fill the huge 24-oz cans.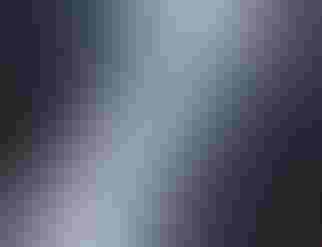 Can-do attitude
Speedy summer project
Before any work could be done, Genesee had to sell the idea to upper management. Capital approval of the project didn't come until May 2010, so the Genesee packaging team got creative about how they sourced equipment, found partner-suppliers and had the line installed to make its September deadline. 

"For us, the biggest challenge was the shortness of the schedule," NAB COO Kenn Yartz says. "We tried to engineer and plan for every detail that we could. There's no way with our aggressive timeline that, had our vendors not performed, we would have completed this. We worked with a fabulous engineering firm-Can Lines Engineering out of Wisconsin."

Detailing its top three goals for the engineering part of the project, Todd Fellner, director of sales and marketing for Can Lines Engineering (CLE), says: "Our challenges were to get this line up and running quickly; put all the equipment into a small footprint; and keep the speeds up."

To meet its aggressive deadline, Genesee also looked at multiple equipment sourcing options, including buying new equipment, adapting existing equipment for different uses and purchasing used equipment to be refurbished. The latter two approaches significantly contributed to the swiftness of the project completion.

"When you order new, your lead times are often 16 to 20 weeks for this type of equipment," Yartz remarks. "Being able to find used assets worked for us on three different levels: (1) It fit our timing requirements; (2) it helped us meet our budget requirements; and, (3) it really worked from a capability standpoint."

For example, CLE worked with KHS USA Inc. to adapt the 92-valve KHS filler that Genesee had in storage. "We had the filler shipped from Genesee to KHS in Brookfield, WI, where they looked everything over," Fellner recalls. "That unit was originally was built for a 202-dia can, and they changed all the fill heads to work with the 209-dia can size. KHS did a good job in getting that turned around-basically in about nine weeks."

Incorporating used machinery in the line also helped control costs. "I know that we spent our $3.5 million budget," Yartz comments. "A new line with a new filler, new closer, new tray packer and new shrink oven would have added $1 million to $1.5 million to our capital costs."

Performing high lifts
The location of the line not only presented some footprint challenges but also some ingress challenges. "The closest opening that we could crate into was 22 ft off the ground," Fellner recalls. This opening was a hole breached by construction crews in one of the brewery's exterior walls.

Construction crews also installed an epoxy floor across a 10,000-sq-ft area creating a space for the 150,000 lbs of equipment, including a pasteurizer that wasn't in the original line plans. 

"This line was actually slated to go in a different part of the building," Fellner remarks. "When they changed locations in the plant, we actually had to add a full pasteurization unit on the line. This created more conflicts because of the size of the unit. It's 65-ft long by 8-ft wide."

The pasteurizer from G.C. Evans, which was designed to be installed in eight sections, was lifted more than 20 ft in the air in only four sections."This presented some challenges that we had never been faced with before," Mark McNamer, director of sales and marketing at G.C. Evans, remarks. "CLE worked with Jason Jones, our director of engineering, to come up with a frame that would bolt to the bottom of each section so these sections wouldn't tweak or bend as they were lifted up in the air. Any type of movement, whatsoever, could have damaged the sections."

Praising G.C. Evans' flexibility, Yartz comments, "G.C. Evans, from my perspective, probably single-handedly made the schedule. A lot of people contributed, but G.C. Evans shortened their construction time on this machine and instead of doing the functional checkout of the machine, they sent the machine a week earlier.

"This was a little bit more of a burden for G.C. Evans because it required some shop people, their electrical engineer and their controls engineer to come up here and run the machine in place while we did the functional checkout," he adds. "But they agreed to it because they knew how important our end date was; Mark McNamer and Jason Jones really helped us."

Smartly managing smart people
The ability of the suppliers to work as part of the Genesee team and give a boost to its human resources was an important part of this project's success. Explaining how suppliers can optimize these resources to help offload the tremendous amount of work involved in commissioning a line, Fellner notes: "Not everybody's on the same payroll all of the time. If one person needs to be sent out to the plant, the other seven are here doing something else. We have 13 people in this [Wisconsin] facility, who just handle design and engineering and project management and sales. But then in our California office, we also have another 20, between engineering, design and sales."

For example, CLE augmented the Genesee packaging engineering team with talent such as Fellner, who managed the project and sourced equipment, and Jerry Dold, who as lead mechanical engineer, played a critical role in the layout and design of the controls, which was implemented by CLE electrical lead Scott Holmes. Scott Sanford worked with Holmes on designing a program that monitors line efficiencies, displays them on a 52-in. LCD screen and exports this data into a Excel file. Darwin Smock, CLE director of operations, and engineering manager Steve Lusa were instrumental in designing the conveyance equipment that was manufactured in CLE's Downey, CA, location for Genesee's Rochester facility. 

In addition to McNamer and Jones, G.C. Evans contributed Trent Price's expertise in working with CLE's programmers to incorporate the integration of the pasteurizer in the overall line layout and the line operation.

The outside suppliers were able to move quickly on the project because Genesee provided enough autonomy to allow decisions to be made and work to be done without unnecessary delay, while offering guidance and support to facilitate the work of its suppliers. "Basically, Genesee said, 'Here's what we want to do and here's when we need it,'" McNamer remarks. "That allowed and drove us to be able to complete the project on time as requested."

Although Genesee fought the urge to micromanage the project, it did work hard to facilitate the work of its suppliers. McNamer explains, "If things did pop up, Mike Gaesser was very responsive to make sure everything kept moving right along without missing a beat."

Yartz also sings the praises of Gaesser: "He's our director of packaging innovation for North American Breweries, and he worked closely with Can Lines Engineering towards keeping this on schedule and on point."

Yartz also credits NAB electrical engineer Mark Brandl, as well as Fellner, for the success on the controls part of the project. "Mark Brandl and Todd Fellner worked closely on executing the controls scheme," Yartz remarks. "Our director of engineering, Mark Minunni, and his resources, including Bob Murdock, really transformed the facility so that we could get the line installed quickly enough to get it into production by our due date. These key people really came out big for us on the project."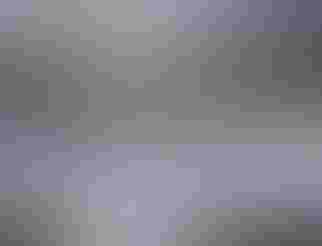 Can-do attitude
ROI comes quicker than projected
Although the line was installed quickly and includes many pieces of used equipment, Yartz contends that the filling and packaging technology is on par with other lines in the industry. "There are things about the line that I really love," Yartz remarks, "including the line control/line awareness work that we installed and Can Lines Engineering developed for us, and the pasteurizer and some of the unique abilities that machine has."

The line had an initial capacity to package as many as 360,000 cans/day over three shifts, and at time of publication, the line was producing more than 2.4 million cans/month. Fellner believes Genesee will receive payback on its $3.5 million investment in less than two and half years. "The line started operating on a five-day per week/eight-hour per day schedule," Fellner remarks. "They've increased that to six days a week, added a second shift and are already asking to increase the speed of the line. That tells me, the payback for that line will come quicker than what we anticipated originally." 

The packaging process
Using a depalletizer it already owned, Genesee moves cans onto a new cable track conveyor manufactured by CLE, which incorporates the company's signature twists-aluminum or stainless-steel rods that offers a non-motorized way to change the orientation of cans. The cans are oriented by the twist to enable a Videojet Technologies Inc. printer to inkjet time and product codes, then are twisted back to be conveyed to a vacuum elevator, which brings the packaging to the second-story filling area. 

Cans are turned through an inline A&E Conveyor Systems Co. rinser by the twists, which enable water to enter and escape from the cans without the energy needs or costs associated with removing the water by air. The rinsed cans are filled by the KHS machine, which currently runs at speeds at 300 cans/min but is capable of speeds up to 600 cans/min.

The filler operator uses a combination of visual documentation-including a picture of what the final packaged product should look like-and a controls-and-analytics system that gives him or her a complete view of everything happening on the line. "The filler operator is really the quarterback of the line," Yartz comments. "I personally like the fact that the operator has a lot of analytics right up on the platform. We're trying to drive the notion that safety and quality in our brewery are priorities. This is easy to say but it's really vital to be able to provide tools for that. And I think we've done that with the way we set up our filler."

The cans are closed by an Angelus [now PneumaticScaleAngelus] seamer, which was rebuilt by PRO120L, and is capable of sealing 900 cans/min. The cans are pasteurized by the aforementioned G.C. Evans pasteurization unit. "There's two levels on the pasteurizer, and each is capable of doing 300 cans/min," Fellner explains. "Genesee is only utilizing one level of the pasteurizer now. With some conveyors added to allow cans to travel to the second level, it becomes capable of 600 cans/min."

This is the first pasteurizer on the market to use G.C. Evans' Dynamic Advanced Regenerative Thermal System, which is designed to reach and hold temperatures within 1 to 2 percent of a targeted pasteurization unit (PU) range across the machine with a minimum of energy usage.

The cans exit the pasteurizer in mass flow, which is reduced to single lane before passing a set of Jet Air Technologies LLC air knives, which blow the water off the cans. This helps ensure that dust or other particulate will not be attracted to wet areas on the can top and contribute to a poor appearance upon product consumption. 

An Industrial Dynamics/filtec level detector checks the fill level of individual cans by x-ray. Rejected cans are moved to a bin. Acceptable cans travel to a Standard-Knapp 296 tray packer in mass flow. "We found it used and rebuilt it by adding the actual change parts to run the 24-oz can basically in a three by four pattern in the tray," Fellner explains. "We rebuilt it on site at their facility; we modified the electronic controls; and we put a different PLC in it."

To keep costs down and reduce the line worker's learning curve, the tray packer was outfitted with an Allen-Bradley 505 controller that Genesee already owned. Printed tray blanks are supplied by Koch Container.

An Arpac 45TW wraps the trays with film manufactured by Pliant Corp. Filled trays are turned 90 deg before being checkweighed.

Rejected trays move to a lane for further inspection by a line operator, who also has the option of taking the good cans out of the tray and putting those cans back on the line or recognizing a false reject and moving the tray to the palletization area. 

An Intelligrated Inc. Alvey palletizer builds pallets of product, which are secured by a Lantech stretch wrapper.
Set to grow

The new line, with its capability to easily double its filling speed, gives Genesee plenty of capacity for its own 24-oz products and products for private-label customers.

Invitingly, Yartz remarks: "We've got a great Northeast location; we brew great beer; and we welcome any opportunity to talk about packaging beer for other local companies." 

A&E Conveyor Systems Co., 770/345-7300.
www.ae-conveyor.com
Allen-Bradley/Rockwell Automation Inc., 414/382-2000.
www.ab.com
Arpac Group, 847/678-9034.
www.arpac.com
Can Lines Engineering Inc., 920/757-6795.
www.canlines.com
G.C. Evans Sales & Mfg, 501/664-5095.
www.gcevans.com
Industrial Dynamics/filtec, 888/434-5832.
www.filtec.com
Intelligrated Inc., 866/936-7300.
www.intelligrated.com
JetAir Technologies LLC, 805/654-7000.
www.jetairtech.com
KHS USA Inc., 262/797-7200.
www.khs.com
Koch Container, 585/924-1600.
www.kochcontainer.com
Lantech, 800/866-0322.
www.lantech.com
The Nielsen Co., 800/864-1224.
www.nielsen.com
Pliant Corp., part of the Berry Plastics Corp. family, 812/306-2000.
www.berryplastics.com
PneumaticScaleAngelus, 330/923-0491.
www.angelusmachine.com
Pro120L, 909/594-7711.
www.pro120l.com
Rexam, 773/399-3000.
www.rexam.com
Standard-Knapp, 860/342-1100.
www.standard-knapp.com
Videojet Technologies Inc., 800/843-3610.
www.videojet.com
Sign up for the Packaging Digest News & Insights newsletter.
You May Also Like
---