Cultured products in cups
Cultured products in cups
Five years ago, Upstate Niagara Cooperative Inc. built a new state-of-the-art cultured products plant on 19 acres of land in West Seneca, NY,
filler1 284.jpg
southeast of Buffalo, as a solution for long-term growth and industry competitiveness. The new plant offers 175,000 sq ft of space with an additional 40,000 sq ft of mezzanine and can handle more than 100 million lb of cultured dairy products annually. 

The West Seneca plant has eight filling lines running an assortment of plastic cup sizes containing from 4 oz to 5 lb of product. In our December, 2010 issue, Packaging Digest told our readers about specialized end-of-line packing systems installed on three of those lines. This month we are describing the plant's newest and fastest packaging line
That line, which was installed in the spring of 2008, runs mainly 4-oz cups at up to 600 cups/min. The line can also run 5-, 6- and 8-oz cups if required. The 4-oz cups, which are supplied by Berry Plastics, are filled on a model MP681 2x8 intermittent filler/sealer from Modern Packaging Inc. The eight lane machine fills and seals two cross rows of cups (16 cups) on each operating cycle.

To start the operation, stacks of cups are placed in an 8-lane feeder when it is in its loading position. When the machine runs low on cups, the feeder tilts into the vertical position and places about 100 cups into each of the vertical magazines on the machine. Cups are dispensed into the cavities in the carrying conveyor during the stopped portion of each cycle. 
The conveyor transports the cups through the filling zone of the machine, where the product is dispensed by 16 piston fillers. Next, individual die-cut lids are placed on top of the cups, after which the lids are heat sealed onto the cups. "This is our sixth Modern Packaging filler/sealer, and we h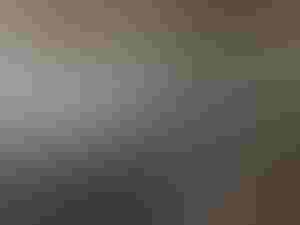 filler.jpg
ave another one on order for a new line that we are installing, so obviously we are very satisfied with these machines," says maintenance supervisor Bob Lemke.
The eight lanes of cups leaving the filler are consolidated into four lanes and then enter an Infinity accumulation system from Garvey Corp. that provides about four min. of holding time. "We installed this accumulator to keep the filler running during down-stream stoppages," says Lemke. "It doesn't compensate for a long shutdown, but it gives us about four minutes of accumulation, which is enough for most stoppages that we experience." 

The Garvey Infinity system is a loop conveyor system with an integrated single filer. The table has four lanes and there are gates and a sensor on each lane. Under normal running conditions, the Infinity table is empty.
Cups enter the loop system and flow toward the outfeed. If a downstream machine stops and cups back up to a sensor, the table will be put into accumulation mode, and the cups will be diverted into the loop. When the downstream stoppage ends and cups move away from the sensor,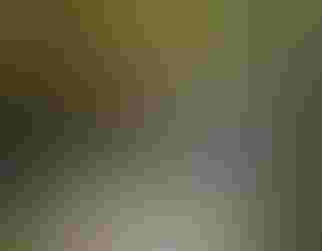 IMG_0277.jpg
the table will feed the accumulated cups back onto the main conveyor.

Four lanes of cups leave the accumulator and pass two Videojet Excel 273se printers with dual printheads-one for each of the four lanes. "We need the two printers to keep up with the 600 cup/min line speed," says Lemke.
The cups then travel to an intermittent-motion wraparound Axiom IM case packer from Douglas Machine Inc. The machine was placing 48 4-oz cups in a case during PD's visit, but it can run other pack patterns depending on what size cups the plant is running.
In this case, the cups are aligned into four lanes as they enter the machine. Fingers stop them when they reach the pickup area, where a system of vacuum cups swings over and picks up 12 cups at a time. The system swings back and stacks them on the flat case blank. This is repeated three more times so that four layers (48 cups) are on the blank. The machine then wraps the blank around the cups and glues the flaps with a Nordson Corp. Pro Blue hot melt glue system. 
"The Douglas case packer is a very reliable machine, and we have another Douglas case packer on order for the line I mentioned previously," says Lemke. "We've received a contract from a new customer to run all of their cultured products, and this will be a 1x6 machine that will run 300 cups/min."

From the case packer, the cases travel past a print-and-apply labeler from CTM Labeling Systems that is equipped with a printer from Sato America Inc. They are then conveyed to a robotic palletizing operation.
The plant has four Model M-410 palletizers from Fanuc Robotics America Inc. Each handles the ouput from two lines. The palletizers handle wrapped bundles or cases, depending on what products are being run. The finished pallets are then stretch wrapped by two machines.
Casepacker has 21 servos
The Axiom IM case/tray packer from Douglas Machine Inc. is one of the most automated machines in the industry. Capable of speeds to 45 cases/min. and equipped with 21 servo drives, the Axiom IM combines high-speed operation with gentle, servo precision. Direct drives minimize the use of chains, belts and gears, and the virtual handwheel allows maintenance to cycle and test sections of the machine. The auto-flight adjustment option uses two servo motors on the flight chains rather than air cylinder adjustments to eliminate manual changeovers.
The machine features servo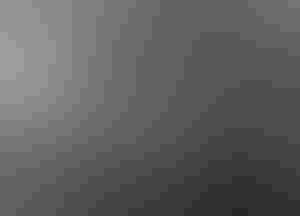 Douglas1 289.jpg
lane mergers and dividers for applications where package shapes and/or sizes prevent them being flood or mass fed. With this system, an assigned number of products are smoothly fed to metering systems that require balanced product lanes. In addition, a recirculating conveyor with strategically placed photoeye controls can be installed for product flow to reduce pressure and minimize damaged product. 

The Axion IM redefines the role of collating in high efficiency lines. It brings improved line throughput and increased product volume while providing stable product handling. The machine's Velocity II high-speed product stacker gently forms stacked-product patterns without interruption, providing continuous product flow at speeds to 600 products/min. Benefits include an increased flexibility for running different product heights, while still providing tool-free changeovers with an intuitive control panel. 
The pick-and-place system, which can incorporate a variety of vacuum or mechanical techniques depending on the application, is suitable for tapered cups and similar products that cannot be pushed one against the other. To maximize output, a raise-on-return high-speed loading technique starts to accumulate product for the next pack pattern as soon as the loader clears the accumulation section.
The servo driven loader's precision loading control delivers a smooth, reliable operation during case loading, while maintaining accurate product control with a variety of pack patterns. This provides quick and repeatable changeovers, greater speed, gentler product handling and increased flexibility.

Other contributors to increased efficiency are the consistent and dependable case/tray compressions. Flap traps and minor flap tuckers are servo driven to precisely control their speed and timing, which is the best method for folding at the flap score line. 

Servo driven flap traps operate consistently at all speeds in one of the most critical areas impacting efficiency. Four corner case control squares the leading and trailing walls of the case just prior to case sealing and compression. Again, servo control of the squaring quarantees precise operations. 

The PLC-controlled Axiom IM with its touch-screen HMI makes package changeovers quick and easy. Most changeovers are accomplished through a simple menu-driven process in which product recipes automatically control precise adjustments throughout the machine. 

Operators simply select from pre-programmed recipes for specific product, and servo motors precisely make the required adjustments. In addition, one-touch jam clearing is accomplished through the HMI by automated manipulations of compression components to quickly and efficiently clear the affected area.
Berry Plastics Corp., 812/424-2904. www.berryplastics.com
CTM Labeling Systems, 330/332-1800. www.ctmint.com
Douglas Machine Inc., 320/763-6587. www.douglas-machine.com
Garvey Corp., 800/257-8581. www.garvey.com
Fanuc Robotics America Inc., 847-898-6000. www.fanucrobotics.com
Modern Packaging Inc., 631/595-2437. www.modernpackaginginc.com
Nordson Corp., 770/497-3700. www.nordson.com
Sato America Inc., 704/644-1650. www.satoamerica.com
Videojet Technologies Inc., 800/843-3610. www.videojet.com/usa
Wulftec Intl., 819/838-4232. www.wulftec.com
Sign up for the Packaging Digest News & Insights newsletter.
You May Also Like
---