Delkor maps a course to grow its business
Delkor maps a course to grow its business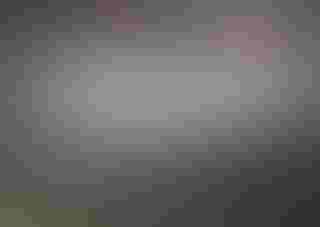 Strategic plan
The market is always speaking to businesses, but is their leadership listening? More importantly, are leaders willing to act when they've filtered out the messages the market is sending them?

In 2008, Dale Andersen, president and CEO of Delkor Systems, a Minneapolis, MN-based manufacturer of cartoning and end-of-line packaging equipment, saw a tremendous opportunity developing in packaging.
"There were huge changes in packaging-more than we've ever seen-because of the role mass me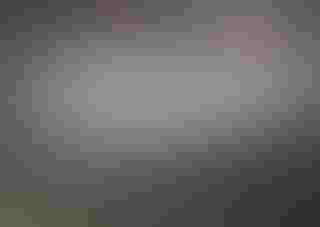 Delkor
rchandisers were playing in finding the type of packaging they needed," he says.

Retailers began demanding an increasing variety of packaging formats to meet their specific display needs, giving rise to retail-ready packaging, which refers to containers and packaged goods that are ready to b
e displayed instantly or with little set-up. Meanwhile, the consumer packaged goods companies (CPGs) began seeking
equipment that could adapt quickly to the new formats and provide flexibility for quick changeovers that keep productivity high. Packagers were buying equipment not knowing what it would be required to do within two years, he says.

Andersen sensed the industry was at a crossroads and his company had to move quickly; that was 2009, and the economy was starting to tank. "At the same time the marketplace was forcing most packaging equipment companies to scale back development, the packaging market's needs were actually accelerating," Andersen recalls. "However, just like any other capital equipment company, we were faced with a significant drop-off in sales."

Going out on a limb
The company decided to make some bold moves. "Delkor had to make significant changes to address the situation -not modifications, but new developments." Andersen says. The company decided to triple its research and development budget. "It was one of the toughest decisions I've ever had to make," Andersen says. "In 2009, that was something that was not easy to do." At the time, Tetra Pak also closed their manufacturing operation in Minnesota, so there was a pool of talented people with considerable packaging knowledge, some of whom were recruited by Delkor, he adds.

The calculated moves have paid off. In one of the worst recessions in U.S. history, Andersen says, Delkor introduced eight entirely new packaging machines in 2011 (see "New machines in 2011" on p.30) and more than doubled new machinery revenues while greatly expanding its workforce and manufacturing facilities to meet increased demand.

It was all part of a plan, Andersen says. Delkor had begun work on a strategic plan for growth two years earlier when Fred Green, vp of operations, began working with the company. Previously, Green had been CEO of an electronics manufacturer in the Minneapolis area that he had grown to $90 million in sales and then sold. Andersen emphasized that it is important that the president not be the strategic planning coordinator, but be a part of the strategic team. The president should lay out the vision and set the direction, but let a coordinator lead the process. For Delkor, Green filled the role of the strategic planning coordinator.

Andersen, owner of Delkor, was faced with a dilemma he shares with many small business owners: How to grow the company?

Four years ago, Delkor primarily was making custom-designed machinery that frequently was a one-off sale. As a result, the engineering resources were channeled into specialized applications, and this was limiting the company's growth.

According to Andersen, "Our customers were telling us that it was time for a new generation of packaging machinery that would be engineered with versatility and flexibility so it could adapt to this new market environment. There would still be need for customized requirements, but within a much more flexible design platform."

Together with Delkor's management team at the time, they began developing a strategic plan. "We decided on a methodical, step-by-step approach," Andersen says. "Through that, we were able to define and maintain a very strategic focus on what we were trying to do. Without it, we would not have been able to make the commitments that we did. The current Delkor management team-which also includes Mike Wilcox, vp of sales and marketing; Adam Koller, director of engineering; and Rick Denison, director of operations-has continued to develop and refine the plan over the last two years.

Expanding sales of new products
In product development, Delkor also decided to move from manufacturing just a couple of machines to offering a broad product line. Consequently, the company's strategic plan set a development goal that foresees 80 percent of the company's sales coming from new products introduced within the last four years.

By listening to the market's requirements, Delkor also has been able to engineer new machines that meet the changing needs of packagers so that each design has the flexibility to be used in multiple applications. These developments have been the key to increasing sales by making the machines more attractive to consolidating CPGs that are expanding and standardizing their packaging operations in the U.S. and overseas, Green says.

"Older equipment was often designed for a single purpose in which a company was changing over their products once a week and producing a single shipper style," Green says. "It comes down to the ability of a producer to meet the needs of his customers, whether that means flexibility and adaptability in the equipment, having immediate start-ups when they make a conversion, or being able to use a variety of packaging materials. They have to buy new equipment because the old designs just don't work."

Planning format introduced
Green introduced a strategy format explained in the graphic that accompanies this story.
Done right, he says, a strategic plan becomes the work plan for the whole organization through action plans that detail how each strategy will be executed, who has responsibility and establishes a budget. "The process is that every year we go through the goals and objectives. We tie everybody in the organization into the plan. There is no other work that anyone is doing outside the plan. If they are, it needs to be added to the plan."

When asked why many companies don't do this type of planning, Green replies, "It's hard work. We'd all rather 'do' than have to think hard. Delkor is where it is today because we did this.

"The interesting thing is how a plan matures. If you look at today's objectives and strategies you'll see they have a lot more depth and strength. The organization gets better and has a deeper understanding. The people now believe in this process, and we would not do it any other way."
New machines in 2011


In 2011, Delkor Systems introduced eight totally new packaging machines. The company expects to add a similar number of products in 2012. The products that debuted in 2011 include:

1. Model 800 case packer: Designed for high-speed yogurt case packing (700 containers per minute), the Model 800 case packer provides a variety of flexibility, including retail-ready and shelf-ready shipper formats. It can electronically monitor any defects in the containers, pack patterns or loaded cases and discharge defects without operator intervention or line stoppage.

2. Trayfecta S-3 carton former: Delkor's most popular machine since its debut at PACK EXPO 2011, the Trayfecta is a three-axis servo carton former designed to run both paperboard and corrugated materials. The most popular feature is its tool-less changeover in three minutes or less.

3. 300Z carton closer: Designed for slow- to medium-speed carton closing of paperboard or corrugated cartons, the 300Z carton closer offers a compact footprint.

4. Model 500 case packer with integrated plastic carrier applicator: Designed for beverage applications, this is the first case packer to incorporate its own plastic carrier applicator. Once beverage containers are loaded into the case, an optional plastic carrier can be added to form shelf-ready 2-, 3-, 4- or 6-pack configurations.

5. Model RR (retail ready) tray former: Designed to form a corrugated shelf-ready display tray, the retail-ready tray former is able to form and close a variety of display trays in a compact footprint.

6. Model 500 Spot-Pak for retail-ready packages: Designed to package up to 80 registered-print retail-ready packages per min, these retail-ready six packs require no secondary packaging and go directly from the production plant to the store shelves without any need for a master shipper.

7. Model FSC 100 closer: Designed to complement the Trayfecta, this closer is servo-controlled and rated at 60+ flange-seal cases/minute. It is able to handle a range of paperboard and corrugated materials.

8. FLC-60 integrated carton former, loader, closer: Designed as a fully integrated top-load cartoning line, the FLC-60 uses a linear servo carton transport system to accomplish a high degree of variability and precision within a compact footprint.

Delkor Systems, 800-328-5558.
www.delkorsystems.com
Sign up for the Packaging Digest News & Insights newsletter.
You May Also Like
---