Foaming ink has BAWLS bouncing into new markets
Foaming ink has BAWLS bouncing into new markets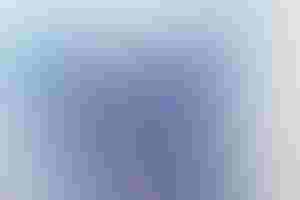 Hoby Buppert, CEO of Hobarama, LLC, Miami, admits that as a youngster, he had no need for caffeine. "I was a very energetic child," he relates. "My mom used to refer to me as her 'bouncing ball.'" As an adult, however, Buppert has made his name with caffeine, introducing nearly a decade ago a high-energy beverage that boasts the same amount of caffeine as a cup of coffee and three times that of traditional sodas.

BAWLS Guarana, now distributed in about 40 states, is a non-alcoholic, premium carbonated beverage with a citrus-infused, cream-soda flavor that uses the stimulant properties of the Amazonian guarana berry to provide an energy-drink kick. Over the last decade, the BAWLS brand has gained a devoted following among niche groups such as computer gamers, not just because of its taste, but also because of its distinctive packaging.
Crown Holding, Inc.'s Massillon, OH, easy-open can-end manufacturing plant speeds steel-end production for products such as Baxters Food Group Ltd.'s soups. Go to: www.packagingdigest.com/ info/baxters
According to Buppert, the BAWLS brand identity has been built around the beverage's cobalt-blue, 10-oz glass bottle, which sports raised bumps around the entire body that are meant, he explains, to convey the idea of "bouncing balls inside the bottle punching their way out." Thus, when selecting a complementary beverage can style earlier this year for distribution at the numerous events it sponsors, Hobarama was eager to find a unique design.
With help from Crown Holdings, Inc. (215/698-5100), Hobarama introduced a corresponding, 16-oz can that uses a new foaming-ink technology from INX Intl. Ink Corp. (www.inxink.com) to simulate the bumps of the 10-oz bottle.
As Neill Mitchell, director of marketing for Crown Beverage Packaging USA, recalls, when Hobarama first approached Crown in early 2006, the beverage marketer was interested in exploring various can technologies to differentiate its packaging. Crown suggested the use of foaming ink—a technology introduced by INX a year earlier, but never used—to provide the can with a tactile feel.
Says John Corelli, manager of graphics planning, customers and technical service for Crown in North America, "We looked at all the innovations available to us, and we saw that foaming ink is one that causes a texture when it's printed. It has a low gloss, and it can be applied to whatever area of the can you want to have the effect."
After approval by Hobarama of the concept and of some prototype can samples, Crown began manufacturing the can at its plant in Montreal. The result is a slim, 16-oz aluminum can printed in either the BAWLS cobalt blue for the Guarana version, or in white for sugar-free Guaranexx, that is spot-applied with the foaming ink in circular patterns that replicate the bumpy surface of the BAWLS glass bottle. The foaming ink—produced by an additive that swells when heated—leaves a slightly raised, velvety feel to the can.
While Crown cannot reveal the specifics of the printing process used to add the foaming ink, Corelli relates that it requires reduced press speeds of approximately 1,400 cans/min versus the industry-standard speed range of 1,720 to 2,000 cans/min.
Jonathan Ellaby, vp of international operations for INX, adds that the challenges of running the foaming ink are the same as those encountered with any novelty inks. "Because it's a different technology," he says, "press operators have to be more vigilant in watching how it runs on-press to ensure it runs optimally."
Introduced in May at a paintball tournament, the BAWLS can soon made its way to retail distributors who Buppert says clamored for the opportunity to sell the new format. "We really honestly never thought we'd sell the cans at retail," he notes. "We only intended to use them for distribution at events where glass is inconvenient."
In response to retailer pressure, Hobarama test-launched the can with three Midwest distributors serving markets where the BAWLS bottle was already well established. "We didn't want people's first exposure to the product to be to the can," Buppert says.
According to Hobarama and to Illinois-based Folsom Distributing, which handled the launch of the cans in the St. Louis metro area, the introduction of the cans into the convenience store sector has been very successful, with can sales actually winning new customers rather than cannibalizing existing bottle sales. "BAWLS Guarana is the best-tasting product we carry, and these unique cans offer the premium packaging that stores want," says Folsom CEO Jim Folsom. "The entry of these cans is not inundating existing BAWLS retailers, but instead is opening up more shelf space for the BAWLS portfolio.
More information is available:
Crown Holdings, Inc., 215/698-5100.
Sign up for the Packaging Digest News & Insights newsletter.
You May Also Like
---