In-Case Bottle Filling Keeps  Dial's Detergents Sudsing
In-Case Bottle Filling Keeps  Dial's Detergents Sudsing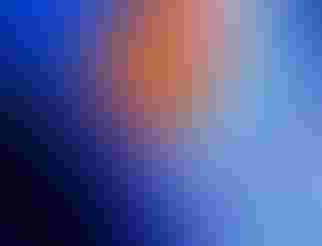 purex_bottles_close_v4
The Dial Corp., Scottsdale, AZ, one of the nation's largest laundry soap manufacturers, and part of the Henkel North America, recently had some container-filling decisions to make for its liquid laundry detergents, including those in its Purex® laundry detergent line.




Steady growth and increased market share are good news, but to stay ahead of its competitors, the company had to continue to meet the growing demands of the market. In the detergent category, that means get more soap into more bottles, faster, without boosting per-case labor costs.
But how? Dial's engineering manager Steve Carter, puts it this way: "Our market grew, and we could see that our existing two rotary [bottling] lines were not ideal. We needed more speed and flexibility." Perhaps Dial could save time by filling the bottles right inside the case, he reasoned.
"Could this reduce changeover time to less than sixty minutes?" Carter questioned. "Could we achieve a zero vertical startup, where we could turn on a machine and immediately reach capacity?" As Dial sought greater capacity, it contacted National Instrument Co.'s Filamatic Div. (www.filamatic.com), a liquid filling machine manufacturer working across multiple industries, including pharmaceuticals and cosmetics. Dial evaluated equipment from several companies but Carter says he saw something special in the Filamatic equipment. "What was interesting was their work in the cosmetic and pharmaceutical markets," he says. "Those segments drive a very high degree of manufacturing efficacy. They built very nice systems; very professional."




Carter knew that Filamatic's key advantage is that it offers in-case filling machines, which would save Dial a lot of time removing incoming bottles from their cases, filling them, capping them and then recasing them.
Understanding key objectives
PD learns that Carter met with the Filamatic team, and early on, discovered that the equipment supplier was willing to work on new concepts. "Most companies have four or five recommendations, and if you want their solution, great. If you want something else, that's OK too, but they may not offer it," he points out. "This company was different. It's focused on understanding our business objectives, what are trying to achieve.
"They also discussed how much electrical versus how much mechanical controls we'd need and how robust they can make the mechanical systems," he adds.
Filamatic also brought up mass-flow metering, an emerging technology fast becoming a popular way to control the fill. Yet Dial's primary requirements were straightforward—it wanted to fill and pack the Purex bottles at 30 cases/min.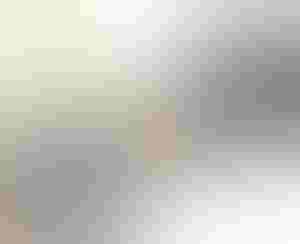 Illustration of the in-case filling process shows the fill nozzels operating with handled detergent bottles. The filler, above left, is followed immediately by the first of two chuck-style cappers, above right.
Any new filling equipment it would get had to operate in continuous motion, Carter emphasizes, so Filamatic engineer Tim McGrath, the mechanical engineer on the project, turned over a napkin, made a few drawings and asked, "Is this more of what you're looking for?" he asked. "Yes," came Carter's answer.




What McGrath was sketching was an outline of Filamatic's in-case filling and capping line. Designed to minimize excess inventory, leadtimes and labor costs, the line fills and caps prelabeled containers already loaded into reshipper cases.
Recalls Filamatic engineer Jack Grosskopf, "When they asked us for a different solution, Tim sketched a thought on a napkin, and Steve Carter liked it and everything went from there," he says.
200 oz in four sec
Repeatability and speed were top production objectives for Dial, which also wanted to boost capacity while saving time and money. The ability for the Filamatic line to easily adjust for filling changeovers, or make an adjustment to a digital indicator, would dramatically improve efficiency and reduce changeover time.
To be cost-competitive and meet its 30-case/min goal, Dial had to fill up to 200 oz of foamy, soapy liquid detergent into handled HDPE jugs in less than four sec.
With that goal in mind, Filamatic arranged two of the lines to run at 15 cases/min each, at accuracies of ±0.5 percent or better. The original order was for two right-hand and two left-hand lanes that mirrored each other, which would enable the same personnel to operate and service both lanes, reducing labor costs. The lines were equipped with eight fill heads each (recently, all of the fillers were updated to include 12 heads).

Schematic of the in-case filling/capping line, shown from overhead, shows a basic sequence of events and station positioning in the detergent-bottling operations.
Positive-displacement filling
Once the particulars were worked out, Dial ordered four single-line systems—two of which were installed at a Dial plant in Hazelton, PA, and the other two at its facility in St. Louis, MO.
All of this led Carter to keep his fingers crossed, he says. "To order four machines at one time when you are moving into a new technology can give you four times the chance for problems."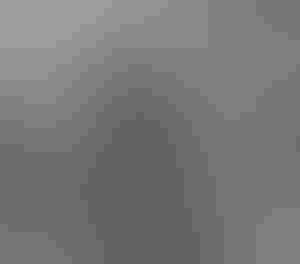 Built in a straightline configuration, the fillers deposit up to 200 oz of product at 15 to 20 cases/min/line.
But that turned out to be a non-issue. "We used a positive-displacement pump-style filling system, coupled with a servo motor," Carter recalls. "The filling nozzle tips move down into the bottom of the bottle and start filling."




Once the nozzles are submerged, the system's positive-displacement rotary lobe pumps bottom-up-fill and then the nozzles retract, which keeps suds and foam to a minimum. Each filling station now has a 12-head, straightline configuration in a 1x2, 2x2 or 3x2 arrangement, depending on the detergent bottle size, says Grosskopf.
The bottling lines also incorporate case-flap openers with a plow device from Farason Corp. (www.farason.com), a case-inspection system from Omron (www.omron.com), a reject station with a large pusher arm, a Filamatic IFC-15 filler, a Farascon cap feeder and sorter, and two Filamatic chuck-style cappers with a cap-torque-verification station. Filamatic says torque verification is accomplished via feedback from the servo motors that are performing the torquing function.
Conveyors on the lines are manufactured by Ambec, a Barry-Wehmiller co. (www.fgwa.com).
The lines are regulated by an Allen-Bradley chassis-based PLC-5 programmable logic controller with a large touchscreen control panel from Rockwell Automation (www.rockwellautomation.com). The PLC stores machine settings for each product configuration in memory.
Filamatic programmed the vision systems in place to ensure that the correct number of bottles are in the shipping container or incorrectly positioned containers and that the each bottleneck is properly oriented.
The vision systems perform a case inspection, confirming that all of the bottles are in place and are correctly oriented before the bottles are filled and capped and the cases are sealed.
The lines also have remote diagnostics that identify potential problems and help to ensure continuous processing. Carter notes that the Filamatic machines had the large control panels. "You hit 'go' and they take off and run," he says.
Production begins after the Dial plants receive corrugated reshipper cases prefilled with the empty bottles from the bottle molder in two, four or six-count configurations. Reshippers that don't conform to the requisite parameters or have missing bottles or bottles that are oriented improperly are detected by the vision systems and rejected by a pusher arm that kicks the cases offline before they can reach the straightline filler. Filamatic fabricated the reject mechanism; Ambec produced the reject conveyor and the reject system housing over a lug-chain conveyor.
Positive-displacement filling
Next, the cases are fed onto a conveyor at the head of each line, and reach the system's flap opener, which plows open the major flaps first, then the minor leading flap is cammed open and the minor trailing flap is pulled open.
The cases are checked for proper bottle orientation and the detergent bottles are filled. The filler accepts containers ranging in size from 90 to 300 oz at speeds of 15 to 20 cases/min, per line. The mirror-image, continuous-motion filling/capping lines have automatic fill-weight verification and correction for each fill nozzle, as well as verification systems for cap application and torque removal.
Equipped with CIP capabilities, the servo controlled, positive-displacement fill heads dispense detergent into two shipping cases at a time, while the cases convey continuously though the line. Changeovers take only 30 min using minimal hand tools, Carter says.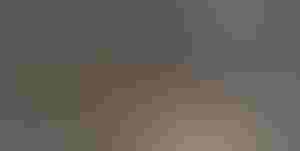 The long filling nozzles descend into the necks of the bottles inside the cases to prevent sudsing and foaming.
Metering, capping, torquing
After filling, the screw caps are metered and fed to a platform above the application unit, as the cases of filled bottles approach the capping stations. Each line's two capping stations perform separate functions: The first capper applies caps to bottles in the lead spot inside the cases; while the second capper applies caps on the trailing bottle(s). The caps are fed onto a platform under the capping spindles. As the spindles descend over the cap, the capping chuck closes and the caps are applied. The chucks are designed to move forward on the line with the reshipper case. They descend into the case and torque on the bottle caps.
Originally, two capping heads were equipped on each capping machine, but the machines have since been upgraded to incorporate three capping heads each, Grosskopf tells PD.
As the cases of bottles convey dowstream, a servo-driven torque-verification unit checks for proper cap-application and torque. "We engineered this system to continuously monitor torque," Grosskopf says. "The reject unit will activate if it does not receive the proper feedback."
In the unlikely event that a bottle should be improperly capped for some reason, the cases are pushed off of the line by another pusher arm. The cases then convey to a Hartness (www.hartness.com) flap closer/sealer and then exit the system before they're palletized on equipment from Columbia Machine (www.columbiamachine.com) and the loads are then placed onto a truck trailer, ready for shipping.
Exceeding its goals
After the first four systems were onstream for some time, Dial decided to order more. Presently PD is told, there are two "mirror-image" lines or four packaging "lanes" in the St. Louis facility and one with two lanes in the West Hazelton plant.
Carter relates that the Filamatic equipment has quality, which allowed it to design and engineer four new machines with new technology to help Dial exceed its objectives.
"Filamatic was focused on winning, and was never willing to give up," relates Carter. "Near the end of the project, they worked seven days a week to get everything up and running. They're a really impressive organization." Dial also reaped additional benefits. The detergent-bottling lines perform a number of functions automatically, which simplifies the entire packaging operation, and has resulted in significant labor savings.
The original four lines were configured to generate 15 cases/lane/min for two- and four-pack cases and they consistently run at 17-18 cases/lane/min.
Today, with the detergent products' popularity in ever-increasing demand, the bottling lines have been converted to run two, four and six-pack cases in varying configurations, Filamatic says.
More information is available:
Sign up for the Packaging Digest News & Insights newsletter.
You May Also Like
---