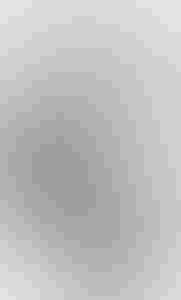 The SJ700 Series of inverters features an improved sensorless vector control algorithm that enables the series to develop more than 200-percent starting torque at 0.3-Hz. The series can develop 150-percent torque at 0 Hz, for vertical lift applications, using the co.'s "0-Hz Domain" open-loop control mode. Also features the EzSQ (Easy Sequence) built-in programming function, which is said to be similar to having a PLC built into the inverter. The program is developed on a PC and then downloaded to the inverter using EzSQ software provided. The series of inverters features servo-like position control, patented micro-surge voltage suppression (to protect the motor winding insulation), advance-trip avoidance functions, configurable sink/source logic on I/O, built-in dynamic breaking circuit in models up to 22-kw and a built-in EMC filter.
Hitachi America, Ltd., 914/524-6615.
www.hitachi.com
Sign up for the Packaging Digest News & Insights newsletter.
You May Also Like
---