Manufacturers optimistic about future growth
Manufacturers optimistic about future growth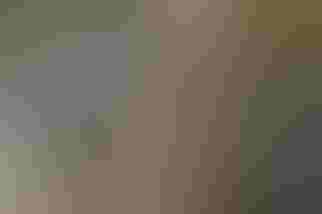 sandwich manufacturing part of system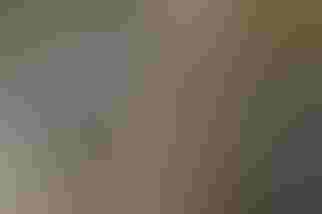 sandwich manufacturing part of system
Prime Advantage, a buying consortium for midsized manufacturers, announced the findings of its ninth semi-annual Group Outlook Survey, revealing financial projections and top concerns of its member companies for 2012. The findings show the majority of its members are forecasting revenue increases and plan to hire more employees.
Summary of Findings
•Seventy-two percent of respondents expect to see their revenues increase in 2012 (compared to 73 percent in 2011)
•Eighty-eight percent of companies expect to make the same level or higher capital expenditures in 2012, with 41 percent planning to increase capital expenditures from 2011 levels
•The positive hiring trend continues into 2012, with 56 percent of companies planning to add employees in 2012 (up from 48 percent measured in February 2011)
•The cost of raw materials remains the top cost pressure concern for purchasing professionals, followed by the cost of base materials and healthcare costs.
Solid revenue and capital expenditure projections
Most procurement professionals expect growth in 2012, with 72 percent of respondents expecting revenues to increase over last year. These findings are similar to the ISM Semiannual Economic Outlook, where 69 percent of respondents expected revenue increases for 2012. The main reasons cited for expecting higher revenues are an increase in overall customer demand (63 percent) and the introduction of new product lines (46 percent). These results show that the U.S. manufacturing economy continues to gain strength, as only 56 percent of respondents cited an increase in overall customer demand in 2011.
Eighty-eight percent of respondents plan to increase or maintain the current level of their capital expenditures in 2012, with 41 percent expecting increases (this percentage is on par with 2011). Similar results were published by the ISM, with 42 percent of companies predicting an increase in capital expenditures for 2012.
Employment
The positive hiring trend of 2011 continues into 2012. Overall, 97 percent of companies plan to keep or increase the number of domestic employees, with 56 percent expecting to hire in 2012 (up from 48 percent in February 2011 and 24 percent in February 2010). These results are similar to the findings by the McGladrey Manufacturing and Distribution Monitor, where 60 percent of respondents expected to increase their workforce.
Top Concerns: raw materials, purchasing processes and forecast accuracy
The cost of raw materials remains the top overall concern for 51 percent of respondents, although fewer respondents selected this concern in the top spot than in 2011 (66 percent). In prior years, the cost of components closely followed the cost of raw materials as a top concern, but in 2012 respondents cited purchasing processes, such as efficiency, measurements and cost savings, as their second biggest concern.
When asked to indicate the top three cost pressures causing the most concern, respondents most frequently cited the cost of raw materials (indicated by 55 percent of respondents in the top position). While cost pressures on raw materials also caused the most concern in 2011, the number of respondents citing it as the top cost pressure concern declined from 76 percent in 2011 to 55 percent in 2012. Ninety-six percent of respondents included this concern in 2011's top three, but only 81 percent included it in the top three in 2012. Respondents indicated that cost pressures on base materials for components is their second highest concern, with 52 percent including it in the top three. Healthcare costs were the third most frequently chosen, with 49 percent including it in the top three, up from 37 percent in 2011.
Forecast accuracy (scoring 4.9/5.0) and the ability of suppliers to keep pace on predictable demand (scoring 4.3/5.0) remained the biggest obstacles in purchasing. In February 2011, respondents also selected these top two obstacles; however the gap between forecast accuracy (76 percent) and ability to keep pace on predictable demand (41 percent) narrowed from 2011 to 2012. Understaffing in purchasing ranked third highest on level of importance (3.0/5.0).
Lean Manufacturing is the leading efficiency improvement methodology
The survey showed that companies are actively deploying efficiency improvement programs and procedures. Lean Manufacturing was the most frequently cited improvement methodology, currently used at 69 percent of respondents' facilities.
3D Printing
3D printing and additive manufacturing are slowly making progress in the manufacturing world. Twenty-two percent of surveyed companies have purchased, are planning to purchase, or currently outsource additive manufacturing techniques to third parties. The majority of companies have not yet embraced this technology, with 49 percent of respondents being unaware or unsure of the benefits of 3D printing technology, and 29 percent not seeing the benefit of such technology. Yet, the industry is expected to grow at a rate of 7.2 percent annually, according to the IBISWorld report.

"We are seeing a strong growth trend from our members in revenue, capital expenditures and hiring, which are all healthy signs for our membership and manufacturing as a whole," said Louise O'Sullivan, founder, president and CEO of Prime Advantage. "As the economy continues to pick up steam, our members know they have access to stable supply partners within our group with savings programs in place to make them more competitive. We're fortunate to have industry leaders in our group, both on the member and supplier sides of our business, and we'll continue to deliver savings as they grow their businesses."
Methodology: In February 2012, Prime Advantage surveyed executives and purchasing professionals that represent durable goods manufacturing firms, with annual revenues ranging between $10 million and $4 billion, of which the majority ranges between $20 million and $500 million. The survey received a 15 percent response rate from 480 top professionals representing U.S.-based manufacturers in more than 25 different industries, including commercial foodservice, packaging, truck and trailer, material handling, food processing and construction. Prime Advantage has polled its membership for their impressions of current economic conditions on a semi-annual basis since February 2008.
Request a copy of the Prime Advantage 2012 1H Group Outlook Survey here.

Source: Prime Advantage
.
Sign up for the Packaging Digest News & Insights newsletter.
You May Also Like
---