MegaTrends in motion control
MegaTrends in motion control
Motion control has emerged as one of the most dynamic technologies in manufacturing in the last decade. For one thing, the ongoing shift from mechanical control systems, such as cams and line shafts, toward electronic servo control systems is promising to increase process speeds and throughputs by 50 percent or more, depending on the application. Additionally, engineers are combining the high-power processors and denser power devices that are enabling this shift with the Internet and with personal computer (PC) technology to develop more productive, versatile, reliable and predictable factory automation systems.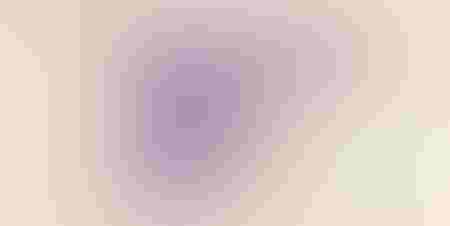 Plus, engineers are using more commercial networking and operating system technology than ever before so they can get critical plant-floor information to various managers who can then use it to make vital business decisions.
And there's more to come as engineers take advantage of wireless technology, MEMs sensors, intelligent feedback devices, adaptive tuning algorithms, and other technology advances during the next decade to increase information production and communication efficiency.
"New technology will have a tremendous impact on the way we do business during the next ten years," says Chris Roche, director of engineering at Rockwell Automation Motion Control. "I don't think we can imagine all of the different application possibilities."
Current developments in motion control center on the spread of distributed control architectures and increased integration of components that make up the system, including more efficient motors, drive choices and software advances. Survey results support such trends, in general, but the responses also indicate a traditional lag by industry to adopt the newest technologies.
While use of all controller types is growing, survey respondents see chip-based and software-based motion controllers having the largest projected growth rate. To get a handle on what those possibilities might be–and to find out exactly how engineers are using motion control technology today–Reed Business Information Research, Design News and Control Engineering (the latter two are sister magazines to Packaging Digest) collaborated on a landmark survey. Design and control engineer readers were asked about current and planned usage of motion control components and systems in their automation equipment, and were quizzed on major concerns and issues related to specific components.
Among the major findings:
•In the world of motors, efficiency rules;
•Integration of components is increasingly popular;
•AC induction motors proliferate, but linear motors are gaining ground;
•Users prefer to design with off-the-shelf, motor-matched and universal drives;
•Chip-based controllers are estimated to have the highest projected growth rate;
•Programmable logic controllers (PLCs) dominate, but PC-based control architectures are coming on strong; and
•Distributed control is king.
Where they use motion control
The top five areas where survey respondents apply motion control are:
•Assembly/conveyor line applications (34 percent);
•Fans, blowers, pumps and compressors (24 percent);
•Machine tools and computerized numerical control (CNC) equipment (23 percent);
•Measurement and instrument systems (22 percent);
•Packaging machinery (19 percent).
(Multiple answers allow results to exceed 100 percent.)
In terms of specifying components for new product development, the survey participants have a lot of responsibility. On average, each spent $136,000 on motion control products during the past 12 months. And an overwhelming 93 percent of survey participants specify motion control products for new applications, compared with 63 percent for retrofit, and 54 percent for replacement.
More efficient motors
Electric motors form the vital "business end" of motion systems. Among the numerous types available, the standard-efficiency AC induction motor remains the workhorse, with 79.2 percent of respondents indicating they presently use them (or are planning to do so in the next 18 months). Other motor types drew the following usage responses: Brush DC, 73.4 percent; DC servo, 58.3 percent; brushless DC servo, 55.4 percent; AC servo, 54.7 percent; and AC synchronous, 46.2 percent. Among stepper motors, usage ranged from 58.7 percent to 21.7 percent, depending on the specific stepper motor variety.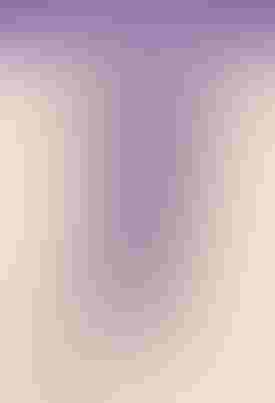 Electronic drives for the various motor types range from simple open-loop speed control, encoderless vector and closed-loop vector control, to microstepping control, sophisticated closed-loop servo control, and more. This expands the set of user choices.
Among trends indicated in the survey for drives are:
•Virtually all respondents (94.9 percent) use "off-the-shelf" units, versus 26.3 percent for "custom-engineered" drives.
•Application of so-called "universal drives" that enable control of several types of motors in the same drive package, is growing. A majority of those surveyed (63.9 percent) say they currently use or would consider using universal drives. These drives maximize common hardware, relying on software and microprocessor advances to provide various motor control functions needed.
The question of digital drives versus analog drives was "no contest," with users indicating an 82.1-percent to 17.9-percent preference for digital. Also, 55.2 percent of respondents say they currently use (or plan to use in the next 18 months) integrated motor and drive packages. This good news to manufacturers of combined motor and controller packages has to be tempered by the other side of the coin: 44.8 percent indicate no current or near-term usage.
Among performance features that users value as very important or important for their electric drives, the top four came in as: accurate positioning (81 percent), dynamic braking (81 percent), torque limiting (79.3 percent), and torque-mode operation or control (76.3 percent). "Tripless" operation, considered a crucial feature specifically in adjustable-speed drives (ASDs), came in somewhat lower in importance (71 percent) among 18 performance features. In contrast, CE's June, '01 Product Focus survey, specific to ASDs, found tripless operation as the most sought-after drive performance feature.
Survey respondents also had other drive-related opinions. Less than half (43.4 percent) consider an induction servo system–induction motor and flux-vector drive combination–a viable alternative to a traditional electric servo system. Respondents also report that 30 percent of stepper-motor-based motion systems are currently used in closed-loop mode. This is somewhat surprising because stepper motor and drive systems were designed to run in open-loop. Most of them still do. However, in some cases where position verification is desired, closing the loop is useful.
Influence of software is notable in all aspects of electric drive operations–whether in startup, configuration or maintenance.
Digital drives, software shine
Versatility of electric drives is evident from the numerous drive types used by survey respondents. "The power to point and click your way to commissioning a system to your exacting needs, without sacrificing performance or dependability, has become a reality with today's electronic drives," says James Gegg, senior product manager at Yaskawa Electric America, Inc. "Features that previously may have required special factory hardware or firmware modifications are now available on standard drives and amplifiers with more powerful software configuration tools."
Simple setup/control, convenient operator interface, and programmability in software were the most important drive selection features noted, reflecting software's influence everywhere.
Yaskawa agrees that all types of electronic drives have been made more capable because of functions built into software. For adjustable-speed drives, Yaskawa also notes "tripless" operation as a crucial performance feature.
"Features that help strengthen overall system reliability and keep a process online are definitely winners with today's user of electronic drives," says Ron Koehler, director of product engineering at Yaskawa. "Industrial systems that accommodate typical momentary electrical or process disturbance and remain 'tripless' are preferred choices during the equipment-selection process."
Chip-based controllers on the rise
Motion controllers provide the sophisticated performance and enhanced capabilities we can see in the movements of robotic systems, but often remain hidden in much of industrial automation.
Several types of motion controllers are available, some based on the kind of overall control system in use. PLC-based motion controllers still predominate, with 81.5 percent of survey respondents indicating current use. However, little growth is seen in the next 18 months (4.3 percent). PC-based motion controllers are moving up. More than half of respondents (55.3 percent) currently use them; another 14 percent contemplate near-future usage. Hybrid controllers, combining PLC- and PC-based features, drew a relatively low response for present and future use (37.5 percent).
Nearly 44 percent of respondents use board-level motion controllers and will continue to in the near-term future. Chip-based motion controllers came in at 24.1 percent. This is the newest motion controller technology, but it shows the highest projected growth rate over the next 18 months.
When respondents were asked to rate the importance of features they use to select a motion controller, ease of use and convenience came to the forefront. The top five features–rated on mean values of very important (3), important (2), or not important (1)–were: programmable I/O points (2.36), I/O control (2.35), real-time operating system (2.27), applications development software (2.18), and point-to-point positioning (2.16). In this survey, high-technology features rated lower, for example, path/trajectory computation (1.89), adaptive control (1.84), electronic camming (1.82), high-level servo algorithms (1.67), and sinusoidal commutation (1.63).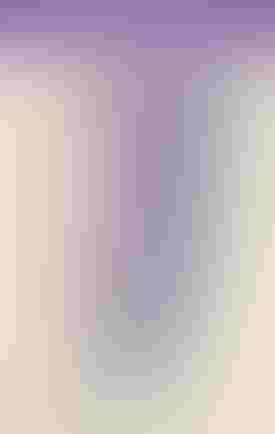 Current and expected use of software-based motion controllers and machine controllers (CNCs) each accounted for a 45-percent response. However, much higher future interest is expressed for software-based controllers. While 15.4 percent of respondents expect to start using software-based motion controllers in the next 18 months, only 4.1 percent indicate future usage of CNC.
Architectures come into focus
In the realm of bus architectures for motion controllers, Peripheral Component Interconnect (PCI) is the bus of choice for 34.3 percent of respondents, followed by ISA bus (23.1 percent), SERCOS (21.3 percent), and CANbus (19.4 percent). These buses are not homogeneous. PCI and ISA are hardware buses that favor centralized system architecture, while SERCOS and CANbus are network buses more compatible with a distributed or decentralized approach.
At the system level, most prefer distributed architecture (64.6 percent), with centralized architecture coming in at a 33.5-percent response. The high response for distributed control has an explanation, given that most motion-control systems still operate in standalone rather than networked mode (80 versus 38 percent in this survey). And control does look distributed when viewed as sets of standalone subsystems.
Of those indicating networked motion controllers, 61.8 percent used RS-232/-422/-485 (serial), followed by DeviceNet (51.3 percent), with Modbus (22.4 percent) and Profibus-DP (21.1percent) running in close order. Other communication buses drew much lower survey responses. The use of Ethernet in motion-control systems was indicated by only 28.1 percent of respondents.
While only 10.2 percent of survey respondents indicate they currently use FireWire or IEEE-1394 networking technology, that could change. Larry O'Brien, of ARC Advisory Group, says FireWire has ignited the motion-control market.
Networking has a way to go
This survey indicates that most motion-control systems still operate in standalone rather than networked mode (80 versus 38 percent). In part, it illustrates a disparity between available and applied technology in industry.
As for Ethernet in motion-control systems, only 28.1 percent of respondents indicated they use it. And Ethernet is often implemented in combination with another bus. Of those using Ethernet, 62 percent say they combine it with DeviceNet, while 22 percent combine it with Profibus-DP and 16 percent with Modbus.
Don't overlook feedback
Feedback devices serve a vital role in many motion-control applications, closing the loop and supplying the information necessary to obtain accurate control. Again, users have a wide choice of feedback methods to apply in their facilities and automation systems (see Feedback diagram). The values shown are for current use and "new use"–defined as no current use, but planned use in the next 18 months.
–Frank J. Bartos, Executive Editor, Control Engineering, and John Lewis, Northeastern Technical Editor, Design News, wrote this report on the motion control survey. Additional details of this collaborative survey appear in the March, '02 print editions of Design News and Control Engineering. Complete results of the survey can be purchased. For more information e-mail: [email protected].
The OMAC Packaging Workgroup has been striving for standardized, open machine control since its formation in 1997. At the group's meeting during Interpack in May, Rob Aleksa of Procter & Gamble argued that the move from logic- to motion-based design strategies and the intergration of machines on packaging lines will increase costs. His solution is to bring about interoperability. Further, Andrew McDonald of Unilever stated that the benefits of open control include faster line startup, better data for monitoring and diagnostics, and easier relocation of machiery. For more information on OMAC's initiatives and work, see this month's Editor's Comment, page 12.
Sign up for the Packaging Digest News & Insights newsletter.
You May Also Like
---