Modular machine manufacturing
Modular machine manufacturing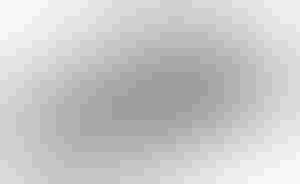 Cases of fasteners and screws are packed, labeled, coded and taped on two, speedy lines that feed into a new robotic palletizer.
MeadWestvaco Corp. (MWV) provides packaging solutions for a wide range of brands in the food-and-beverage, media and entertainment, personal-care, home-and-garden, cosmetics and healthcare industries. One of the most popular machine series made at the MWV Consumer Solutions Group facility in Smyrna, GA, is one of its most versatile: the Duodozen® 1250M multipacker, which the company previously built using custom-machined components.

Pursuing continuous innovation
Because designing and building these machines can be challenging projects, MWV engineers work to continuously improve company processes.
MWV Consumer Solutions Group senior design engineer Michael F. Flagg, P.E., explains: "MWV is committed to continuous innovation, collaboration and quality. So, we are always looking for new ways to improve efficiencies in our projects. After seeing an advertisement for Misumi (www.misumiusa.com) in a trade magazine, I requested a catalog, and shortly thereafter, Don Schmeltzer, senior account manager for Misumi, visited my facility and presented the configurable component concept to my entire staff, and we were immediately interested in this concept."
Flagg and his team used Misumi configurable mechanical factory automation components to reduce the Duodozen 1250M's mechanical factory automation component cost by 50 percent. "This is huge," exclaims Flagg. "We not only cut costs for one of our most popular machines, but using Misumi has opened up new design possibilities as we can now have a reliable supplier providing top quality machined components quickly and at a very low cost. This enables us to configure them to our specifications."
MWV engineers use various design parameters to specify critical dimensions of the configurable components. This system offers MWV the reliability, price and leadtimes of stocked components combined with the design flexibilities of custom-manufactured components. Misumi also does not require minimum order quantities, and the company does not have any setup charges for its entire product portfolio.
Noting how using configurable machine components has improved the machines his team builds as well, Flagg states, "We used to avoid using machined mechanical components such as linear shafts because they were too expensive. However, with Misumi, we can configure machined linear shafts exactly how we need them, at a fraction of the cost."
Feeding engineers' muses
Misumi USA was established in 1988 as a subsidiary of Japan-based Misumi Corp. and supplies configurable and fixed components for factory automation. The company offers a wide range of press and plastic die components, cutting tools and gauges. With a product portfolio of 500,000 metric and inch components, Misumi has become known for its factory automation components. The company also hosts a website that allows engineers to download native CAD files and place orders for all of its product offerings.
MWV engineers then can insert these CAD files directly into their machine drawings. They use these web-based tools along with the ease with which Misumi parts can be ordered and the low cost of the parts to push the design envelope even further.
"We can have more trial-and-error in the design and can engineer the best machine possible," notes Flagg. "We use Misumi T-Nuts for strip nuts and use the Rails for Sensors product for bracket applications. We now have hundreds of parts we've converted over to Misumi-configurable parts.
"Before Misumi, we had to stay with very strict design guidelines in order to stay within budget," Flagg recalls. "But now, we can obtain beautifully machined, mechanical components and use these parts in all areas of a packaging machine."
According to Flagg, the result is better machine performance, increased modularity and repeatability, all at lower costs.
Sign up for the Packaging Digest News & Insights newsletter.
You May Also Like
---