NEW EQUIPMENT January 2011
NEW EQUIPMENT January 2011
Label printer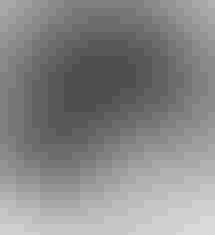 Label printer
The co. presents the H-Series standalone label printing station that, once label formats are downloaded from a computer, can be remotely operated and perform many software functions using a keyboard with no computer attached. The user is able to download label formats, graphics and databases to the printer's flash memory. The user can also disconnect the printer from the PC, plug in a standard PC keyboard and take the printer to another location. Using the keyboard, the user can input data, specify the number of labels to print and merge database information into format without a computer attached. The printer provides greater security as well, because a format downloaded to the flash memory cannot be altered without re-attaching the printer to a PC, the co. states.

Tharo Systems Inc., 800/878-6833.
www.tharo.com

Sifter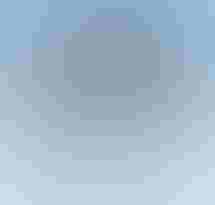 Sifter
The new "Flo-Thru" sanitary sifter model K40-1FT-SS reduces height requirements while increasing screening capacity. The low-profile configuration employs two, unbalanced-weight gyratory motors mounted on opposing exterior sidewalls of the unit. On-size particles pass rapidly through the 40-in. diameter screen in a vertical straight-through discharge path at higher rates than with circular screeners having a centrally mounted gyratory motor and horizontal discharge paths, the co. states. Oversize material exits through a side discharge spout while quick-release clamps allow rapid removal of screens and tool-free disassembly of frames for thorough washdown, inspection and screen changes.

Kason Corp., 973/467-8140.
www.kason.com

Filler/capper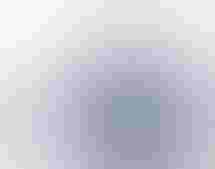 Filler/capper
The co.'s new filler/capper features upstream supply of caps and containers as well as downstream packing on the micro-line, carried out by the same operator. Electronic weight-filling and capping are fully automatic. The electrical switching enclosure includes a control panel for electronic management of production and the machine requires less than 2-sq-m floor space in the production workshop. Depending on product characteristics, this micro-line may be used to process containers ranging from 0.5- to 10-L with work-rates of up to 600, 1-L containers/hr.

Serac Inc., 630/510-9343.
www.serac-usa.com

Steam tunnel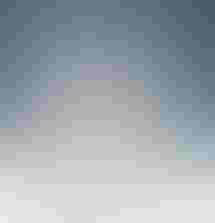 Steam tunnel
The new KSA-70-712 is a compact, 70-in. long steam tunnel that precisely focuses steam onto specific points of shrink-sleeved packages. The steam tunnel is suitable for applications that demand precise label registration and shape conformance. It is also a viable option for packages involving contents that are flammable or under pressure, the co. says. The tunnel has symmetrical steam distribution tubes on each side, and each pair of tubes is externally adjustable for steam volume, flow and rotary nozzle position. A thermostatically controlled steam chamber, available as an option, generates the most energy-efficient steam system possible.

PDC Intl. Corp., 203/853-1516.
www.pdc-corp.com

Carton inspection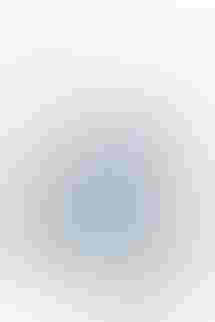 Carton inspection
The new carton inspection module is suitable for an array of pharmaceutical, medical and food products. The module may be installed downstream from most cartoning machines and delivers three main functions independent of the cartoner. It inspects for open flaps on cartons, prints lot and date codes onto cartons and provides a visual verification of the printing. The module is self-contained, with printer and vision systems fully integrated and is compatible with all types and brands of printers, inkjet or laser, as well as with all vision systems. The control system is discrete and validatable for use in pharmaceutical applications.

MGS Machine, 763/425-8808.
www.mgsmachine.com

Pallet wrapper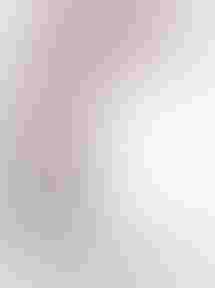 Pallet wrapper
The GW-3500 portable all-in-one mobile pallet wrapper and pallet jack is an alternative for conventional hand wrapping, the co. states. The wrapper offers improved productivity, consistently wrapped loads, elimination of wasted film and reduced worker injuries. The wrapper is capable of up to 25 loads/hr, it runs at 11 rpm and offers a wrapping height of 71 in. Minimum/maximum pallet dimensions are 32- to 40-in. wide x 48-in. long. Other features include manually adjustable film tension, up/down wrapping cycles, independent top and bottom wrap pattern selection from one to nine wraps and a "splash-proof" wrapping mode. The mobile pallet wrapper helps eliminate load failures by securely wrapping each load. 

GaleWrap, 866/425-3727.
www.galewrap.com

Label printer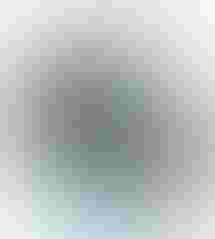 Label printer
The co. introduces the new MPS family of offline reel-to-reel label printing systems. The system combines a printer from the co. with integration from Code-in-Motion to print serialized, variable and/or batch data to preprinted or blank labels. With its vision inspection and traceability software, the system complies with track-and-trace and electronic pedigree serialization initiatives to improve inventory management and assure consumer safety, the co. states. The system is suitable for customers labeling regulated and over-the-counter pharmaceuticals, nutraceuticals, medical devices, cosmetics and foods.

Norwood Marking Systems, 800/626-3464.
www.itwnorwood.com

Aseptic robot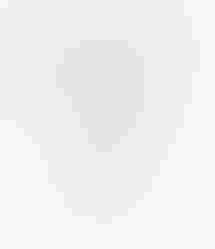 Aseptic robot
The VP-G2 six-axis articulated aseptic robots offer Class 100 cleanroom performance in a space-saving, ultracompact design. Anodized aluminum coverings, a protective outer coating and specially sealed joints allow the robots to be safely cleaned with hydrogen peroxide, enabling them to be used in applications where biocontamination control is required, such as those in the medical and pharmaceutical industries. Typical application areas include assembly, dispensing, inspection, machine tending, material handling, packaging and test handling. The robots have a reach of 432 mm, yet a small footprint of only 200 mm in dia. 

Denso Intl. America Inc., 888/476-2689.
www.densorobotics.com

Liquid filling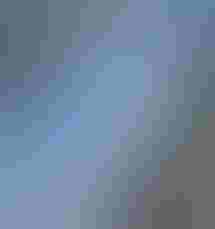 Liquid filling
The co. has expanded its custom line of filling equipment for a range of liquid filling applications including beverage, edible oil, household cleaners and pharmaceuticals. Filling solutions are targeted for tight manufacturing footprints, expansion of existing filling lines and turnkey operations. Rotary monobloc filling lines are made of stainless steel and all rinsing, filling and capping operations are enclosed, thus promoting a sanitary environment. The unit can be built with HEPA filtration and serves as its own cleanroom.

W. Amsler Equipment Inc., 877/738-2569.
www.amslerequipment.net

Thermal jet system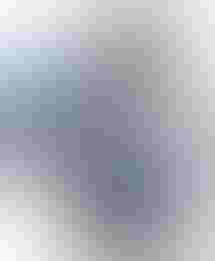 Thermal jet system
The TJ BIS350 thermal jet bulk ink supply features a larger capacity cartridge (350-mL) for supplying ink to multiple printheads. The bulk ink will provide a cost-per-mark reduction as compared to a standard ink cartridge, the co. states. The system is conveyor mounted, with ink line and cable connections that are easy to install. The bulk ink cartridge is inserted/removed with a simple press-and-release toggle motion of the cartridge. The printer system connects to the printhead via a special ink port connection built into the individual print cartridges. Ink is a pressurized bulk system that is controlled using a pre-set pressure regulator to maintain pressure as it enters the printhead, which allows the system to be mounted above or below the printhead.

Diagraph, 800/722-1125.
www.diagraph.com

Distribution blocks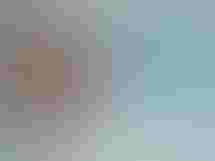 Distribution blocks
The co. offers its distribution blocks as a simple and cost-effective solution for both power distribution and collection. As part of a combiner box, the distribution blocks can accept up to 16-inputs with an output sized up to 1-AWG. These DIN rail-mounted blocks can also offer a simple method for UL-approved ground wire collection. A complete range of configurations and colors are available.

Electrotech Sales Group LLC, 215/997-8855.
www.esgllc-usa.com

Track and trace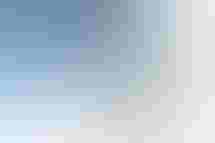 Track and trace
For machine vision systems that integrate GigE cameras, network components, sensors and encoders, the GigE trigger device can now be used to control most functions of the cameras, including triggering, power and acquisition of images. Using the trigger device for track and trace functions frees the PC from many general camera housekeeping responsibilities and provides faster image integration times, reducing latencies that occur with data transmission. With eight inputs, the trigger device integrates light barriers, encoders, sensors and actuators, and processes their signals internally, triggering cameras accordingly. The trigger device features industrial voltage level compatibility, simple DIN rail mounting and the co.'s GAPI-SDK for quick system integration.
 
Baumer, 800/937-9336.
www.baumer.com

Machine controller

Machine controller
The Simotion PAC is the co.'s latest advancement in machine controllers. In the past, a machine required multiple dedicated hardware components in addition to a PLC to properly monitor and control a machine. One PAC can handle the PLC logic, motion control, drive control, motion safety, robotics control and PID control for elements like temperature, force or pressure regulation. This reduces panel space and wiring, and simplifies field-bus configuration. The co. has four performance levels in the drive-based PAC alone.
Siemens Industry Inc., 847/640-1595.
www.usa.siemens.com/motioncontrol

Label printer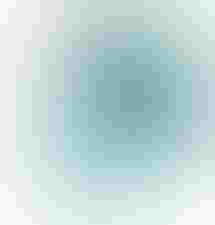 Label printer
The Model ITS 600 Digital Label Printer incorporates drop-on-demand (DOD) technology for fast, on-demand printing. The printer features speeds up to 150-fpm, with true 600-dpi and 2-point fonts. It prints on papers, films and foils with superior ink adherence and durability, the co. states. Economical and environmentally friendly, the LED UV curing results in low energy consumption while DOD technology minimizes wasted ink.
CSAT America, 303/666-9993.
www.csatamerica.com

Servo infeed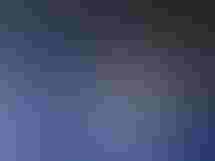 Servo infeed
High-speed bottle handling system runs 1,200 to 1,500 bottles per minute. When backlog is lost, there is no need to stop to re-establish feed on the servo unit. It will smoothly restart feed at speeds up to 500 bpm. This new machine reduces maintenance and downtime, and can be easily retrofitted on existing equipment, leading to greater bottle handling efficiencies, co. says. 

Morrison Container Handling Solutions, 708/756-6660.
www.morrison-chs.com

Sealer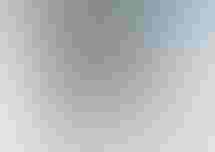 Sealer
The co.'s ultrasonic sealing solution provides high-quality, hermetically sealed bags and pouches that focus on high throughput and support of sustainability initiatives. The sealing equipment is able to seal through contamination and features instant machine startup, seal validation and decreased sealing times. The sealing equipment features vertical overlap back seals to improve manufacturing efficiency by reducing energy consumption and reducing leaker rates by sealing through product in the seal area. The system also eliminates typical hot tack issues and enables the use of lower cost complex film structures, the co. says.

Herrmann Ultrasonics Inc., 630/626-1626.
www.herrmannultrasonics.com

Case scale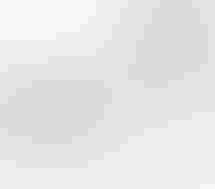 Case scale
The CS100 case scale is an NTEP-certified case scale that operates and changes over with ease, offers a range of data management advantages and achieves up to 45-case/min throughput. The scale features Microsoft SQL Database (MSDE) for seamless data integration and data transfers, along with network connectivity through wired or wireless Ethernet for automatic order processing and tracking, remote user training, offsite maintenance, software upgrades and more.
Ossid LLC, 800/334-8369.
www.ossid.com
Sign up for the Packaging Digest News & Insights newsletter.
You May Also Like
---