Product of the day - Embedded PC
Product of the day - Embedded PC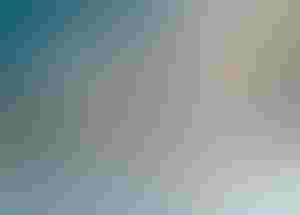 D – Product of the day - CX9020 Embedded PC .jpg
In order to increase controller scalability wh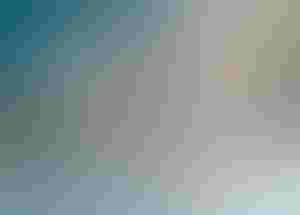 D – Product of the day - CX9020 Embedded PC .jpg
ile enhancing user functionality and flexibility, Beckhoff Automation has introduced the new CX9020 Embedded PC. The DIN rail mounted CX9020 is remarkably compact, robust and equipped with a powerful 1 GHz ARM Cortex
TM
A8 processor. The CX9020 is suitable for a wide range of PLC and motion control applications in small and medium sized machines, systems or buildings.

This affordable Embedded PC integrates a CPU, numerous connectivity solutions and optional interfaces, a power supply and a direct I/O interface for Beckhoff I/O systems, all in one compact housing. The CX9020 can capably operate in demanding environments with temperatures ranging between -25 to +60 °C making it ideal for a wide range of manufacturing facility types and outdoor applications, including wind turbines and solar power installations.

This flexible Embedded PC also continues Beckhoff's exclusive support of Microsoft operating systems in the form of Microsoft Windows Embedded Compact 7. In combination with the TwinCAT automation software platform from Beckhoff, the CX9020 becomes a dependable PLC and motion controller that can be used with or without visualization. 

The solid-state CX9020 is fanless and equipped with two microSD card slots providing the option for larger storage capacity on the device. It also comes with a 256 MB microSD card for the operating system; the supplemental microSD card slot can be used for additional operator data. The CPU inside the CX9020 has access to an impressive 1 GB of internal DDR3 RAM memory. In addition, 128 Kbyte of NOVRAM are available for data storage in the event of a power failure. 

The basic configuration of the CX9020 includes two switched Ethernet 10/100 Mbit/s RJ 45 interfaces, four USB-2.0 interfaces and a DVI-D interface. The RJ 45 interfaces are connected to an internal switch and offer a simple option for creating a line topology without the need for additional Ethernet switches. A "multi-optional" interface permits the integration of an additional interface, such as EtherCAT (slave only), PROFINET, EtherNet/IP, PROFIBUS, CANopen, DeviceNet, serial interface (RS232/RS422/RS485) or audio.

Another smart feature of the CX9020 is its ability to automatically detect the directly-connected Bus Terminal I/O or EtherCAT Terminal I/O and switch to the respective mode for convenient system management. 

Beckhoff Automation LLC, 952-890-0000. www.beckhoffautomation.com
Sign up for the Packaging Digest News & Insights newsletter.
You May Also Like
---