Servo-driven press keeps tension under control for a range of substrates
Servo-driven press keeps tension under control for a range of substrates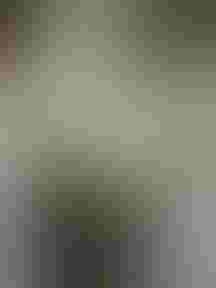 Unusually thin, digital flexo plates help Smyth Cos. achieve consistent, high-quality print.
The market today is really pushing us to become a very low-cost producer," says William Weernink, vp of operations for Smyth Cos., Inc. (www.smythco.com), recounting the converter's history of adopting ISO certification, a Six Sigma program and numerous waste-reduction efforts. "We really focused on the [printing] press, and to get to the next level, we needed to become servo-driven," he adds.
The Minneapolis-based label maker did just that with the first U.S. installation last fall at its headquarters facility of a Varyflex ultraviolet flexo rotary-screen press from Omet (www.omet.it), represented in the U.S. by Matik North America (www.matik.com). The 20.5-in.-wide, 10-color system "is the next step up in technology for narrow- and mid-web presses," Weernink says. "It allows us to print high-quality graphics quickly and efficiently using servo drives."
Smyth Cos. operates plants in Minnesota, Virginia and Colorado. Along with glue-applied and pressure-sensitive primary labels, it also prints and converts promotional in-pack and on-pack coupon and booklet labels and point-of-purchase displays. Its end-use markets include food and beverage, personal care, household products and beer, wine and spirits.
The Silver Ticket is a multi-ply, variable-imaged, pressure-sensitive, promotional label from Smyth Cos. delivered to consumers through a multi-tiered platform of Coors Light packaging. Learn more at www.packagingdigest.com/coors
While servo technology has been available for several years, in the last five years, the ability of the servos to communicate with each other on the press has risen dramatically, Weernink explains. European pressmakers' longer experience with servo systems also drove Smyth to consider a foreign manufacturer, despite it being primarily an operator of U.S.-made presses.
"In Omet's case, they had a lot of background in tissue and napkin machinery," he points out. "They weren't necessarily your narrow-web expert, but they were experts in tension control via servos. We felt they would continue to innovate."
Adds Scott Farkas, director of new product development for Smyth, "They're able to run nonwovens at high speeds. That says they understand tension control extremely well because they're printing on those substrates as well."
The kind of complex, multilayer booklet labels that are a staple of Smyth's business benefit from the precise, infinite tension control the Omet Varyflex provides via servos throughout the press. In older line-shaft systems, tension control is limited to the unwind and rewind. "Now with the servo press, as we start running multiple webs, changing the thickness of the material as we go along, all of those adjustments make a difference," Farkas explains.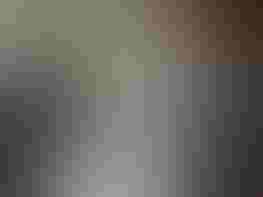 A press operator uses the central control system on the servo-driven, U.V.-flexo, rotary-screen press at Smyth Cos.57; Minneapolis label-printing facility.
Smyth managers first investigated Omet presses closely at the Labelexpo Brussels 2005 tradeshow. Trials were performed at the supplier's Lecco, Italy, demonstration center in spring 2006, and after delivery, Smyth's first commercial production came off the press in November 2006.
In addition to U.V.-curing units from GEW, Inc. (www.gewuv.com) at each print station, two portable infrared air-drying units can be placed into any print deck. Other major components include: A Corona-Plus surface treater from Vetaphone (www.vetaphone.com); an ekr 1000 unwind web guide from BST Pro Mark (www.bstpromark.com); and an ELscan video web-inspection system from Erhardt+Leimer, Inc. (www.erhardt-leimer-us.com).
By presstime, Smyth had planned to add a Martin Automatic (www.martinautomatic.com) butt splicer and turret rewinder. "Again, all because of our becoming a low-cost producer and controlling our waste," says Weernink.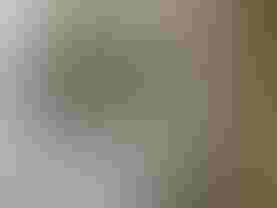 Servo drives at all 10 U.V.-flexo print decks provide press-wide tension control for better registration on a broad range of substrates.
During Converting magazine's visit to the facility in January, the Omet Varyflex was printing various shrink sleeves used as container labels. Smyth spent about 18 months developing U.V.-flexo inks for shrink labels with its primary ink suppliers XSYS Print Solutions (www.xsys-printsolutions.com) and Zeller+Gmelin Corp. (www.zeller-gmelin.com). It also employs an unusual digital, thin-plate technology to achieve its consistent 175-line-screen print quality. The photopolymer plates, from DuPont Cyrel(R) Packaging Graphics Products (www.cyrel.com) and Anderson & Vreeland (www.andersonvreeland.com), are a 0.030-in. thickness versus the traditional 0.067 in.
"We took the business from a very large shrink-label producer that had been printing it gravure," Weernink explains. "This is something you're not going to be able to do with water-based inks or without digital plates. We're pretty proud of that fact."
Smyth has brought the Varyflex press up to speeds of 450 ft/min, reportedly a 50-percent gain over typical speeds on its other systems, while maintaining register and tension control throughout the press. "But we found the sweet spot is closer to 400 feet per minute," Farkas says. "Part of our limiting factor has been how fast we can dry the adhesives we may be putting down."
With the Omet system about to see six months in production, it seems to be full steam ahead for servo-driven, gearless printing at Smyth.
More information is available:
Sign up for the Packaging Digest News & Insights newsletter.
You May Also Like
---