Spirited diversity
Spirited diversity
Founded in 1966 in San Jose, CA,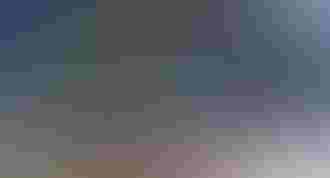 1- FL - bldgrrr.jpg
Frank-Lin Distillers Products Ltd. evolved into one of the major bottlers of distilled spirits in the U.S. The company produces a broad line of its own products, plus it is a full-service contract and private-label packer for other companies worldwide. It processes, blends, filters and bottles products produced by distillers throughout the world. Its products include vodka, gin, rum, scotch, bourbon, brandies, tequila, Canadian whiskies, liqueurs and other specialties. Frank-Lin markets more than 2,000 brands of distilled spirits plus assorted wines and imported beers worldwide. In total, the company has an incredible 12,000 SKUs on its books.
"Not all of these are active," says president Vince Maestri. "We have about 5,000 active SKUs at any given time."
In August 2010, Frank-Lin moved into a new $34 million, 288,000-sq-ft facility it built in Fairfield, CA, with a packaging capacity of more than 10 million cases per year. "We built the new facility for a number of reasons, but a major factor was the fact that the rail to our plant in San Jose was being taken to be used for the new BART extension. Since we rely heavily on the rail, we needed to move to a new location," Maestri says.

"We looked into a number of locations, but Fairfield, CA, provides immediate access to rail and interstate transportation, close proximity to our major materials suppliers and a substantial skilled work force," he continues. "We are now located within 10 miles of most of our suppliers of dry good materials."

The plant has five high-speed bottling lines running plastic and glass bottles ranging from 100mL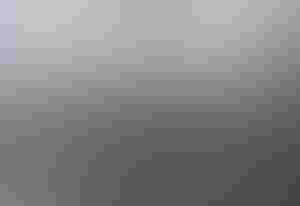 2 - FL - Perrier-rrr.jpg
to 1.75L, plus two smaller lines running 50mL pouches and 50mL glass and plastic bottles respectively. It has on-premise tank storage capacity in excess of 1,500,000 gal. Most of the equipment was moved from the San Jose facility, but the company made strategic equipment replacements and additions as needed. "We had continually upgraded our packaging lines to meet our requirements in San Jose, so there was no reason to start all over. We selectively upgraded and/or replaced equipment where it was required," Maestri says. 

"One of the major benefits of the move was the opportunity to improve our efficiencies. We arranged our lines to run in one direction instead of doubling back, and we were able to place machines back-to-back so one operator can handle two machines. We added a lot of accumulation to the lines, which minimizes downtime. We located production and warehousing under one roof, which eliminates sh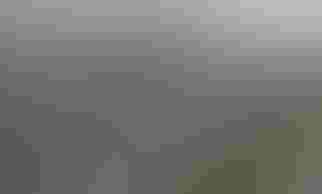 3 - FL - conveyors-rrr.jpg
uttling materials or finished products between various locations," Maestri continues. "Glass comes off the trailer and is taken directly to the appropriate packaging line, so we only have to handle it one time. Our target was a 25 percent labor savings, and we have accomplished that."
Palletizer location
A significant improvement at Fairfield is the location of the palletizers, which are immediately adjacent to the packaging lines. In San Jose, Frank-Lin had to build its warehouse on the other side of the major rail line from the plant and transport cases across a bridge to the palletizers. In Fairfield, the palletizers are located in the most efficient spot. 

The three Currie by Brenton LSP-8 palletizers moved from San Jose run cas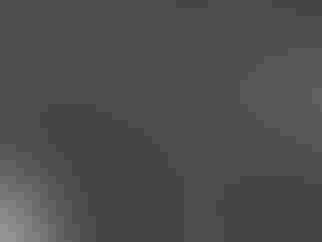 4 - FL - palletizing-rrr.jpg
es from the five high-speed lines. Products from the two 50-mL lines are hand palletized. Cases from the lines are elevated to overhead conveyors and travel to the palletizers, which are also installed overhead. 
The automatic LSP-8 palletizer can palletize up to 55 cases/min, depending on product size and pattern. A Lock n'Pop applicator sprays glue onto the top of the cases on each layer, except the top one, so that they stay together and do not shift in transit.

While it is possible to deliver any product to any of the three palletizers, the system is set up so that, in normal operation, each palletizer receives cases from the same designated line(s). A single operator monitors and controls all of the infeed conveyors and the three palletizers from a central overhead station. 
Selective replacement
As mentioned previously, Frank-Lin selectively replaced equipment where it was required. Following are significant upgrades that Frank-Lin made to its packaging lines when it moved the new facility:

• Hartness Intl. Inc. Model 2800 servo case packer and an infeed laner were added to Line 3. The servo-driven laner is a self-contained unit that moves bottles from a single lane into the number of discharge lanes set by the operator. Bottles enter single file and the unit travels laterally to move the set number of bottles to discharge into the proper exit lane. It then returns to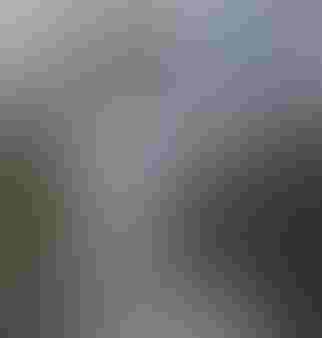 5 - FL - Lantech-rrrr.jpg
the starting position and transfers the next group of bottles to discharge into another exit lane. 

The Model 2800 case packer features Hartness' air transfer package. Bottles enter the unit on lug conveyors and are picked up by inflated air bags that transfer them to the pack area, where grids guide the bottles down into the cases. The case lift-table rises as the bottles enter the packer and then descends as the bottles are dropped, thus cushioning the fall.

• Markem-Imaje Model 5400 high-resolution large character inkjet case printers are installed on all five high-speed lines. The units incorporate M-I's CoLOS networking and software and are equipped with three printheads that enable Frank-Lin to print information required by the National Alcohol Beverage Control Assn. on the cases. 

NABCA is an organization that was established to represent the interests of alcohol beverage control states or monopoly sale states in the U.S. Alcohol beverage control states have state monopoly over the wholesaling and/or retailing of some or all categories of alcohol beverages, such as beer, wine and distilled spirits. There are 18 beverage control states in the U.S.

Frank-Lin uses Markem-Imaje's Touch Dry hot-melt inks that dry instantly on contact with no bleeding or fading; producing 100 percent readable bar codes. Touch Dry inks are solvent free, environmentally safe and employee friendly in formulation and handling.

The 5400 case coder uses an addressable 256-jet printhead that jets the hot-melt resin onto the cases.

• A Lantech S-2500 automatic stretch wrapper with a 30-in. roll carriage option was added. The unit features Lantec's load-seeking clamp and holds the film against it. This eliminates beginning film tails and improves containment. Frank-Lin also installed a labeler that prints and applies a tag to the wrapped pallets that is machine and human readable.

• A 48-nozzle Perrier bottle rinser from Fowler Products Co. LLC, Div. of Pro Mach was installed on Line 1. Bottles enter the rinser through a starwheel and, as the turret rotates, they are inverted over individual nozzles through which the same product as is being being run is pumped up into them to remove any contaminants. (This product is not part of the product that is filled into the bottles.) As the turret continues rotating, the rinsing product drains out of the bottles, after which they are turned upright and discharged through an exit starwheel.

• A Fowler/Zalkin 8-head capper installed on Line 4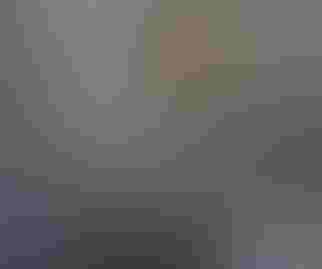 7 - FL - robot-rrr..JPG
applies roll-on, long-flange aluminum caps and tamper-evident plastic caps. Four of the capping heads apply the aluminum caps and four apply the plastic caps. The machine has a separate hopper for each type of cap.

• A-B-C Packaging Machine Corp. Model 49 decasers installed on Lines 4 and 5 can run glass or plastic bottles from RSC, HSC or RSC-tablock style cases. Cases are fed back-to-back and a side belt case drive lifts them into the air. Major flaps are plowed open and minor flaps open by the bottle weight as the bottles drop onto an impact-absorbing rubber belt. Bottles are single filed quickly with minimal bottle contact. 

Empty cases are uprighted and discharged. As the bottles discharge, they remain spaced and separate in their pack pattern until they reach the single filing section, which is designed to separate the bottles with minimum bottle-to-bottle contact.

• A depalletizing cell equipped with a robot from Fanuc Robotics America Inc. depalletizes cases of empty bottles for two of the high-speed lines. The unit can unload two pallets containing different bottles simultaneously. 

"The plant is living up to its expectations, and we are very satisfied with how well the project has worked out," says Maestri. "We have been able to reduce our labor, and we are in the process of collecting the data in regards to quantifying the energy savings." 

A-B-C Packaging Machine Corp., 800-237-5975, www.abcpackaging.com
Currie by Brenton, 800-535-2730, www.curriebybrenton.com
Fanuc Robotics America Inc., 847-898-6000, www.fanucrobotics.com
Fowler Products, Div. of Pro Mach, 877-549-3301, www.fowlerproducts.com
Hartness Intl. Inc., 800-845-8791, www.hartness.com
Lantech, 800-866-0322, www.lantech.com
Lock n'Pop, 800-225-5539, www.locknpop.com
Markem-Imaje, 866-263-4644, www.markem-imaje.com
Oden Corp. 800-658-3622, www.odencorp.com
PPI Technologies Group, 941-359-6678, www.ppitechnologies.com

SIDEBAR
Single-serve pouches add 'grab and go'
One of the most interesting operations at Frank-Lin is a line that produces 50mL single-serve stand-up pouches of spirits called Pocket Shots. Pocket Shots are an innovative concept that provides the consumer with a "grab and go" convenient and user-friendly package for alcohol beverages. It is packaged with a distinctive shape to resemble a miniature bottle, complete with a bottle neck for easy pouring. Each 50mL Pocket Shot pouch contains an 80-proof varietal, including Kentucky straight bourbon whiskey, imported Caribbea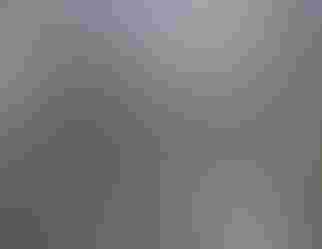 6 - FL - pouches-rrr.jpg
n gold rum, premium vodka, London dry gin and Especial Gold tequila imported from Mexico.

Pocket Shot developer Jarrold Bachmann devised the idea for the product after seeing the workers at his farm in South Africa buy simple, crude 25mL plastic sachets of alcohol to celebrate payday. 

"As someone who loves being outdoors, traveling and sports, I saw an opportunity to develop a product to fit my lifestyle and extend across all demographics from the older golfer to the Extreme Sport generation," states Bachmann. "Looking at how market demand has exploded for single serve, 'on-the-fly' convenient and easy-to-use products, I wanted to develop something that consumers want and can use anywhere."

The pouch material, which is produced in Switzerland, consists of a 3-layer laminated film that is FDA-approved for contact with the alcohol. The pouch combines the appeal of the traditional airplane bottle with the benefits of flexible packaging-freshness, touchability, recyclability, shelf stability and "stuffability."

Two-up filling
To start the packaging operation, workers place the pre-formed pouches into pockets on the infeed conveyor that transports into the Model FBM 10PMP in-line Laudenberg filler from PPI Technologies Group. This is an intermittent-motion machine so all of the following actions take place when the machine is stopped. Vacuum cups swing down, pick up two pouches at a time and place them into clamps on a continuous chain. Another set of vacuum cups pull the tops open, after which cone-shaped plungers descend into the tops to ensure that they are completely open. Fill nozzles descend into the pouches and dispense the product. 

The product is pumped from an adjacent tank by a Servo/Fill sanitary rotary gear pump from Oden Corp. After filling is complete, the nozzles retract and jaws close and heat seal the tops of the pouches. The pouches then drop onto a discharge conveyor. Workers manually pack 12 pouches into sleeves, after which 10 sleeves are placed into cartons.
Sign up for the Packaging Digest News & Insights newsletter.
You May Also Like
---