System management uncorks production bottlenecks
System management uncorks production bottlenecks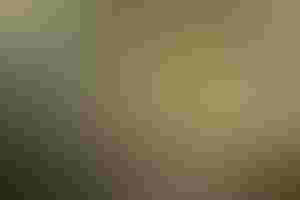 Clos du Bois produces 10,000+ cases of wine daily at its facility in Northern California. Now using a real-time, software-based management system, it has cut downtime and labor.
A craft steeped in tradition, winemaking is built on techniques and knowledge passed down through the ages. But in the 21st-century market, consumer demands, increasing competition and margins thinner than the skin of a Pinot Noir grape have somewhat tainted the manual methods and old-time winery approaches. They are prompting wineries to evolve and more critically evaluate their production processes.
Recently, Clos du Bois Winery, a premium winery in the lush Alexander Valley of Sonoma County, CA, recognized this need with a wine-barrel rollout of a major technology upgrade with the help of Rockwell Automation (www.rockwellautomation.com).
Geared toward optimized wine production for a more competitive edge, the project affected the entire winemaking process, from raw-material handling to the bottling of the finished wine. In an industry not known for being technologically savvy, Clos du Bois has leveraged advanced techniques and real-time information to improve performance and optimize its bottling and production practices.
Bottling since 1974, Clos du Bois wines include premium vintages and more than 20 varietals. It has crafted award winners that showcase the best of the Sonoma County area. Owning and farming more than 700 acres in the Alexander Valley, which is located about 30 miles from the Pacific coast north of San Francisco, today Clos du Bois is considered one of the best-selling Sonoma County wines in the U.S. Its elegant, aromatic wines are made with the highest quality grapes, whether for a full-bodied Zinfandel or a crisp Pinot Grigio. Evaluating goals for market growth is an ongoing process, Clos du Bois needed to determine how to develop a winery for the future—one that would eliminate labor-intensive processes and help create more wine at better quality.
Production upgrades weren't just necessary requirements, but important toward gaining and keeping a competitive advantage.
When winemaker Eric Olsen joined Clos du Bois in 2003, he brought with him a new style of winemaking. The fruit was to be left hanging on the vine to ripen longer than in the past, so that it could reach optimum maturity and flavor. But in doing so, the staff was given less time to crush and process the fruit during harvest by two to three weeks.
Recently, the winery's production initiative was to take a more progressive approach to increase the efficiency and effectiveness of its winemaking processes. Employing advanced automation and information technology, and coupling it with an established winemaking history, Clos du Bois is now able to unify what once were disparate processes on its bottling line and its processing operation and improved production flexibility and increased throughput.
Bottling all year long
Though most of its winemaking process is seasonal, Clos du Bois' production and bottling take place all year. The facility produces more than 10,000 cases of wine each day, and nearly 1.75 million cases each year. With consolidation and a surge of global wines seeping into the U.S. market, staying ahead of worldwide competition has become a growing challenge while consumers demand higher quality and more variety for a lower price. To accelerate its business growth, reinforce brand recognition and keep costs to a minimum, Clos du Bois realized it had to optimize its production processes while staying true to its high standards.
For years, it relied on manual labor to produce the wines. In fact, its entire winemaking process, from the crushing of the raw fruit to packaging, was built on older systems and applications that needed to be modernized to keep up with growing demand. That demand has been climbing an average of 11 percent each year. Yet production efficiency was less than desirable, the winery reports, and downtime was up. To meet changing throughput goals, employees needed to work around the clock. Production heavily relied on a paper-based tracking system to monitor and maintain quality records and store intellectual property data. The systems soon became cumbersome, and offered little insight for management into what was happening throughout each step of the winemaking process.
From vine to bottle
Clos du Bois creates wine blends using techniques typical of small wineries, but to produce varietals on a large scale, advanced automation technology had to start driving various production processes. All of these processes begin during the fall harvest. The grapes must be harvested when they reach maturity for the best quality and flavor. The fruit is trucked to the facility's crush area and is pneumatically pressed using compressed air. As giant grape presses extract juice from the grapes, the juice is fed into the winery through a complex piping system.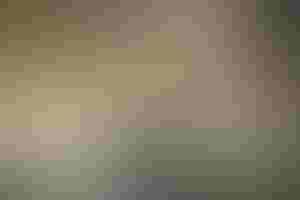 Clos du Bois' bottling line, above, now has a clear stategy for submitting information from the line to a database and generating reports that provide accurate information to result in better bottling performance.
The juice, or must, is later moved into one of 240 stainless-steel fermenting tanks, which together can hold up to 4 million gal. This begins the phase of fermentation, where yeast is added to break down the sugars. The red must, thick with fruit skins and seeds, ferments in tanks anywhere from 10 days to a month, resulting in the heavy body and rich flavors inherent to most red wines. Unlike the red wines, the white wines cool and ferment in the barrels. The fermentation process is closely monitored by quality personnel, and careful material handling and temperature control is essential.
After fermentation, the red must is pressed again and then both red and white wines are pumped to a barreling area for aging. There, the wine is poured into 60-gal French and American oak barrels, which add complexity with subtle toasty and woody flavors. The filled barrels are stored in a large, cool warehouse and aged for several months. During this time, the wine is pumped from one barrel to another to remove any solids resting at the bottom.
Wine volumes range from 80,000 to 100,000 barrels each year. Once aged, the wine is transferred to the high-speed bottling area where empty wine bottles are filled on a 64-head filler (the company declines to identify) at speeds of up to 320 bottles/min. Each bottle is filled and corked, and sent to one of two foilers that wrap the foil covers around the tops of each bottle. The bottles are then labeled and are case-packed in counts of 12 (equipment specifics have not been made available).
But the bottling line has experienced frequent bottlenecks and stoppages, and ran at about 65 percent efficiency. Without enough information as to what was actually happening online, it was becoming more difficult to identify areas that needed improvement. To make a change for the better, Clos du Bois says it first needed to determine where the problems were and what was causing them.
Identifying critical processes
A project-management team began identifying processes that had the greatest impact on overall production in terms of throughput and efficiency. The two main production stations having the most influence on overall production and yield are the grape-crushing area and the bottling line. The initiative was then broken down into two individual phases that the winery called "Clos du Crush" and "Clos du Bottle."
Though the team outlined individual goals for each phase, its overall objectives were to improve winery performance, refine production processes and gain a competitive edge while upholding Clos du Bois' standards for quality and consistency.
Once it accomplished these steps, the team hoped to increase production capacities.
The company wanted automation solutions that could improve visibility and streamline production from start to finish. The new technology needed to be flexible and scalable enough to respond to demands and market shifts of the future.
Clos du Bois says Rockwell Automation offers an ample support network, including training, 24-hr technical support and a dedicated, onsite staff to help with implementation and startup. The winery's existing applications and systems were built on Rockwell Automation systems, so it wanted to expand on that technology.
Adopting pre-integrated software and services based on Rockwell's FactoryTalk® software suite, along with an automated real-time data-collection methods for production monitoring, tracking, troubleshooting and process optimization, the Clos du Bois team was able to hone in on the root causes of production inefficiencies, and provide management with reports to get a clear picture of plant-floor operations. FactoryTalk allows the winery to share data throughout its operation, enforce redundancy and fault tolerances while tracking changes. The software simplifies information and automation system design. Also added was the FactoryTalk Transaction Manager, a tool that gathers information from the production floor's workcell controllers and delivers it to a central server.
Clos du Bois' plant engineers also needed a sophisticated data-acquisition system that could provide accurate, real-time information to identify problems and reverse them. For the bottling line, they selected the Rockwell Automation® Line Performance Solution as the backbone of an enterprise data acquisition (EDA) system. Measuring key production components on the line and allowing Clos du Bois to use the results effectively, the Line Performance Solution helps continually analyze production asset performance, whether identifying real causes of downtime, or accurately capturing changeover measurements. Rockwell also installed FactoryTalk Metrics, a Microsoft Windows®-based software that helps users evaluate the performance of critical production assets via a computer server. To collect, analyze and report production data on its own intranet system, Clos du Bois uses FactoryTalk Historian software.
Crushing inefficiency
To meet crushing throughput goals, the crush-pad system needed to process up to 1,200 tons of fruit each day. But the existing system's capacity was only 600 tons, which limited downstream processes once the fruit was pressed and delayed the winery's truck-delivery schedule. To provide better control and monitoring capabilities, the team developed a strategy with Rockwell Automation to replace the crush-pad system with a $2-million renovation that reconfigured existing machinery on a centralized control platform.
"One of the greatest challenges in winemaking is being true to your quality philosophy and insisting on it," Olsen says. "There are a lot of forces that can run against you—Mother Nature and external market issues—but protecting the quality of the wine is essential. It starts with the harvest and crushing of the grapes."
Based on Rockwell's Integrated Architecture, the platform has a full range of control and information disciplines to help optimize production, respond more quickly to customer or market demands and help reduce costs. The architecture encompasses both the automation and information segments with Rockwell's Logix Control Platform and the FactoryTalk integrated production and performance suite. An Allen-Bradley® ControlLogix® programmable controller governs the entire crushing system, from the conveyors that transport grapes into the press to the pumps that push the juice into the winery.
System performance and efficiency of the pneumatic grape presses and pumps has improved, thanks to Rockwell's Intelligent motor control, driven by Allen-Bradley PowerFlex® 700 AC drives. The drives deliver the precise motor torque, speed and position control to enhance the crushing operation and minimize the amount of solids generated in the pressed fruit. System communication is carried out by an EtherNet/IP™ network that allows operators to do more than simply control motor speed. Networked drives provide operators with valuable diagnostic and monitoring information that helps reduce maintenance and troubleshooting time, improve safety and increase productivity and motor protection within each press.
According to Clos du Bois' plant engineers, the system enhances the way grapes are received and processed and changes how employees interact with the system, giving them more visibility and insight into the operation to help better control production. Operators can interact with the displays in English or Spanish, and the entire system can be operated with just a few clicks of a computer mouse.
Bottling line in focus
The winery also wanted to expand and optimize efficiencies on the bottling line, which was experiencing unplanned bottlenecks and stoppages. The line ran at 65 percent efficiency and there was no way method of getting feedback on exactly what was actually happening, which made it difficult to identify areas for improvement. Without a clear picture of the bottling process, there was no understanding of the causes of problems and no clear solution to resolve them. Management needed to understand where the problems were and what was causing them. Rockwell Automation recommended a data-acquisition system that could gather line information and present it in a usable format for better decision making in real time.
From management's perspective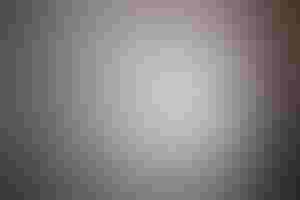 The Line Performance Solution collects, stores and analyzes the winery's production information displayed in easy-to-read graphics.
"From a management perspective, having access to meaningful production information is the essential first step in making operational improvements," says Chase Cambron, vp of operations at Clos du Bois.
"You can't manage what you can't measure, and we knew that the key to solving our problems was gaining access to plant-floor data so that we could assess and improve our processes."
Here's where Rockwell Automation's Line Performance Solution pre-integrated software and services based on the FactoryTalk software suite stepped in to unveil a wider view of the line's processes. For data acquisition, the software ties many variables together that impact overall equipment effectiveness. FactoryTalk also offers on-demand access to downtime monitoring and alerts, production performance analytics and equipment performance. Reports display production metrics associated with runtime, shifts, operator, work orders and the status of the wine.
The line-performance solution was prepackaged, so it was easy to supply management with a specific budget for the project. Management can gain clear access to line information, put it into a database and create systems and reports for the operators who need it. The bottling-line staff, management and maintenance personnel can then take the information from the line and use it to determine how to improve line performance. Working with a taskforce of engineering managers from its sister facilities, Clos du Bois was also able to create a forum that worked to develop a standard for its corporate information technology (IT) network.
Data allows proactive approach
After ironing out those issues, the team of engineers installed the various software applications within the Line Performance Solution. The tools proved to be seamless at extracting manufacturing data, allowing Clos du Bois to review current and historical production information.
Once up and running, the line solution began collecting, storing and analyzing production information. The data is displayed in easy-to-read graphics and customized reports on standard PCs off the production floor.
Management can view general calculations by workcell, downtime for each machine, quality data, changeover times and specific events that cause line stoppages, such as a jammed bottle or spilled product.
By eliminating the guesswork, the winery can tip its glass to a more proactive approach to improving production and defining best practices. Today, it can quickly pinpoint the source of production problems, and employees have a better understanding of the issues that cause downtime and inefficiencies.
In just two harvests, Clos du Bois saqys that it has seen a complete return on its investment on the system. Overall production is up 10 percent using the same number of workers. The increase resulted directly in higher profits, according to Cambron.
"Rockwell Automation helped us make a cultural change, bringing various departments together to collaborate and make improvements based on real issues," concludes Cambron. "We're looking forward to building on it. We now have a standard, single control platform for all of our automation processes. The improvements give operators better visibility into the winemaking process, reduced maintenance costs and provides access to actionable production information."
Sign up for the Packaging Digest News & Insights newsletter.
You May Also Like
---