The Manufacturing Institute Adds PMMI Mechatronics Certificate Program to Manufacturing Skills Certification System
The Manufacturing Institute Adds PMMI Mechatronics Certificate Program to Manufacturing Skills Certification System
PMMI is pleased to anno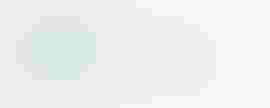 Manufacturing-Institute-logo.jpg
unce its Mechatronics Certificate program has been added to The Manufacturing Institute's Manufacturing Skills Certification Systems (SCS) offerings. The Manufacturing Institute is a 501(c)(3) affiliate of the National Association of Manufacturers (NAM).
"Since work on the Mechatronics Certificate program began, it's been PMMI's hope that curriculum developers and schools around the country would adopt these standards to provide more training for this important career path," says Charles D. Yuska, President & CEO, PMMI. "Being included in the NAM-endorsed SCS goes a long way toward achieving that goal."
The Mechatronics Certificate Program is the result of a partnership between PMMI, the Mid-Atlantic Mechatronics Advisory Council, and several packaging and technical schools. To date, three programs have been launched: Introduction to Industrial Electricity, Introduction to Mechanical Components and the newest, launched at PACK EXPO Las Vegas this week, Introduction to PLCs. Plans are to provide tests in four key areas: mechanical, electrical, controls and computer science.
In 2009, PMMI's skill standards for mechatronics were added to the Competency Model Clearinghouse of the U.S. Department of Labor (US DOL) ( www.careeronestop.org).

"As manufacturing leads the way to economic recovery, now is the time to expand the SCS and the educational pathways to careers in all sectors of our manufacturing economy. And, we know automation is key to driving productivity and quality across all sectors of manufacturing," says Emily Stover DeRocco, president of the Manufacturing Institute. "After careful consideration by the SCS Approval Committee, we were pleased to extend an invitation to PMMI to join the system, with PMMI's Mechatronics Certificate programs."
Mechatronics is the synergistic application of mechanical engineering, electrical engineering, control engineering, and computer science in the manufacturing environment. It is a skill and knowledge set used by mechatronics engineering technicians to assure the automation that drives modern manufacturing delivers its potential for higher productivity and output.
The Manufacturing Institute, an affiliate of NAM, established SCS to develop the nation's science, technology, engineering and math (STEM)-capable workforce for advanced manufacturing. Among the goals of the partnership with PMMI are:
•  To align these nationally portable, industry-recognized credentials with educational curricula and pathways in grades K-12, and in community colleges' and four-year colleges' programs of study, that lead to high-wage, high-growth technical careers;
•   To provide information on these educational pathways that leads to advanced manufacturing or automation career pathways, to help connect students and workers to lifelong learning and advancement opportunities; and
•   To ensure that advanced manufacturing employers and automation professionals recognize the value of these credentials in their recruitment, screening and hiring processes by recognizing, preferring or requiring nationally portable, industry-recognized credentials.

Yuska adds, "I am pleased that The Manufacturing Institute has invited PMMI to be a partner in building the advanced manufacturing workforce and expanding the NAM-Endorsed Manufacturing Skills Certification System, which plays a vital role in the future of manufacturing around the world." 

More information about PMMI's Mechatronics Certificates is available at PMMI.org, and staff will demonstrate the online programs at the PMMI booth (C-50) at PACK EXPO Las Vegas this week.
About PMMI
PMMI is a trade association of 560-plus member companies that manufacture packaging, processing and related converting machinery in the United States or Canada; machinery components and packaging containers and materials. PMMI's vision is to be the leading global resource for packaging, and its mission is to improve and promote members' abilities to meet the needs of their customers.

PMMI organizes the PACK EXPO trade shows: PACK EXPO International, PACK EXPO Las Vegas and EXPO PACK México, connecting participants in the packaging and processing supply chain with their customers around the world. Coming Up: PACK EXPO International at McCormick Place in Chicago, Oct. 28-31, 2012.

Learn more about PMMI and the PACK EXPO trade shows at PMMI.org and Packexpo.com.
About The Manufacturing Institute
The Manufacturing Institute (the Institute) is the 501 (c) 3 affiliate of the National Association of Manufacturers. As a non-partisan organization, the Institute is committed to delivering leading-edge information and services to the nation's manufacturers. The Institute focuses on developing human capital strategies through education reform and workforce development, conducting applied research to provide critical information to public policy makers on challenges and opportunities for today's industry, and advancing the innovation capacity of manufacturers operating in a global market. Visit institute.nam.org
Sign up for the Packaging Digest News & Insights newsletter.
You May Also Like
---