What Can Today's Plastic Chain Conveyors Do for You?
What Can Today's Plastic Chain Conveyors Do for You?
Current modular chain conveyor systems help sustain uptime and productivity while maximizing the return on capital investment for the entire line.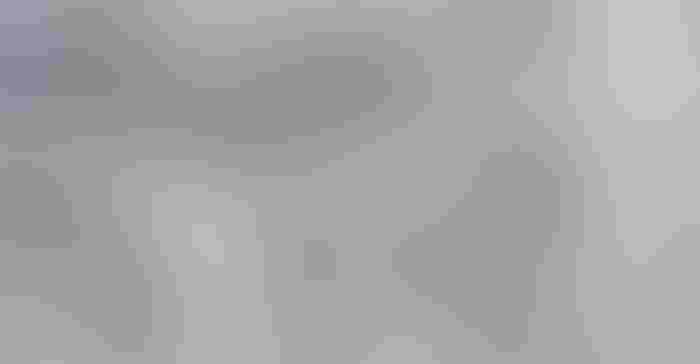 Today's modular conveyor systems are highly configurable to fit within different plant layouts or to accommodate diverse product lines.Image courtesy of Bosch Rexroth
It's really no cliché to say that change is nearly the only constant in consumer packaged goods (CPG) manufacturing. Whether a line is filling bottled water, moving liquid hand soap, or packing cookies, consumer packaged goods operations must be agile as consumer trends, new product fads, and innovative packaging concepts enter the market.
At the heart of a nimble CPG manufacturing operation is its transport technology. Modular plastic chain conveyor systems offer benefits such as increased flexibility and interchangeable modules. At the same time, these systems respond well to key industry trends, such as larger and heavier packages, increased reliability, and uptime through stronger yet quieter chains, high efficiency gear motors, low-wear components, and the ability to easily incorporate into a larger factory automation solution.
As the industry's needs change and evolve, so too have the key features and capabilities of plastic chain conveyor systems. Choosing the right conveyor system is critical when implementing a new line or upgrading existing facilities, and understanding the latest generation of plastic chain can help CPG manufacturers make the best choice for their current and future requirements.
Key role of conveyors in packaging operations.
Conveying systems are often seen as a commodity and, as such, are some of the last considerations when designing and equipping production lines, with packaging machinery taking the spotlight during the design and layout phase. This is because conveyors are often viewed as equipment with the mundane task of moving products from station to station, compared to the more complex functions in different line equipment.
However, today's generation of modular chain conveyor systems demonstrate the importance of a high-quality, high-performance transport system in efficient, well-organized material handling applications. Current chain conveyor systems function to sustain uptime and productivity while maximizing the return on capital investment for the entire line.
One of the most valuable contributions that plastic chain conveyors can provide CPG manufacturers is their modularity ¾ the ease with which different components can be combined into the perfect layout and flow for a given production ¾ with smooth transitions between upstream and downstream equipment. Consumer packaged goods cover a range of products, some with multiple sizes, that require quick changes for smooth production. Coupled with the limitations of available facility space, modularity is key to making the most of existing infrastructure and accommodating the needs of production.
In addition, modular chain conveyors can relieve bottlenecks and other product flow challenges via line buffering and accumulating. They can also support rapid changes in process speeds, infeed/outfeed demands, production disturbances, and changeovers for product dimension changes or labeling updates.
Another equally important trait is flexibility, or the ease with which the conveyor system can be modified and reconfigured to respond to changing product needs as market and consumer tastes evolve. Plastic chain conveyors feature components such as flexible chain, guides, curves, and gear motors that can be easily combined for custom layouts. Variable configurations play a critical role to accommodate different package sizes and shapes and different climbs and descent rates when moving product from one level to another.
Conveyor systems, when designed correctly, can help protect the product, as well as any high-end package graphics, as the product makes its way throughout the many stages of production and onto store shelves. This is especially relevant when manufacturing products in industries like cosmetics and personal care, where damage to the packaging could be detrimental to the sales potential of the final product.
Ensure smooth handling.
Leading chain conveyor manufacturers continue to improve their systems, incorporating advances in existing features, as well as new capabilities that help improve installation, ease of use, and speed for material handling applications.
Maintaining a steady production with minimal unplanned downtime is a unifying goal across CPG producers. In response, chain conveyor manufacturers have invested in improving core conveyor components, such as the chain, slide rail, and connection method, keeping production flowing smoothly and quietly.
These upgrades to conveyor components allow a plant to operate much longer runs. With the introduction of gear motors with an IE3 efficiency rating, longer runs can also remain energy efficient. The motors use the same amount of power that was previously used for shorter lengths; the newer motor-gearbox combinations can also be tuned to boost the power output so that heavier loads can be handled on the same conveyor. These gear motors also offer an expanded range of throughput speeds, which can help support throughput rates from three meters per minute up to 60 meters per minute for fast packaging applications, such as pill bottle filling or blister pack sealing.  
Key considerations for layout and installation.
The efficiency surrounding not only ease-of-use but ease-of-installation should be another key consideration when evaluating conveyor systems. Are there pre-made modules? How quickly do the components come together? Are the components designed with ease of installation in mind? For example, slide rails installed with screws instead of rivets can reduce assembly times and produce less noise. Starting with easily combinable modules, along with t-nut/t-bolt technology, involves fewer screwed connections and results in faster assembly. It also allows manufacturers to perform maintenance quicker, eliminating unnecessary downtime for maintenance procedures.
Plastic chain design has evolved to accommodate a wider range of material weights and configurations to move materials. In one example, a manufacturer needed to move lightweight metal and plastic product lids up multiple inclines. The conveyor manufacturer supplied plastic chains with a flocked surface that provided just enough friction to hold the product in place as it moved upward without damaging the lids. High-quality plastic chain also helps move material in any direction needed to make the production line more efficient and effective. 
Other improvements in plastic chain design and the materials used in it, combined with refinements in the slide rail design, have significantly improved the coefficient of friction for the entire system. This provides several key benefits: conveyor moving parts last much longer and require less frequent maintenance intervals; the overall system runs more quietly; and the reduced friction contributes to improved overall energy efficiency (OEE).
The layout capabilities of conveyor systems should also be a key consideration, regardless of what type of product is being produced. It's no secret that space is limited for CPG manufacturers, so a system with standard components that can be laid out to maximize the use of every available square foot is a necessity.
Conveyors offer a simple yet creative opportunity to help CPG companies guide products through specialized motions at relatively high throughput speeds. For example, if a packager needs to change the orientation of a box or package, companies will sometimes purchase complex handling machines to perform the task. However, with the right conveyor system configuration, manufacturers can accomplish these complicated tasks without needing to purchase specific machinery. For example, a conveyor system with a guide rail positioned at 90 degrees to the flow of product, at just the right angle, can change the orientation of the product without extra equipment. Or, if the package needs to be flipped over, it can be dropped off a ledge from one conveyor to the next to accomplish the move. A strategic plastic chain conveyor manufacturer can help determine if using these methods is the right fit for the application, based on several factors, such as the product type, the shape and dimensions of the package, how stable it is in terms of its center of gravity, and the content's fragility.
Plastic chain conveyors contribute to factory automation.
Many leading CPG manufacturers are making large-scale investments in complete solutions that fully automate their production and help them to capture, analyze, and leverage real-time data about automation operations to continuously fine-tune and improve their processes.
Despite being a "simple" solution, in many ways, chain conveyors can be viewed as the "backbone" of any successful implementation of factory automation. After all, the conveyor transports the product from start to finish in the overall automation workflow. As CPG producers begin to invest in automation solutions, conveyors and how they integrate into the workflow should be considered.
Conveyors are being engineered to more easily integrate into electronic production floor Kanban systems so that the rest of the line and the plant knows how "the backbone" is operating. Combining this data with real-time analytics — using artificial intelligence (AI) — enables manufacturers to quickly find the cause of bottlenecks and eliminate them, ultimately keeping production at high efficiency and improving the return on investment.
Another question to ask is if the conveyor can integrate with existing controls platforms. Or, if upgrading the infrastructure for automation, can it work with other related technologies needed to create an automated workflow. In this scenario, the conveyor should seamlessly integrate with other key automation technology, such as linear Cartesian robots or advanced controls.
Working through conveyor options.
Modular plastic chain conveyors are high-performance, versatile components of any modern packaging line, offering the reliable operation and flexible configurability CPG manufacturers need to meet the constantly changing marketplace and consumer preferences.
Whether a company is installing a brand-new line or redesigning existing facilities, partnering with a conveyor technology provider that understands the specific application needs will be key. If you're a CPG company with lines in multiple locations, conveyor suppliers with a global presence will also provide some advantage during the process.
By engaging with a conveyor expert early, CPG companies benefit from their ability to understand the unique space and footprint conditions of the facility, where the conveyor will be installed, and what layout is needed to accommodate the space. In addition, it gives them an opportunity to understand the packaging processes, throughput, and quality control requirements at all stages of the workflow, as well as how the whole line works as one system, so they can help provide the right configuration to meet all production goals.
Sign up for the Packaging Digest News & Insights newsletter.
You May Also Like
---