What will the plant of the future look like?
What will the plant of the future look like?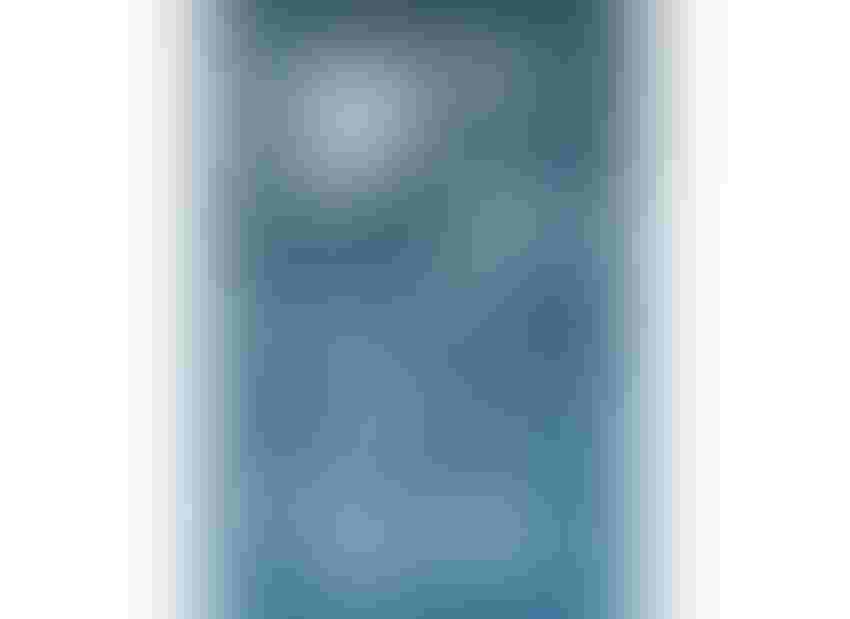 Food and beverage packaging plants face more complexity, making it that much more critical to work towards efficiency.
Increasing complexity will drive plant upgrades. Here are five key areas to invest in now so you'll be prepared later.
At a time when business leaders are screaming for simplicity, with a recent Forbes headline calling for Chief Simplicity Officers, one of the most significant byproducts of progress in the food and beverage industry is complexity.
In fact, our industry will continue to face complexity for the foreseeable future. In a fast-paced competitive landscape, companies must endeavor to keep up with increasing demands from consumers, retailers and regulators while continuing to differentiate their products and keep costs down.
For many, managing that complexity will require improving their plant's ability to juggle a dizzying number of product formulations and innovations—and to do so in a way that is efficient, smart and safe. This means their operations must save water, energy and human capital while delivering outstanding quality at maximum productivity. In addition, their products must be traceable for food safety. And whether it's all at once or in phases, creating this "plant of the future" is a project that calls for planning now—a point that manufacturers seem to be taking to heart.
Multiple drivers
Consumer demands for increased variety, at their most basic level, mean running smaller batches of multiple formulations, sizes and even packaging types—endeavors that often decrease plant efficiency and increase waste.
Product protection is taking on new proportions as well. With the lightning speed that news travels these days—by word of mouth or social media—brands and their manufacturing partners must do their utmost to prevent contaminants from entering the food supply. Equally important is quickly understanding and isolating any problems that do occur. For manufacturers, being accountable requires increased traceability capabilities.
But product protection goes beyond food safety. It also means preserving the fresh properties of sometimes delicate natural ingredients in foods and beverages.
As awareness and concern rises about depletion of our planet's resources and our industry's impact on climate change, it is not enough to manufacture products faster, cheaper and with higher quality. All the impacts of food, from efficient production of plants through every aspect of their processing and packaging, must be optimized to consume the least amount of resources (that is, energy and water), create the least possible waste and reduce carbon footprints.    
So what are some of the target areas to focus on as producers seek to optimize their plants and make hard choices about current and future priorities?
Five key areas are enhanced information systems, safety/traceability, efficiency, flexibility and a smaller-but-smarter workforce.
1. Information systems
Knowledge really is power today, and the capabilities of newer plant information systems are truly impressive. Minutes of lost production time add up quickly in lost revenue, so having computer systems that can predict a production bottleneck or warn when a machine part may be nearing the end of its lifetime pay for themselves relatively quickly.
Looking beyond today's cutting edge and even further in the future, Luis Shimabukuro, Tetra Pak's sales automation manager for Central and South America, sees cloud computing as a game changer. It enables wireless connectivity throughout food and beverage plants and encourages a cleaner environment with far fewer cables and electrical wires.
This technology will enhance an automation solution already on the market called Tetra PlantMaster, a holistic automation solution that controls a plant from ingredient sourcing to consumer. These wireless and cloud computing enhancements will "make it possible for plant managers to reside in the city nearer customers and consumers and still be in complete control of facilities in remote rural places," adds Anna Paula Herrstrom, coordinator of engineering and automation at Tetra Pak Central and South America. (Currently, Tetra PlantMaster is offered in four implementation stages so that companies can phase it in gradually, spacing out the costs and training requirements.)
2. Safety and traceability
In the near future, food and beverage plants will face even more stringent federal safety and traceability rules. Maximized information can minimize losses and be the difference between internally recalling a pallet that hasn't gone out and having to publicly pull back a week's production. Cutting edge equipment and automation systems, such as the Tetra PlantMaster, offers the ability to trace a raw ingredient from the field or farm where it was originated, through delivery, the production process, onto the trucks leaving the warehouse and onto the final destination on shelves and consumers' homes. In this age of social media, a recall can do lasting damage to a brand with devastating speed.
3. Efficiency
It's not surprising that newer machines run faster, but the gains in recent years may have plant owners crunching the numbers and struggling to keep production lines current. Five years ago, lines were processing 5,000 to 6,000 aseptic cartons an hour. Now they can do up to 24,000, with the next milestone in sight: 40,000 units per hour. These newer machines use less water and energy, saving money and creating a lower carbon footprint as additional benefits.  
In fact, speed is key. Upgrading old, slower running lines, with newer high-speed lines can be used to reduce operational cost yet maintain throughput. Alternately, new lines can increase throughput using the same plant square footage, since two high-speed lines will generally fit in the same space as three older lines. But adding more packaging capacity becomes a moot point if the upfront processing capacity—notably mixing and blending—can't be sped up accordingly. Efficiency has become so key that professional consulting services exist to help manufacturers optimize their plants with respect to production, costs and environmental impact.
It's not hard to see why increased plant efficiency is No. 1 on Tetra Pak's eight trends that will dominate the food and beverage industry through 2020. 
4. Flexibility
An increasingly competitive food and beverage environment means that line flexibility may be as important as efficiency in some cases. That's because it allows manufacturers to react quickly to maximize differentiation from competitor products, increase variety in a brand's offerings and meet consumer demands, while at the same time avoiding costly reinvestment in capital equipment. Flexibility and capability were ranked as more important considerations than production capacity and efficiency for more than 56% of the IDC Manufacturing Insights survey respondents.
5. Smarter workforce
In part due to automation, the food manufacturing plants of the future will continue to operate with fewer but more technologically savvy workers. There will be fewer low-skilled, lower-paid jobs and more at the higher end for employees with advanced skills in information technology.
After several down years, during a time where investment seemed too risky, food and beverage manufacturers now run the risk of failing to act quickly enough. Plant improvements are necessary to grow, to stay in compliance and to do so in an energy efficient and otherwise sustainable way. So it is critical to make timely investments in infrastructure, employees and training to improve production capacity, efficiency, safety, flexibility and, ultimately, company longevity.
For those bold enough to act on the plans they've been laying, the time for the plant of the future is now.
Marcelo Ferrer, director of contract manufacturing, Tetra Pak Inc. U.S. & Canada, has been involved with aseptic processing and packaging for 20 years. He oversees a network of contract manufacturers that offers Tetra Pak's services to food, beverage and dairy customers. Tetra Pak is a global food processing and packaging solutions company. Further insights are available at DoingWhatsGood.us.
Sign up for the Packaging Digest News & Insights newsletter.
You May Also Like
---