Wrap up versatility
Wrap up versatility
Diamond Wipes Intl., Inc. is the original manufacturer of hot and cold disposable wet wipes in the U.S., the company says. Founded in 1994, the company now occupies a state-of-the art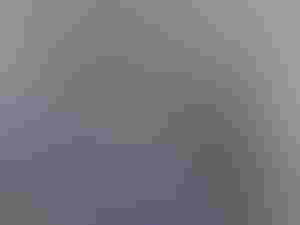 Diamond3.jpg
130,000 sq-ft facility in Chino, CA that produces more than one million towelettes per day. "We were producing hot wipes in Taiwan, and when we came to the U.S. in 1994, no one was making these products," says president Eve Yen. "We started with one machine, and now we have more than 40 machines." 
Among its offerings, Diamond Wipes produces the familiar microwavable hot-wipes seen in major restaurant chains such as Tony Roma's, Applebee's, Outback Steakhouse and other leading brands and foodservices distributors. Contract packaging has become the fastest growing sector of Diamond Wipes. The company provides services to several major cosmetic, household and personal care companies, some of whose products ar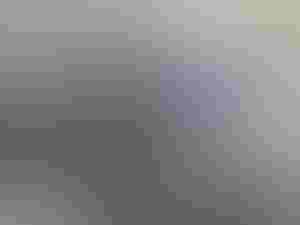 Diamond4.jpg
e found in large chain stores such as Wal-Mart and Target.
Versatile wet-wipes machine
One of Diamond Wipes' more sophisticated operations is a line that incorporates a Model Clipper Rx200 wet wipes machine from Paper Converting Machine Co. and a horizontal wrapping system from Imanpack Packaging and Eco Solutions S.p.A. 

During Packaging Digest's visit, Diamond Wipes was producing a package of Ettore Clean Screens Wipes containing 25 wipes on this line. The Clipper Rx200 wet wipes machine has 10 unwind systems where nonwoven material mounted on rollers is fed into the machine. During PD's visit, the line was running five of the infeed systems to form 5-high stacks. The line can produce up to 10-high stacks if all of the infeed systems are in use.

Rolls of wipes material are mounted beside the machine and drive rollers pull the material into the machine. The material enters the unit at right angles to the take-away conveyor, so it passes over a 45-deg turn bar that aligns the material with the conveyor. 

Next it travels around a wetting tube where the wipe fluid flows through small holes into the material. The film then travels over a tensioning roller followed by a folding board that folds it into its final shape. 

Each continuous web of folded material is placed on top of the previous layers to form the five-high stack. A pull station maintains the propter tension of the stack of wipes as it travels through a pinch-cutoff station where a rotary knife cuts the continuous web into individual sets.
In this operation, a solid blade mounted on a roller above the conveyor cuts against a sol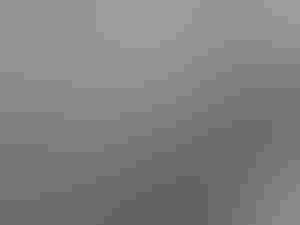 Diamond1.jpg
id anvil roll. The speed of the conveyor and the cutoff station can be adjusted to provide any desired length of the finished wipes.

The stacks of wipes are then assembled into larger stacks that are sent to the wrapper. During PD's visit, the machine was running a 25-wipe package so five stacks were combined. This is an extremely versatile machine that can run wipes ranging in length from four to 12 in. and stacks containing up to 120 wipes at speeds to 125 stacks/min. 

The cutoff station and the stacker are servo-driven for accuracy and ease of changeover. The menu-driven machine is a Rockwell platform with servos, controls and HMI from Rockwell Automation. The operator sets the operating parameters including speed, wipe length and stack height into the menu and this information can be recalled at a touch on the HMI.
Wrapping system
Stacks of wipes are conveyed to a continuous-motion horizontal wrapping system from Imanpack Packaging and Eco Solutions S.p.A. The North American representative for this equipment is Barbarotto Int'l Machinery. The system includes the horizontal flow-wrapper and an integrated film-preparation station that delivers the film to the wrapper. 

Two rolls of film are mounted above the conveyor on the film-preparation station, which includes an option to automatically splice film from the second roll when the first roll runs out. The film travels down through a series of tension control rollers which guide the film into a servo-assisted rotary die-cutting unit, which cuts an opening in the film through which the wipes can be removed by the user.
Labels applied
After die cutting, the film is guided into the label-application zone, where a roll of pressure-sensitive labels is mounted above the film. As the film enters this area, the labels are pulled down and applied over the die-cut opening in the film. A registration system utilizing two p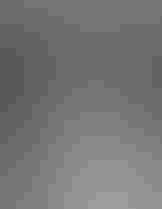 Diamond2.jpg
hoto eyes reads a registration mark on the main film and synchronizes the operation so that the opening is always in the correct location, and the labels are always applied in the right place.
A Linx 4900 ink-jet printer from Foxjet, an ITW Co. prints a code date and lot code on the label as it is being applied to the film. 

Next, the material is ready for the wet wipes. Stacks of wipes enter the wrapping machine through a servo-assisted in-line automatic feeding system, where synchronized fingers push the stacks of wipes onto the continuous strip of film. This flow-wrapper has the film mounted underneath, so that the film is positioned top-side down, and the product will be riding on the film, preventing any fluid from dripping out of the packages.

The infeed conveyor has three photo cells that monitor product levels and spacing, and maintain optimum speed. The film then travels through the continuous-motion cross sealing jaws followed by the fin-seal unit that has two pre-heat wheels, two sealing wheels and two folding wheels.
This flow-wrapper is equipped with long-dwell sealing jaws, so a tight hermetic seal can be produced. Finally, the packages are cut apart through the center of the cross seals. 

The machine, which includes a gusset attachment for bags requiring a gusset, has an Allen Bradley servo axis drive system from Rockwell Automation. The machine PLC and HMI were supplied by Siemens.
The finished packages are manually case packed for shipment.

Barbarotto Intl. Sales Corp., 516-594-1300. www.barbarottomachinery.com
Foxjet, an ITW Co., 800-369-5384. www.foxjet.com
Imanpack Packaging and Eco Solutions S.p.A., 011-39-0445-57881. www.imanpack.com
Paper Converting Machine Co., 920-494-5601. www.pcmc.com
Rockwell Automation, 414/382-2000. www.rockwellautomation.com
Siemens, 800-743-6367. www.usa.siemens.com
Demand for wipes forecasted to increase
4.3 percent per annum to $2.3 billion in 2014.

A study by The Fredonia Group Inc. published in December 2010 analyzes the $1.8 billion U.S. wipes industry and covers consumer and industrial wipes. Consumer markets include personal care (baby, hand and body, facial and other), household care (general purpose cleaning, floor care and other) and other (automotive, pet care and all other). Industrial markets include health care (primary care and emergency care, and long term care), manufacturing (special and general purpose), commercial (foodservice and other) and other. In addition, raw materials (substrates and chemicals) are included.

Demand for wipes, both consumer and industrial, is forecast to increase 4.3 percent per annum to $2.3 billion in 2014. Wipes will continue to benefit from features such as ease-of-use, disposability, portability, and reduced risk of cross-contamination. Nevertheless, growth will decelerate from rates achieved during the 2004 to 2009 period, due to increasing market maturity and a shift in preferences to more environmentally friendly consumer goods and cleaning methods. In response to the "green" trend, wipes manufacturers will continue to develop biodegradable and other environmentally friendly products.

After suffering from slower sales during the recession that began in December 2007, the industrial wipes market will benefit from a rebound in manufacturing activity through 2014. As a result, the industrial wipes market is projected to achieve more rapid gains than the consumer market. In addition to a more favorable economic climate, demand for industrial wipes will benefit from new product innovations and expanding applications.
Among industrial wipes, health care and manufacturing types will remain the largest segments of this market, with special purpose products such as surface preparation wipes and patient bathing wipes projected to see the fastest growth.

Convenience, consumer acceptance and innovation will remain driving forces in the consumer market, with hand and body, household cleaning, and a number of other, small volume consumer wipes projected to register the strongest growth. Growth in household care wipes, such as general purpose disinfectant wipes, will be propelled by the appeal of one-step, disposable wipes that provide a quick and convenient format for household cleaning chores. These wipes also offer a fast and easy cleaning alternative for consumers with little free time. 

Hand and body wipes, such as bathroom hygiene and general purpose bathing, will enjoy increased market penetration. For example, the concept of wet bathroom tissue as part of a standard bathroom routine is gaining acceptance. Market penetration of general purpose bathing wipes is increasing among individuals who are bedridden or find it difficult to enter and exit a bathtub. 

While baby wipes will remain the top selling type of consumer wipe, demand growth will continue to be restrained by market maturity, as well as continued replacement by newer, task-specific wipes in non-diaper applications, where baby wipes once enjoyed considerable popularity. Demand for baby wipes is expected to rise 2.1 percent per year to $565 million at the manufacturers' level in 2014, increasing slightly to just over 24 billion units during the same time.
The study, No. 2697, sells for $4,900.

The Freedonia Group Inc., 440-684-9600. www.freedoniagroup.com
Sign up for the Packaging Digest News & Insights newsletter.
You May Also Like
---