Coors Light Adds Beer-Flavored Ice Pops to Lineup
Coors Light Adds Beer-Flavored Ice Pops to Lineup
Some 250,000 Coors Light Coors-icles in 2-oz. squeeze pouches are available online and at 800+ bars nationwide during March Madness basketball.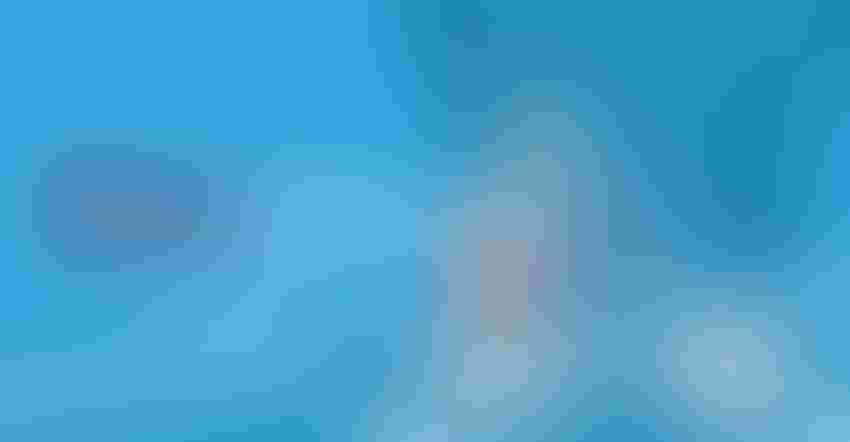 The NCAA basketball tournament is 100% high drama and chaos for fans. There's a good reason it's called March Madness.
To help fans keep their cool, Coors Light expanded its branded product lineup in a surprising way by introducing Coors-icles, nonalcoholic beer-flavored ice pops.
Inspired by the flavor and refreshment of an ice-cold Coors Light, the product is intended for 21+ age consumers for a limited time during the tournament season.
"Every point, slam dunk, assist, and block puts you on the edge of your seat, but a taste of a Coors Light Coors-icle will bring you back to a moment of chill," says Marcelo Pascoa, vice president of marketing for the Coors Family of Brands. "We're making sure that fans watching the games at home or at bars nationwide can cool down with a Coors-icle."
The unique new product received a huge assist from TopPop Packaging, a contract manufacturing and packaging company in New Jersey that specializes in single-use flexible beverage packaging for the drink pouch, cocktails, and ice pop markets. It's a turnkey source that formulates, blends, fills, packs, and ships finished products to retail that handled the production and packaging of the product.
Coors-icle packaging and production and a reignited game plan.
The contract packager is a wholly owned subsidiary of Iconic Brands, whose COO, John Cosenza, provides exclusive insights into the launch. His sales team had been collaborating with Mischief Marketing to bring the project to fruition.
"The Coors project originated in December but stalled," Cosenza tells us. "It was reignited as March Madness approached."
The graphics design that he describes as "a slam dunk" was managed by Coors to complement a can of Coors Light in looks while the product does so with taste.
He feels the 2-oz. net weight is the ideal volume to freeze and is a size "we've perfected using our flexible packaging equipment."
Initial feedback via media and social media has been positive, Cosenza reports.
It's such a cool idea we wondered if it could turn into more than a limited-time offer?
Will there be a second round for Coors-icles?
"We will revisit things after March Madness comes to an end," Cosenza responds. "We have great flexible packaging ideas for Coors.
"We produced 250,000 Coors-icles in a flawless process. It was great to work with a world-class brewer."
Legendary basketball analyst Dick Vitale is also a fan of the ice pops.
"For more than 40 years, I've been known for my enthusiastic, passionate, sometimes controversial—but never boring—style," he says. "This month, when everyone is screaming their lungs out over a little game, the Coors Light Coors-icle is here to provide some chill."
You can always bank on Vitale for a quotable comment.
Six-packs of Coors-icles are available for $20.37 online at shop.coorslight.com or for $3 each at 800 bars nationwide throughout the tournament's run, Cosenza notes.
Sign up for the Packaging Digest News & Insights newsletter.
You May Also Like
---