Suntory Unveils World's First 100% Recycled Aluminum Can
Suntory Unveils World's First 100% Recycled Aluminum Can
Breakthrough beverage can from a three-company partnership yields two limited-edition products that boast a 60% lower carbon footprint.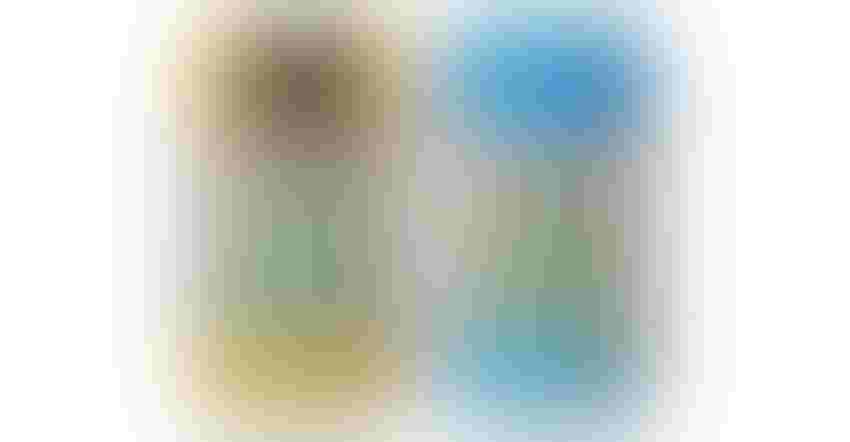 Image courtesy of Suntory Spirits
Global brand Suntory Spirits of Tokyo, Japan, is pushing the amount of recycled aluminum in cans to the maximum with the introduction of a 100% recycled aluminum 350-mL can derived solely from recycled aluminum cans.
The limited-edition nationwide launch in Japan on September 6 featured two products, The Premium Malt's CO2 Reduction Can and The Premium Malt's Kaoru Ale CO2 Reduction Can.
Jointly developed by UACJ and Toyo Seikan Group Holdings, the first-of-its-kind 100% recycled aluminum Stay On Tabs (SOT) can emits 60% less carbon dioxide compared to a standard aluminum can.
"We are delighted that the three companies were able to take on the challenge to reduce greenhouse gas emissions in the value chain and achieve this goal," says Masaaki Fujiwara, deputy division COO, sustainability management division leader at Suntory Holdings. "We will continue to work together with all members of the value chain and promote various initiatives to realize a circular society."
It's the latest step in Suntory Group's mission for a sustainable society aligned by the company motto "to create harmony with people and nature".
Three sustainably driven organizations.
To achieve net-zero greenhouse gas (GHG) emissions across the entire value chain by 2050, the Suntory Group set a goal to halve GHG emission in its direct operations and reduce by 30% emissions across the entire value chain.
The Suntory Group will continue its efforts to reduce GHG emissions by introducing environmentally friendly packaging materials and containers as well as installing more energy efficient technologies and renewable energy.
Its two partner companies share the a similar sustainably driven mission.
UACJ offers this about the breakthrough: "The fact that the three companies were able to realize this unprecedented attempt to use 100% recycled materials is a big step toward our corporate slogan, 'Aluminum lightens the world'. We will continue to expand the possibilities of aluminum and contribute to the creation of a better global environment."
Toyo Seikan Group comments "We are very pleased that the three companies were able to work together to materialize this initiative into a product. We will continue to take on the challenge of creating new value that will change the society in cooperation with like-minded partners toward the 'realization of a sustainable society' as stated in our Long-Term Management Vision 2050 'The Future, Wrapped for All'."
Beverage brands in partnerships with aluminum can makers are ramping up efforts on different continents to raise recycling content and lower carbon footprints; in June, Packaging Digest reported on a similar project for a Corona beer pilot in Canada that featured a low-carbon can.
Sign up for the Packaging Digest News & Insights newsletter.
You May Also Like
---