Yuengling Brewery Redeploys Camo Cans Packaging for Beer
Yuengling Brewery Redeploys Camo Cans Packaging for Beer
Yuengling unveils limited-edition camo cans packaging that offers QR code interaction and donates $55,000 as part of the brewery's Stars & Stripes Program honoring military veterans.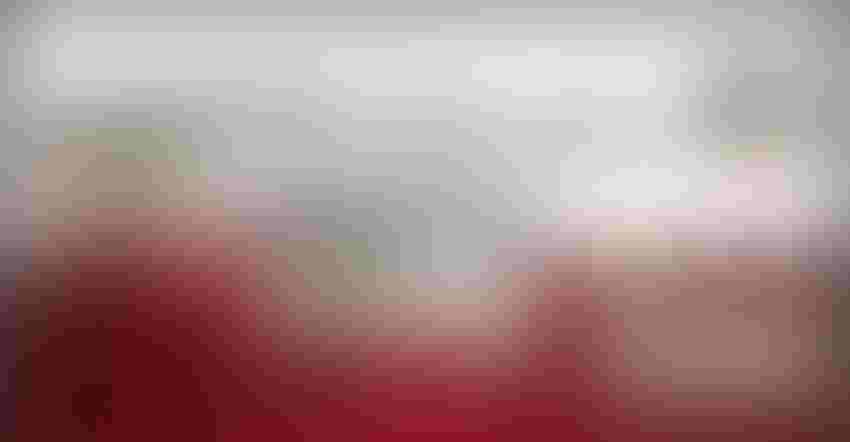 D.G. Yuengling & Son reissues limited-edition Team RWB camo cans and packaging as part of the brewery's year-round Stars & Stripes program supporting American heroes and military veterans.
Emblazoned with a unique desert camouflage print and Team Red, White & Blue logo, the special camo cans mark one of the ways Yuengling pays tribute to American service men and women.
The limited-edition Yuengling Lager camo cans are available until the end of this summer in 12-ounce 12-packs, 12-ounce 24-packs and single-serve 24-ounce cans. The camo cans are available for purchase at fans of legal drinking age's favorite stores, restaurants, and bars across the brewery's current 26-state reach.
Each camo can is printed with a quick-response (QR) code co-branded with American country music star Lee Brice. Brice is the official Yuengling Traditional Lager and Stars & Stripes program Brand Ambassador. When scanned, the QR code immerses fans in a digital Stars & Stripes experience, inviting users to enter an exclusive giveaway to win a Lee Brice Party Pack. They can also learn more about Team RWB and donate to the organization; listen to Lee Brice's new album "Hey World", and virtually tour the plant, which dates to 1829; it's claimed as America's Oldest Brewery. They can also shop online for Stars & Stripes merchandise.
"I am thrilled to be part of Yuengling's efforts to support Team Red, White & Blue with these limited-edition camo cans," says Brice. "I can't think of anything better than saluting our troops with a nice, cold Yuengling beer this summer."
Says Wendy Yuengling, chief administrative officer and 6th generation family member, "we are dedicated to supporting the US military and are always seeking ways to further show our appreciation to those that protect our country's freedom. We are grateful to partner with Team Red, White & Blue, an organization that shares our devotion to the men and women that have served as our nation's heroes."
To kick off the limited-edition camo can season and this year's Stars & Stripes program, Wendy Yuengling, alongside Aaron Nola, Philadelphia Phillies pitcher and Yuengling Brand Ambassador, presented $55,000 to Team Red, White & Blue's Executive Director Mike Erwin. The presentation took place at Nola's inaugural "Bowling for The Troops" charity event at Brooklyn Bowl Philadelphia.
"We're stoked for this year's Team RWB camo can launch and grateful for the generous support from Yuengling through the Stars & Stripes program," says Mike Erwin, Founder and Executive Director of Team RWB. "As the nation's leading health and wellness community for veterans, this support will enable us to deliver consistent events and programming for years to come."
Sign up for the Packaging Digest News & Insights newsletter.
You May Also Like
---