Beverage packaging goes with the grain
Beverage packaging goes with the grain
Sneaky Pete's oat beverage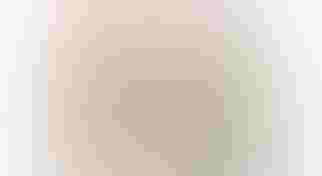 Sneaky Pete
Sneaky Pete's, the world's first refreshing oat beverage, will reveal new packaging at the Natural Product EXPO West this March in Anaheim, California.
"Sneaky Pete's new look and packaging more effectively communicates to consumers the true benefits of our revolutionary oat based beverage", said Pete J. Stilianessis, founder and CEO of the company.
The all-new label features a simplified name entitled "All Natural OAT Beverage". Also highlighted is the fact that there are only 40 calories for the entire 12oz. bottle. The crisp graphics illustrate the refreshing combination of natural fruit flavors and oats, while the back sleeve of the newly designed packaging contains easy-to-read information and icons promoting the heart healthy attributes of oat fiber.
A custom hourglass shape gives the PETE bottle a sleek look for fiber on the go. The new shape is ideal for everything from vending machines at gyms to C-stores. Vibrantly color-coded caps will bring the grocery store shelves to life while making it easy for consumers to recognize the brand's variety of flavors - Peach, Mango, Apple, Raspberry, and Grape.
Sneaky Pete's is the pioneer in the oat grain beverage category. The brand was launched a year ago and initially positioned as a ready to drink, all natural oat beverage for children. "What we've learned in a year is that consumers of all ages really like our beverage not only because it is convenient and tastes great, but because there are significant benefits associated with the product across all age groups", said Jerry Bello, President of Sneaky Pete's Beverages.
Sneaky Pete's is winning over not only parents but consumers of all ages who realize that the brand offers a fiber solution that not only supports heart health and weight management along with many other benefits, but also delivers an amazing taste. One serving of Sneaky Pete's is packed with the same nutrients as a bowl of steel cut oatmeal.
About Sneaky Pete's Beverage
In 2010 entrepreneur Stilianessis founded Sneaky Pete's Beverages LLC. The inspiration for the brand is based on a 100-year-old family recipe from Pete's grandfather. Stilianessis knew that in order to achieve his goal of bringing a healthy grain based beverage to market, he needed to partner with someone who had both a food and scientific background. He joined forces with his childhood friend, Jerry Bello, RPh, a food and beverage entrepreneur. Together, they refined the family recipe and with Bello's industry knowledge, they created a refreshing beverage that appeals to consumers young and old that delivers on taste, heart healthy benefits and is low in calories.
Source: Sneaky Pete's Beverages LLC
.
Sign up for the Packaging Digest News & Insights newsletter.
You May Also Like
---